The most effective pre-bridal treatment recommended by Dermatologists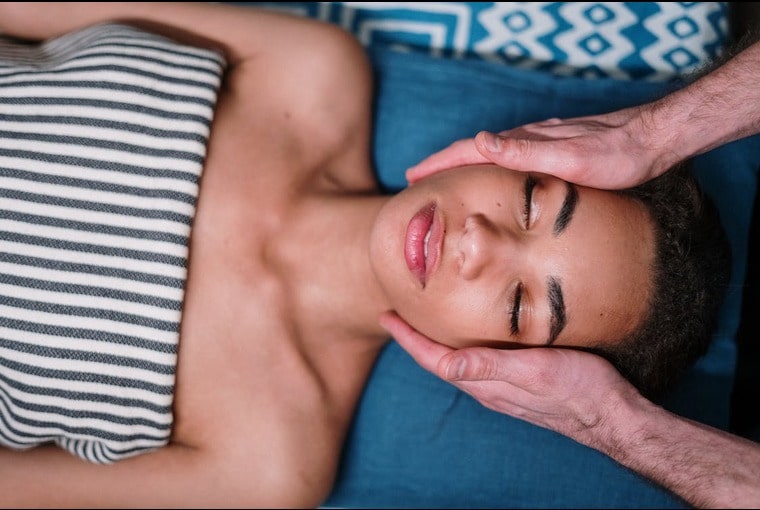 You've met your soulmate finalised the venue and maybe even got that dream lehenga you always wanted but what about getting that flawless skin for your wedding functions? Trust us, gone are the days when one bridal facial could help you achieve that glowing skin. Today, it's all about treatments that brides begin with as early as a year before their D-day! But before getting started with this you should reach out to the dermatologists who will suggest the best things for you! To help you out we have brought to you some of the amazing bridal skin treatments recommended by the top dermatologists that you can add to your bridal beauty regime…
Gluta Boost and AFT Treatment
Gluta Boost and AFT Treatment are two treatments which are strongly recommended for all brides to be. The first one is basically a micro-needling concept in which Peptides and Glutathione are infused into the skin that boosts radiance. The second one is the Advance Fluorescent Technology treatment that improves the tone, texture and appearance of skin with No Downtime.
Skin Boosters
Skin boosters are proven to be beneficial for all brides-to-be. They are injectables that help in improving the skin's texture, elasticity, hydration and overall appearance. In this treatment hyaluronic acid which is a soft, gel-like substance under the skin is injected. It helps improve the skin's elasticity, firmness and radiance giving an overall GLOW. They also help in targeting dryness, roughness and fine lines and improve skin tone and texture. However, for best results two sessions per year for maintenance to ensure maximum results and hydration.
Exfoliation
Dermas recommend staying away from facials, especially from the ones you've not tried before. They usually contain a lot of essential oils as well as heavy creams that could lead to breakouts if you're acne prone. Therefore, one should go for a mild peel like a lactic acid peel that will exfoliate and hydrate your skin. It also helps in smoothening out your skin texture and brightens up your skin leading to a flawless bridal glow. The best part about them is that they are suitable for all skin types
For acne-prone skin, the carbon Q switch laser as it targets the melanin in the skin and breaks it down giving a brighter skin tone. Its plus point is that it also targets the melanin in your hair effectively bleaching it so you have one less thing to worry about. Women with sensitive skin should opt for IPL therapy better known as photo facial or photo-rejuvenation. This helps reduce redness and add a healthy glow to your skin.
Ra 360° facial
This is perfectly suited for brides as it takes care of quite a few skin conditions like puffiness, and dull skin as well as hydration. Ra 360° facial penetrates vitamins and essential nutrients into the skin and relaxes the skin. For a body treatment, you can go for a round of Body Polishing or a Q-switch laser for the exposed parts of the body.
Micro-needling
Brides with acne scars or marks must go for Micro-needling with radio frequency. It helps in repairing damage as well as promoting of collagen synthesis that helps the brides to achieve even skin texture and healthier-looking skin. 3-4 sittings are enough done at an interval of a month.
Super-Medi Facial
In this treatment, specific devices and products are inculcated into a traditional facial to give dramatic results to get a healthy glow and radiant younger-looking skin. It is an LED facial that has proven that light therapy combined with red and infrared wavelengths of light penetrate deep down to the dermis This further stimulates the production of collagen, repair damaged cells and reduce the formation of wrinkles. It also leads to an increase in blood flow to improve the skin texture, tighten skin, close open pores and give you a brighter more even skin tone.
Pro Tip: While going for a facial, always trust a good skin clinic and skin expert. Do not trust a parlour or salon with your skin, especially close to your big day.
VIT C peel followed by a week's gap to the ALMA CLEAR LIFT lightening procedure
Both procedures synergistically help to soften, rejuvenate, lighten and even out the skin. They also give an everlasting glow and are ideal for any Bride-To-Be. Also, these treatments have no downtime or side effects and create a perfect canvas for pre-bridal makeup.
Hydrafacial
HydraFacial is basically a multistep facial treatment typically performed with a HydraFacial MD. In one session, aestheticians can use the HydraFacial device that helps in cleansing, exfoliating, extracting, and delivering a variety of rejuvenating serums for brightening and firming skin.
Ultherapy
This is a non-surgical facelift! It kick-starts collagen production and also tightens the skin. It uses focused pulsing heat energy to lift and tighten skin on the face, neck, and chest, giving you a sculpted and chiselled face!
Which one will you opt for? Tell us in the comments below…