Things to keep in mind for your pre-wedding shoot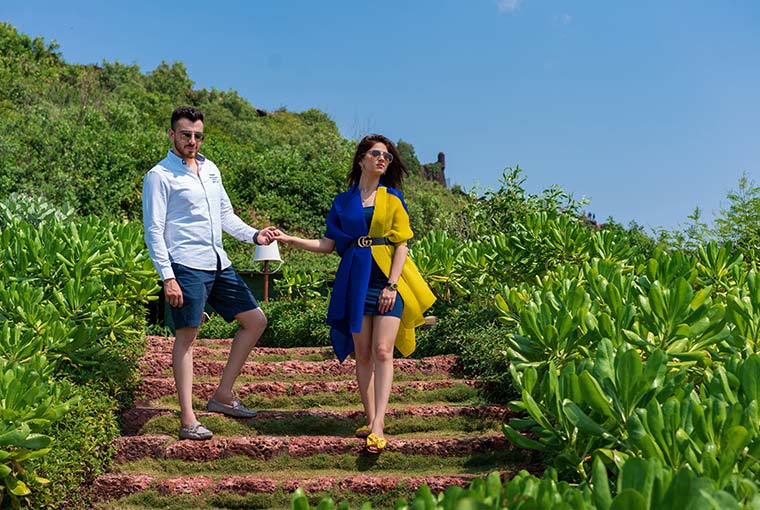 Pre-wedding shoots are a and rage nowadays and every couple desires of a perfect and dreamy one for themselves! But, not everyone is lucky to have those amazing shots from their shoot. There are certain situations that make these shoots a bit difficult, but you need to overcome them to have some stunning pre-wedding pictures. There are certain things that you need to keep in mind while going for your pre-wedding shoot.
Here are some Dos and Don'ts of a pre-wedding shoot…
Do's for a Pre-Wedding Shoot
Keep a pair of flats handy on your pre-wedding shoot. There are chances that you would need to walk a lot to reach certain locations. Though heels look good in the pictures you would be needing comfortable shoes for walking around
Always go for a location familiar to your photographer. If they are not aware much of that place then suggest then do a recce beforehand
Keep smiling during the shots. We know it may sound a bit cliched, but you should smile away and be confident in your shots to make your pre-wedding shoot memorable
Go for something flowy to wear for your shoot. Your outfit should have some part of it to be flowy so that it can flutter with the wind. This will add an extra drama into your pictures. Also, be comfortable in whatever you wear
Have a good time at the shoot. Share a good laugh with your photographer as well as your better half. Just hug your other half, to create some special moments to be captured while the shoot.
Spend some quality time with your photographer to share a comfort level before the wedding coming ahead.
Opt for solid colours for your shoot's attires as busy colours or prints can create a distraction for the photographer. On the other hand, solid colours will make some serious striking imagery
Take a look at FNP Gardens Real weddings!
Don'ts for a Pre-Wedding Shoot
Don't have too many outfit changes in one day as it may ruin your shoot. This wastes a lot of time as changing looks and makeup are a time-consuming task which leaves lesser time for taking pictures
Don't just ask for beautiful images from your photographer without paying attention to the details. Your pictures should have a personal touch to them to create nostalgic moments. Spend some time to prep for these shoots as small details matter to have some stunning yet memorable pictures
Don't carry any of the bulky stuff in your pockets such phones or keys as it may look a bit awkward in the pictures.
Don't stay focused on just posing as it may look a bit fake. Just be yourself and let your photographer capture some intimate moments
Don't stress too much and just have fun during the shoot!
All you need to do is keep these in mind trust us you will be pretty sorted!