Things to keep in mind while choosing your Outfit for an Intimate Wedding!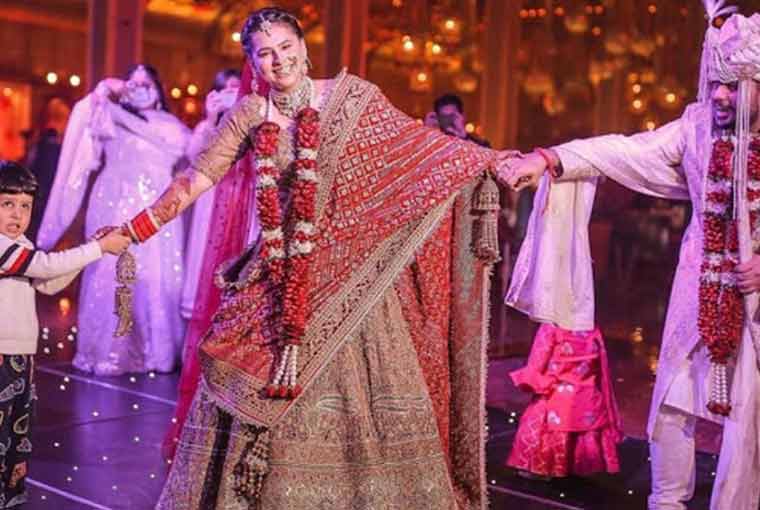 The meaning of weddings has changed completely in 2021! All those gala events with thousands of guests have got on hold because of the pandemic. It has become all about intimate weddings with fewer people that have made weddings a more personalised as well as private affair! Even the shopping scenario has changed as now brides, as well as designers, are switching to video calls for picking the wedding outfit.
All the brides-to-be are very much excited when it comes to shopping for their dream wedding lehenga! You may have imagined yourself in one of the heaviest and most gorgeous lehenga but now as the scenario has changed, you may have second thoughts about what you always desired to wear on your wedding! So here are some easy tips and tricks that you can keep in mind while you hunt for the perfect bridal outfit for your intimate wedding!
Go for something light and non-bridal
If you are planning a big celebration after this pandemic madness is over then make sure that you opt for something light and not so bridal for your wedding day. If you do this, your wedding outfit won't overpower your full-blown outfit for a bigger celebration later. Plus, you would be able to re-use the lighter one that you will be choosing for your intimate wedding.
Try to schedule online appointments
Even after one year of this pandemic, we are not free from it! Therefore, it's better not to roam around from store to store to hunt for your wedding outfit. Because of the current situation, many designers have arranged online appointments for their clients. So, take advantage of it and book your online appointments to chose your wedding outfit!
Choose as per your venue
Choose your wedding outfit based on the venue that you are getting married in. Nowadays brides are opting for lehengas with a trail which are usually suitable for big venues. But if you are getting married at your home or a smaller venue then your trail wala lehenga will make no sense! Also, if you have already got that kind of lehenga then we would suggest you get it altered!
Look for readymade/off the rack designs
We would suggest you for something readymade/off the rack designs instead of involving yourself in the hassles of making something from scratch. We never know what rules and regulations may crop up and also don't take your safety for granted as you never know if someone making your outfit falls sick. This may mess things up! Therefore, it's better to shop something readymade and then get it altered as per your size! This will surely save from a lot of headaches, trust us!
Pro tip: Choose what you always wanted to wear… be it light or heavy as it's your wedding!