Things to know about lash lift, and should you go for it before the wedding?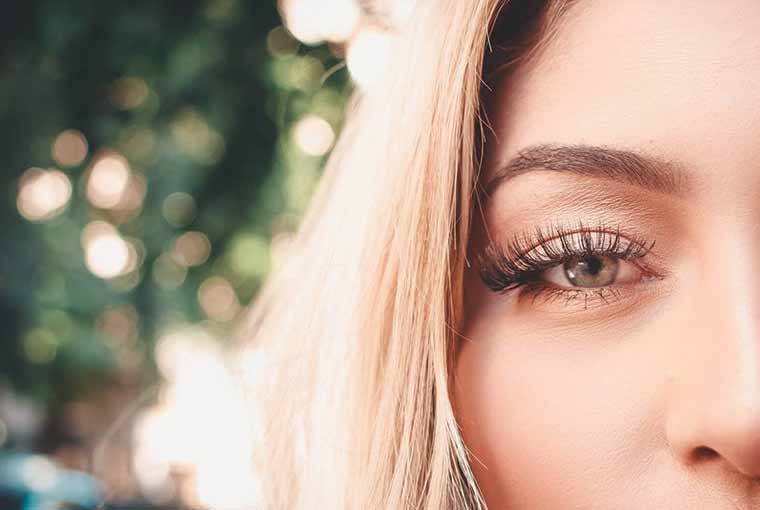 Bridal makeup holds a lot of importance for brides as they can make or break the look. And if we talk about bridal makeup your eyelashes a big part of it which enhances your eyes. There are many ways to enhance and define them to look all beautiful and flawless. Most of the brides opt for falsies which are usually applied by the makeup artists or some people go for eyelash extensions that are done for a more permanent look. Trust us every option has its pros and cons.
Nowadays lash extensions are getting really popular which are not only costly but also can time consuming. Above all, they can also damage natural lashes. On the other hand, fake lashes add a dramatic effect and even cause irritation and even get itchy. Things may get even worse for the brides with sensitive eyes. If you are looking for something extra without any hassle then you can opt for a lash lift that will help you get the full, curled eyelash look that you always desired on your wedding day.
Firstly you need to know what a lash lift it? Basically, it's a "perm" for lashes. Perming was a popular trend in the 90s, for curling hair. Though a lash lift is more of a semi-permanent solution, the premise is pretty similar. In this procedure, an optically-safe chemical solution is applied on to the lashes, then they're left to "set" or curl around a silicone shield or rod. Usually, its effect lasts about six to eight weeks, and unlike other options, it doesn't hurt your natural eyelashes. The treatment usually takes up to 45 minutes from start to finish, and the best part about it is that its results are immediate. Plus, if it's done simultaneously with a lash tint which adds colour to your lashes, which looks almost like mascara but its longer-lasting.
The key advantage of getting a lash lift is that is an easy alternative as compared to false lashes. Also, you don't have to worry about maintaining them on the daily basis. This treatment has served as a boon for girls who have always struggled with extremely straight lashes. After getting the treatment you don't have to struggle with any of the tools that don't even deliver long-wear results. Therefore, you need something better for your wedding day which definitely needs to have strong staying power. If you opt for eyelash lift ahead of your wedding, then you don't have to care about curling them in between the event.
We also want to tell you that eyelash lifts don't add fullness or length to your lashes, so if you want that then you might need to try a lash-enhancing serum in the weeks leading up to your treatment. Always keep in mind that then you need to seek out a professional who has experience with lash lifts. Once the treatment gets over, the mascara can be applied right away. You would need a mascara that will add volume to your perfectly-lifted lashes.
We hope we are able to answer your queries! If you still have any doubts do write them in the comments below… we would love to answer them for you!
Read Also:-Banquet halls in Gurgaon