Things to know if you are considering a Court Marriage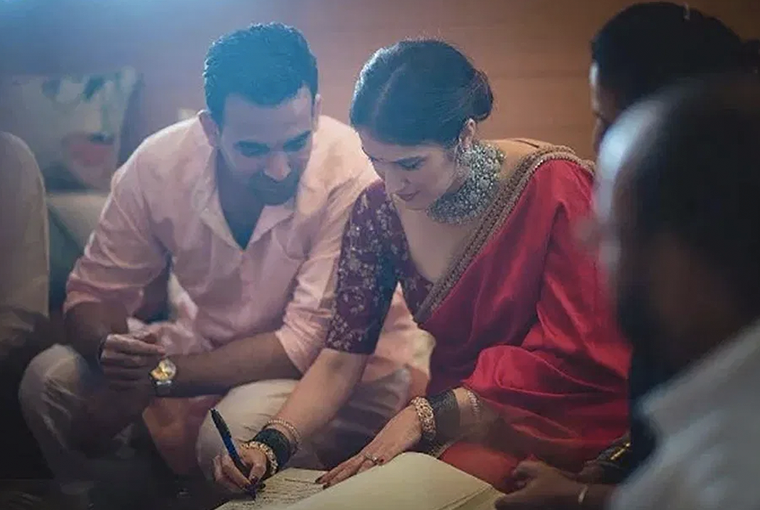 The type of weddings that we have seen in the last two years never existed before the pandemic. They were not at all in sync with what every couple planned to have. We are not saying that they weren't up to the mark but it lacked the excitement and fun that people usually had at weddings. Also, nobody wanted to celebrate with all the pomp and show while the whole world was struggling with COVID-19. There were also couples who only cared about tying the knot and spending the rest of their life with their partner.
Though things are getting back to normal and people are again thinking of going for a lavish wedding but still there are certain people who want to go for a court marriage. They have rethought their approach to weddings and fulfilled their commitment without going for multiple functions and madness. If you are also one of those who are also thinking of doing the same then here's a little help from our side to go through the process of court marriages in India.
Just scroll down to read everything that you need to know:
Firstly, understand, the Special Marriage Act of 1954
Marriages in India are governed by religious laws. One has to follow the certain rituals that are followed by religions for marriages. In Hindu marriages, the saptapadi is an important step in marriage. Whereas in the case where a couple doesn't want to follow the religious rituals or they belong to different religions and want to get married without converting then they can get married under the Special Marriage Act of 1954. This Act provides for civil marriage between two Indians or an Indian with a foreign National irrespective of religion or faith.
What are the Legal Requirements?
There are certain requirements that need to be fulfilled and they are…
The whole process begins with making a notice of marriage to the marriage registrar in your respective district
The groom should be at least 21 years of age and the bride should be 18 years of age
Both of them should be of sound mind and capable of giving consent
The bride, as well as the groom, should have lived in the city where they are making the application for at least 30 days before the date of making the application
None of them should have any living spouse at the time of getting married
The couple should not be in a prohibited degree of relationship i.e. they should not be related to each other
What are the Documents Required?
Though they can differ from state to state and district to district. However, the majority of them are common. They include:
An application form duly filled and signed by both the partners
Proof of Date of birth (both bride and groom)
Address proof (both bride and groom)
Affidavits stating the bride and groom to be's marital status
What's the Step By Step Process?
Here's the process you need to follow to get married under the Special Marriage Act in India:
Step1: A notice needs to be submitted of intended marriage to the registrar of your district where you have been residing for at least 30 days
Step 2: Then a notice will be published by the registrar or put up in a prominent place inviting objections if any
Step 3: If there is no objection to the marriage for 30 days, the registrar will give you a date for the solemnisation of the marriage. These objections are generally raised if you are already married and if that is not the case with you have nothing to be worried
Step 4: You need to show up before the registrar along with three witnesses on the given date
Step 5: You sign your consent, exchange vows, and are married
After this, you can always throw a grand party for your loved ones!
Visit Also:- Wedding Venues in Mahipalpur