Things we are missing about Indian weddings because of CORONAVIRUS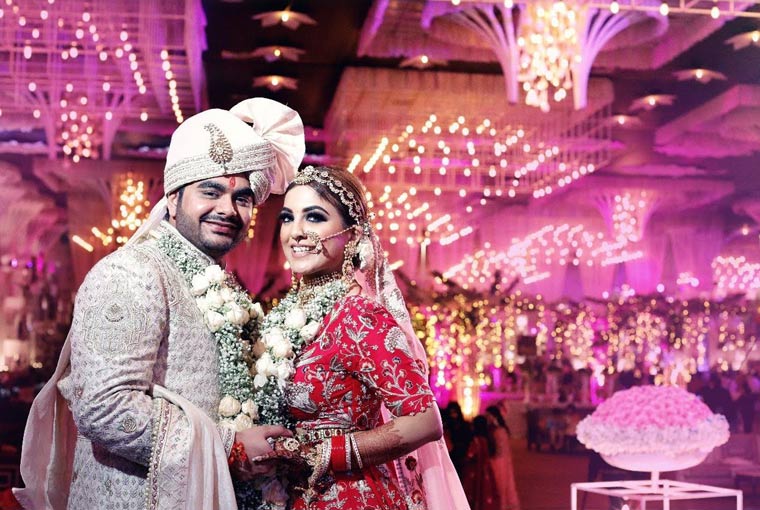 Attending weddings is one thing we are missing the most in this lockdown. The good food, getting all decked up, drinks and all that madness with family and friends made us love Indian weddings so much. We are also aware of the fact that we might not be able to attend grand weddings for a while that and even the wedding scene will be a little different after Coronavirus. Those trending Destination and Big Fat Indian Weddings at grand venues with 1200-2000 people and larger than life dining spreads, will not be the same after this pandemic.
Here are some things that we are missing and will continue to miss for a long time…
Those 1000 to 2000 guests at wedding functions
That long list of weddings guests will surely be a passé. As per the new regulations by the government we are only allowed to invite 50 guests to weddings which have made people appreciate intimate ceremonies. There are chances that people may stick to a limited number of guests for their celebrations in the future too.
Months of the Wedding planning madness
As now people will be switching to smaller or intimate wedding ceremonies which means the lesser time needed to plan such weddings. Future couples may just need to make some easy decisions without going all crazy which other couples used while planning a grand wedding.
No lavish spreads of buffets and open Food Counters
As now we all are avoiding large gatherings, and with that, even the trend of buffet spreads has also vanished. That joy of having fun together at wedding dinner tables would be missed for sure. You may see some immunity booster food items a part of the wedding menu.
Shopping madness
As nowadays brides or grooms are relying on online shopping for their weddings and we see that this trend will be here to stay for long. People may order their outfits as well accessories online and they will be getting it at their doorstep without an effort. Social distancing will become our new normal therefore, people may miss going shopping.
Big Budget Indian Weddings
Switching to intimate weddings surely means smaller and easy on pocket weddings. The big-budget weddings will be missed for a long time.
Dance Floors filled with people
Weddings were all about getting drunk and dancing like no one's watching. We all used to enjoy those crazy times on the dance floor dancing on Punjabi and Bollywood tracks with our family and friends. We may not be able to enjoy this madness for looooooong time!
Trust us, we may see a drastic change in weddings after Coronavirus but we know good times will be back sooner or later!
What are you missing the most? Do tell us in the comments below…