Things you should be aware of before your Bachelorette Party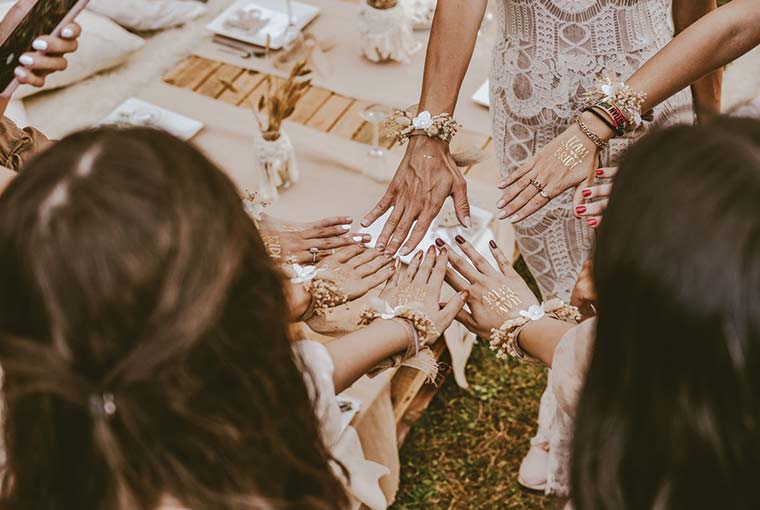 You've chosen your bridal lehenga, your jewellery, decided upon décor and so on… therefore now it's time to have your last celebration as a single. A bachelorette party is much more than just having a gala time with your squad and getting drunk. Though people love to drink from personalised glasses while flaunting those customised tees but trust us, and we are saying it again, it is much more than that and here we are to tell you things that no one tells you about a bachelorette party as is in what does it takes? Why is it important and so on…
The most chilled day requires a lot of planning too
If you are planning to call all your friends from all parts of the country then it probably needs a lot of efforts to plan one. Whoever is planning it, even for people at the same city can go crazy while keeping a track of all your friend's arrival, then food, entertainment, customised stuff and most importantly booze. Therefore, someone who knows how to stay organized should be in charge of such a celebration.
It may get crazier for larger groups
In the case of extending an invitation to your friends who are not a part of your bride's squad, things may go crazier! You have to keep in mind that the more people, the more you will face the difficulty of coordinating things like inviting them and get the things customised as per them. There are chances not everyone is able to make to selected date and so on… Therefore, we strongly advise you to keep the group as tight-knit as you can.
Some complaints may pop up
As there will be several people with different personalities coming to your bachelorette party it may get a little difficult for your plan things that match everybody's taste. There is a possibility that you have some whiners on your hands. Not everyone will enjoy a certain activity that you have planned. Trust us, it won't be an easy task and you can't everyone happy.
All your friends can mingle together
Usually, we all have different friend circles, one from school, one from college, one from work, cousins and so on… and you want to include them all in your bachelorette- some of them must also be meeting each other for the very first time. You will surely love it when you see your school BFF mingling with your college friends and they will also have newfound friends themselves. Such bonds will make your wedding celebration more fun as they all would be dancing together at the festivities.
Disclaimer: It may get emotional too
Just give it a thought! Your closest friends organised this bachelorette for you will all your favourite things to make it an unforgettable celebration. This may make your heart explode with all the emotions and love for them. So, don't be surprised when you unexpectedly got emotional and cry happy tears. It will surely be the most special night of your life…
Now you would also agree that a bachelorette party is more than Instagram, customised setting and tequila shots…