Thoughtful ways to involve guests over a Zoom call in your intimate wedding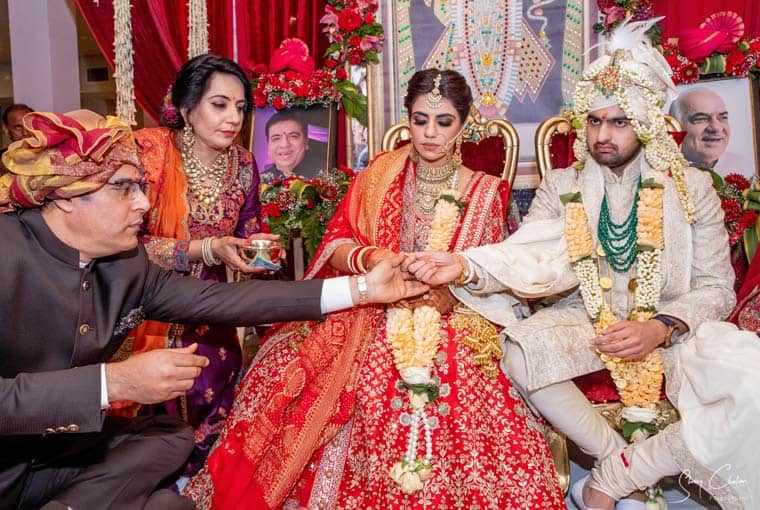 The current scenario of COVID has forced us all to postpone all of our travel and wedding plans. Plus, it has forced so many couples to cancel or postpone their grand wedding celebrations as per the government safety protocols. Though there are some couples who are opting for an intimate wedding which are in a way special too. The most important thing that needs special attention is the guestlist for an intimate wedding. You have to stick to 50 guests that too without hurting the sentiments of your closed ones.
We can totally understand that planning an intimate wedding with a live interaction on Zoom call can be a little overwhelming but there is no other option in this current situation. Though it is a difficult task to please the extended family who would not be able to be part of those 50 guests. Well, nothing is impossible, things can be done properly without hurting anyone on your special day. Here are some smart ways to make those guests feel important who cannot be there physically on your wedding day.
Read on to know more these interesting ways to bring a smile on everyone's face on your wedding day!
Invite all the guests to join the wedding's live stream
Livestreaming your wedding would make all your guests feel like an important part of your special day. All you need to do is send them an invite for the Zoom call and let them join and spectate your lockdown wedding in real-time. If you want to be perfect then you can also take the help of your videographer. They will help you to set up your phone camera at the right angle to give your guests a perfect view of your Zoom Wedding.
Sending them a personalised note
Everyone loves a personalised note filled with some emotions! This will reassure your extended family and friends that you really love and miss them on your special day. You also need to tell them that even their virtual presence means the world to you.  Showcase your feelings in your words and make them feel special.
Tell them to get decked up
If you want a perfect celebratory vibe to your wedding then you can ask your virtual guests to dress up as per the theme.
Send a small token of love
A wedding favour with some goodies will surely make your guests feel loved and a part of your wedding day!
How about a virtual DJ Party?
After the ceremony, you can host a virtual celebration with all your virtual guests. You can host a virtual DJ party evening make everyone feel like they're right by your side enjoying the day.
A virtual photo booth prop
Now you can arrange virtual photo-booths too! There is a website named Canva that can let you customise virtual backgrounds for your Zoom wedding. You can either send your guests a picture of the real venue and or let them put it up as their Zoom background. It will make your guests feel like they attended the wedding physically.
At last, you can send them a Thank You note for being a part of your wedding day!