Top Things You Can Splurge While Opting For An Intimate Wedding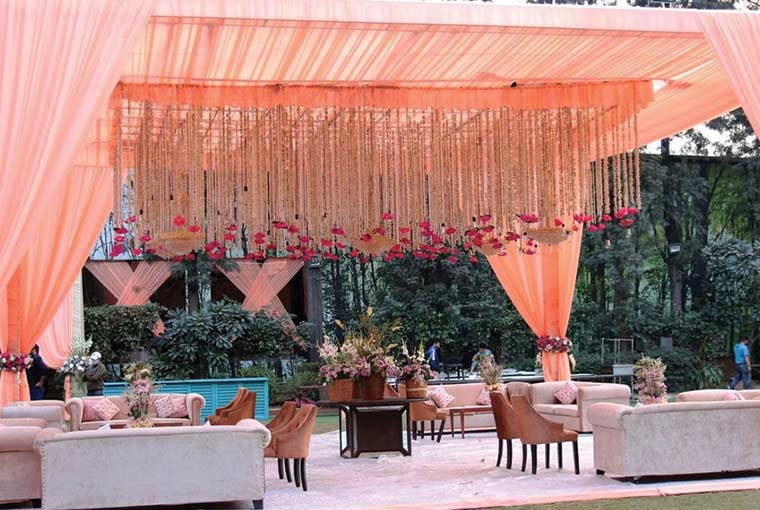 The immediate effect of COVID we got to see was on the weddings that transformed from Big Fat Indian Weddings to Intimate or Micro-weddings. People are not getting inclined towards it just for the sake of keeping up with the trend but it has become the need of the hour as it helps to maintain social-distancing very easily. We totally understand the fact that Indian Weddings were all about going crazy but now it's time to embrace the new normal.
As now we all have to stick with this, we have to learn how to play with the idea of intimate weddings. The idea of intimate weddings has also made our life easier as it's easy to plan a wedding with less guest list. It can be made more personalised as well as making it all about the experience will make it even more special. If you are having thoughts on how to make it even more special then here are some ideas that can help you splurge more and celebrate it in the best way!
You can get your Dream Venue!
The process of wedding planning usually starts with the search for the most amazing venue for your wedding. If you've always dreamt of getting married at a royal fort or having a beach wedding then this would be a perfect time to turn that dream into reality. You can select the venue you always wanted that can be an indoor or outdoor venue as per your preference and give wings to your cherished desires. Go for something grand and beautiful and celebrate your wedding with your near and dear ones!
Customised as well as Inclusive Menu
As there would be less stress in planning an intimate wedding, you would have plenty of time as well as patience to involve yourself in customization. The limited number of guests will allow you to give them special attention with some thoughtful value additions. The best way to do this is by arranging a customised and inclusive menu for them. In this way, you would be able to take care of their preferences, distinct tastes and also a culinary choice. Above all, you would also be able to look after their food allergies and personal beliefs. Your guests will surely fall in love with your hospitality!
Personalised Wedding Favours
Wedding favours are now an integral part of the celebrations. It should be something that your guests can remember about your wedding. With less number of guests, you have the choice of going for customized, handcrafted or luxury favours for them. Whatever you go for, it would be easy for you to go for something really nice without blowing off too much money!
Premium Photography and Videography
Wedding pictures and videos last of a lifetime… they are the keepsakes of your special day and for that, you should hire the finest team of photographers who can give you the most beautiful pictures and videos. It should include drone shots to candid pictures and so on… Your wedding should be given all the importance it deserves!
More Focus on Safety
We advise you to allocate a separate budget for creating a COVID-safe space for your guests. You should take this aspect seriously and an intimate wedding would allow you to have top-notch safety measures for your event. You should get sanitiser booths installed at all the points… It is essential that should be incorporated in the best way.
We hope this helps!