How to wear floral jewelry on your mehendi?
Who doesn't love flowers? What if you get a chance to don them as your jewelry? In Indian weddings,  mehendi functions have emerged as one of the most fun and colorful ceremony. This also makes it the best occasion to style your bright colored attires with complimenting floral jewelry.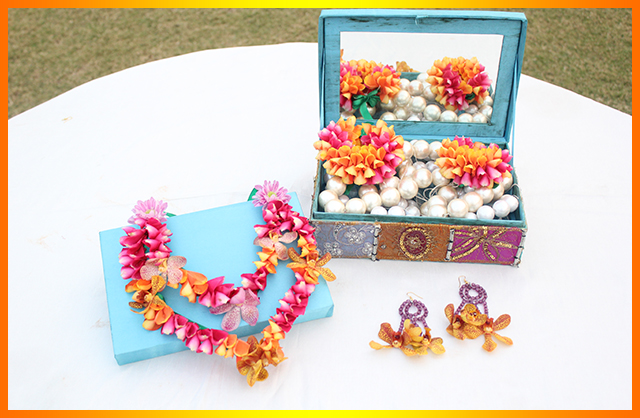 Jewelry by FNP Flagship
This trend actually started with the usual white flowers as a maang tikka, but now it has gone to a whole new level of style ever since!
Here are a few things to keep in mind, if you are keen on adding floral jewelry to your look on the day of your mehendi.
You can choose from three types of floral ornaments. The most popular amongst all is the one designed using fresh flowers that need to be worn on the same day. Then there is dry flower jewelry which can be preserved over time and there are also made out of Gota which can also be preserved over time. So, you can pick the style as per your choice.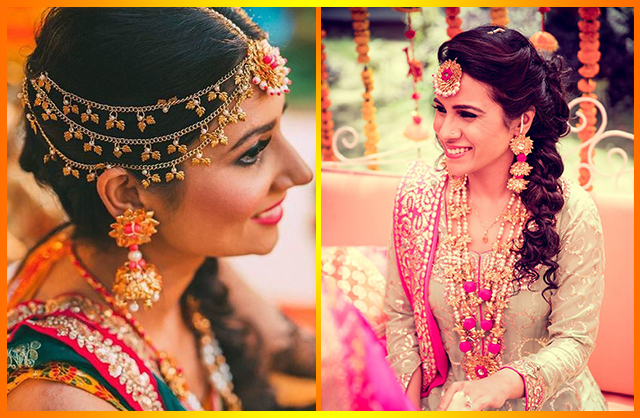 PC: Pinterest
It is also recommended that the floral jewelry should be worn as a pop of contrast to the outfit rather than matching with it.
Before choosing the accessories, the type of neckline of the outfit should be kept in mind. As with high necks, delicate flowers and longer strings will look the best.
The brides can also combine the floral with other ornaments like beads, pearls, little to make them stand out on the function.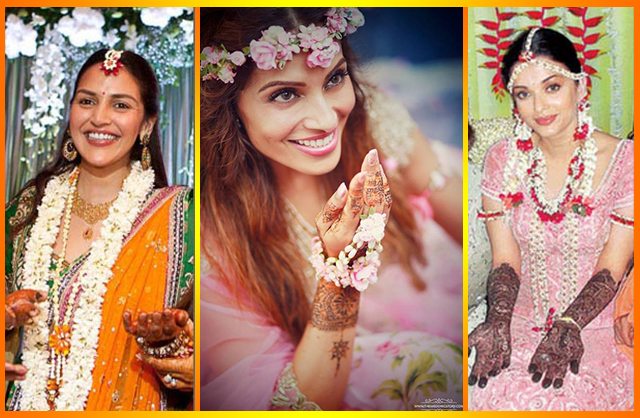 PC: Picture Art Company and Jewelry by FNP Flagship
There are many variations available in this floral jewelry. Some brides like to go for bold colors, shapes and designs that are becoming even more conceptual in their appearance. The most loved accessories are floral tiara and necklaces that are styled by amazingly sophisticated brides and bridesmaids. The floral jewelry has now become a must-have accessory in your wedding ceremonies.
Even our beautiful B-Town ladies also inspired us by accessorizing this jewelry at their wedding ceremonies.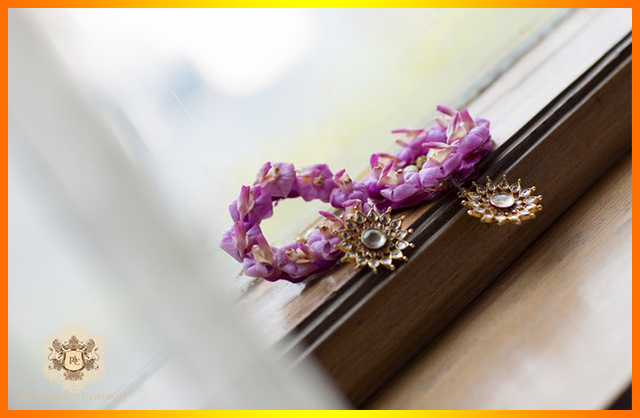 PC: Pinterest
So which one will you try on your mehendi ceremony? Tell us in the comments below…
Read Also : Unique Luxury Designers To Choose For Your Bridal Lehenga!