Wedding Makeup Trends for Summer 2020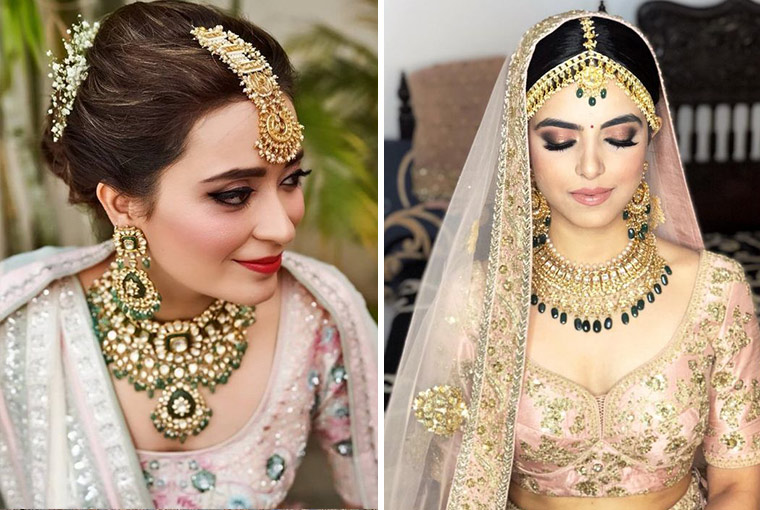 Summers are tricky especially when you are getting married. Things even get trickier when you are the bride and you have to decide your bridal makeup as per the hot weather. If you are getting married in this summer that you must be shortlisting the trending makeup looks donned by the celebrities or viral brides on Instagram. In all this research you must have forgotten to also keep in mind that which makeup trend will suit you as per the weather, your outfit, but fret not, we are here to guide you with the best. We totally understand how engrossing is to find the perfect look for your wedding day after seeing all the latest trends… Being the millennial bride you must be wanting to try something new from the year 2020! So, here are some of the 2020 bridal makeup trends that are going to be big this summer season, as revealed by the famous experts:
Fresh and Clean Base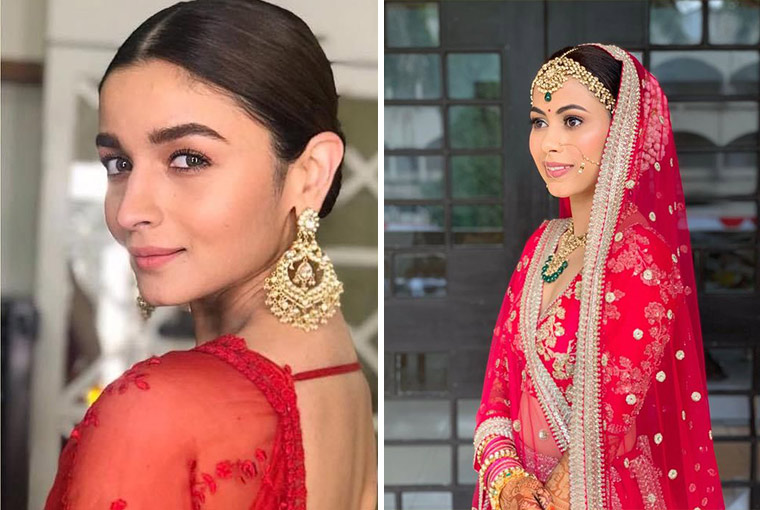 The base of your face needs to be perfect to have that flawless bridal look in summers. For that, you really need to understand the skin. At the same time, you also need to see what type of base is trending that will also help you to intensify your beauty without creating an overpowering effect.
Summer is all about sweaty skin therefore you need to opt waster resistant products. Also, the minimal foundation is trending nowadays so that diffuses with the skin so that it looks like your second skin not another layer of makeup. You can also ditch the powder and for makeup fixing sprays either as it will help to set the makeup really fresh.
Above all, you can need to have a fresh and clean base so that your foundation looks like your own skin, and it should not change the colour of your skin tone. This also means you have to pick something soft, natural and radiant for your base. This will surely make you look all flawless and radiant on your wedding day!
Makeup Colours of the Summer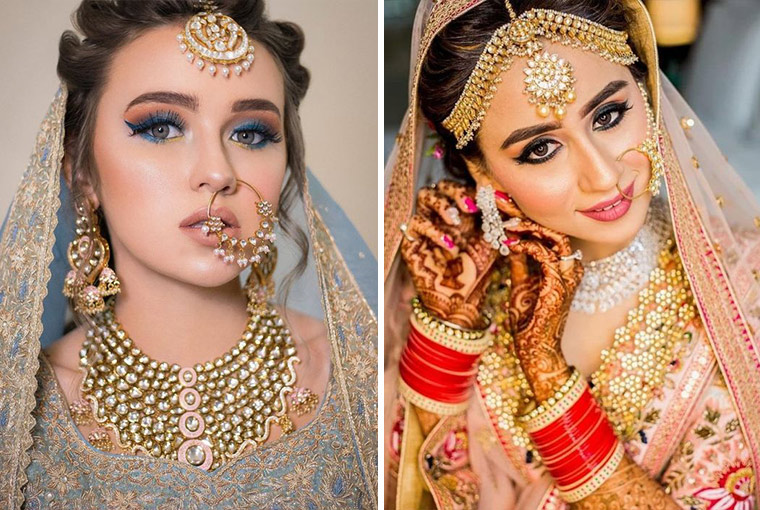 In 2019, it was all about pinks, peach, nudes and browns. Brides styled their wedding looks with these shade to keep au natural. But this year is all about experimenting with bold and bright colours as compared to nudes. You can also go for classic tones like the kohls and browns for your day and try on colours for your pre-wedding functions. You can use bright shades for your eyes or lips to make your look stand out on your pre-wedding functions especially for your nighttime events.
Many MUAs have admitted that blue is the colour of the season and one can play with the shade in all that bright vibe, neutrals will always remain in trend. You can go for neutral and matte makeup for the day and something bright and sparkly for your night functions. During the day functions, you can add a flush of colour on your cheeks or bright colour to your lips to look all radiant.  Also, for the night you can totally go for smoky eyes with a bit of glitter on it. Though shimmer is in but over highlighting is a big no-no!
We hope these tips will make you a beautiful summer bride!