Wedding trends that can be spotted in 2021!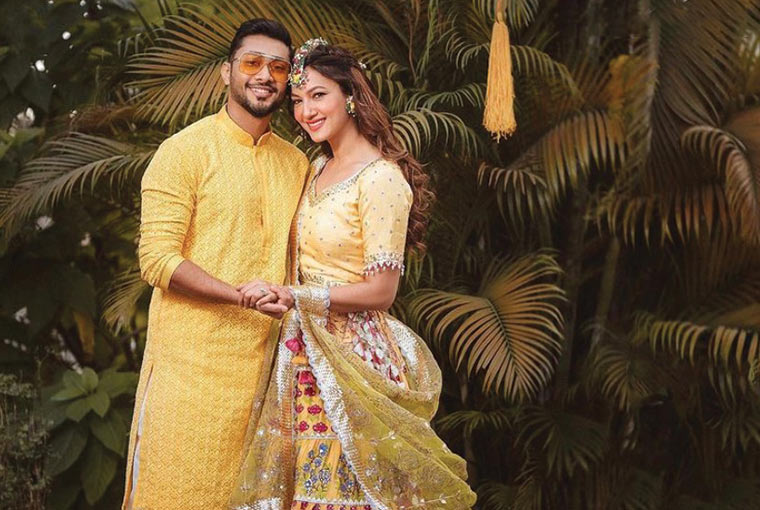 Weddings are all about having a gala time with your family and friends. Though it's a very personal affair it's the most special moment of your life that you want to share with the rest of the world. On top of it, we usually desire our weddings to be like weddings we have seen all our lives but we also want to add some 'X factor' to it to make it worth remembering. It can be anything such as attractive décor, an addition to the menu or a different type of lightning… It depends upon you how to make it different. These new things are then recognized as the new trends in that particular year!
Though people love to carry on the good old wedding traditions that are ought to remain the same, but still, there are certain trends that tend to change with every passing year. Plus, this pandemic also forced us to make so many additions as well as subtractions from the weddings that are gonna stay with us for a long time!
So, here are some trends that are going to be a part of weddings in 2021!
More inclination towards Intimate Weddings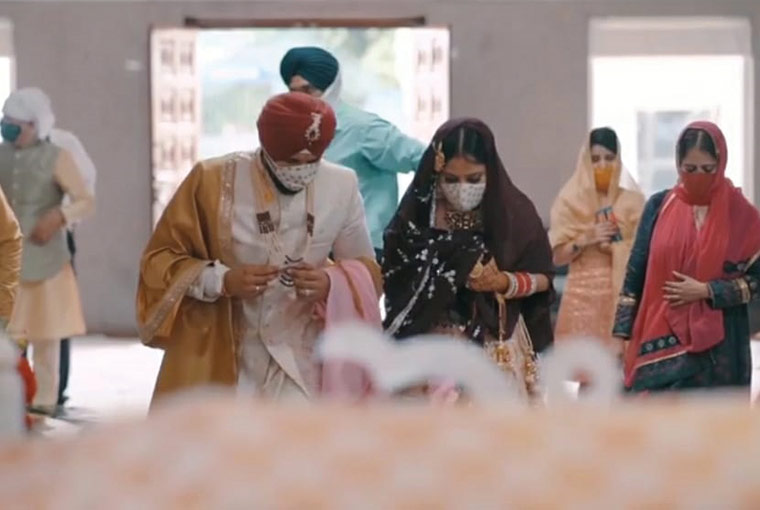 Intimate weddings were a hit of the year 2020, and we think the year 2021 will also follow the same trend. The concept of big fat Indian Wedding may be a passé! Couples are opting for keeping their celebrations more close-knit and meaningful celebrations. Though pandemic popularized this trend and people loved it so we are guessing it is here to stay! An intimate wedding celebrated in the pandemic were not only beautiful but they also helped couples to make things manageable yet meaningful!
Taking the eco-friendly approach!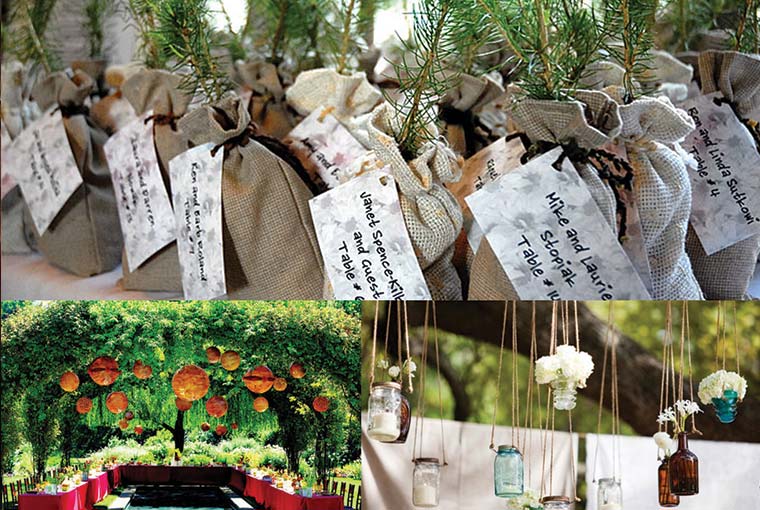 The year 2020 made us realize so many things! Being eco-friendly and opting for less-wastage. Weddings lead to usage of heaps of stuff including flowers, food, cutlery, confetti, décor items, favours and so on. Plus, in the age of customizations, these things are produced for one-time use only! Therefore, we are hoping for more sustainable weddings in 2021 that will promote less wastage of food and use of reusable items.
Exciting colour themes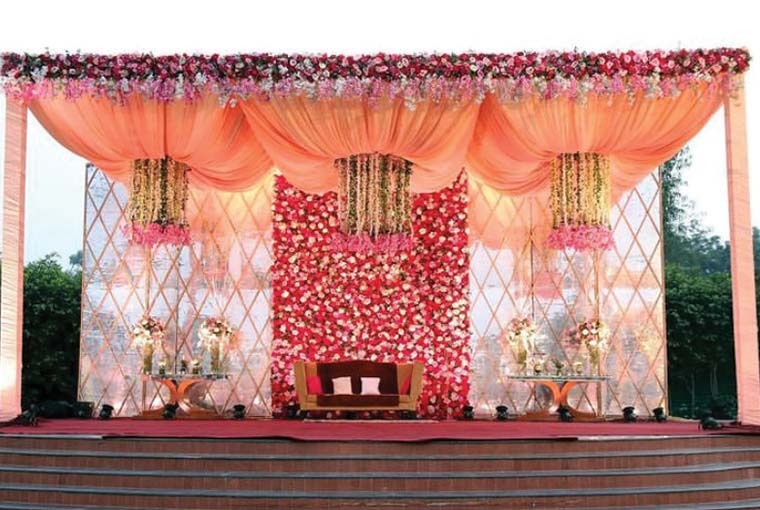 The year 2020 was all about minimal décor and light colours that give a very minimalist vibe. Therefore 2021 should be all about the pop of colour! We are expecting a lot of theme colours this year that will brighten up the surroundings. Brighter shades such as rani pink, papaya orange and even golden yellow will be seen more in this year!
A little play with concept lighting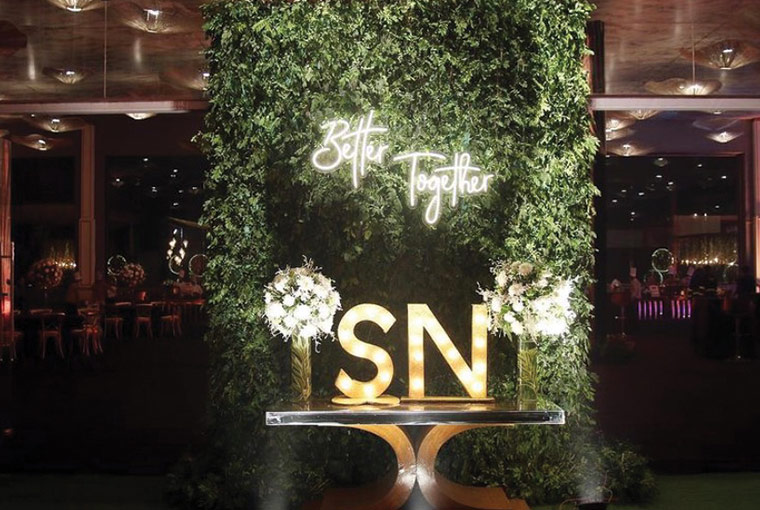 Lights add mood to the celebrations! Statement lighting such as large bulbs, exquisite chandeliers, fairy lights and usage of large bulbs are taken up a notch. In 2021, we're expecting to see concept lighting that will add the right vibe to the décor and even alter the mood of any wedding venue for the better. You can also get for exposed bulbs festoons in cages and the most popular neon signage that help you add sparkle to your celebration.
Making them a bit more tech-savvy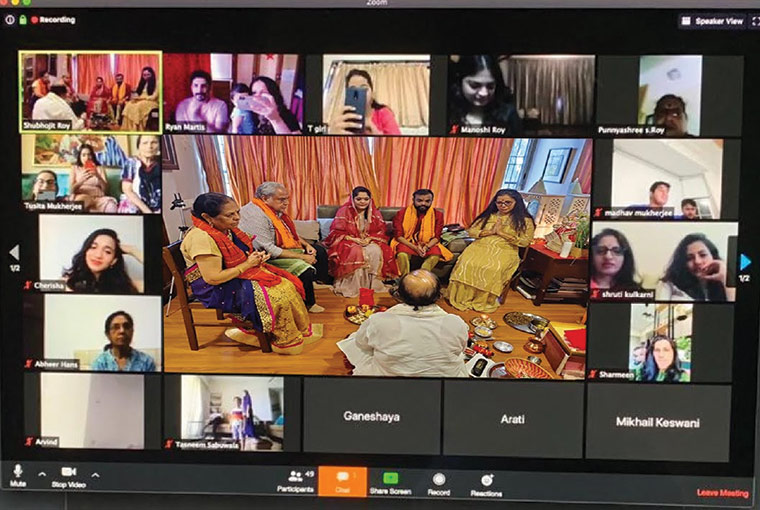 In the past year planning as well as execution of weddings went a lot different. It made us adopt new ways of communicating during the planning and execution of the wedding. The use of technology for meetings and even attending weddings gave a new edge to the modernization of Indian Weddings. The live-streaming apps acted as a boon for the family and friends of the couple who got a chance to attend the wedding of their closed ones without hampering with their safety! We are hoping to see such Zoom weddings more in this upcoming year.
If you are also hoping to see something new this year… do tell us in the comments below!