#WeddingVendorGuide: How to guide your clients during this COVID-19 Outbreak?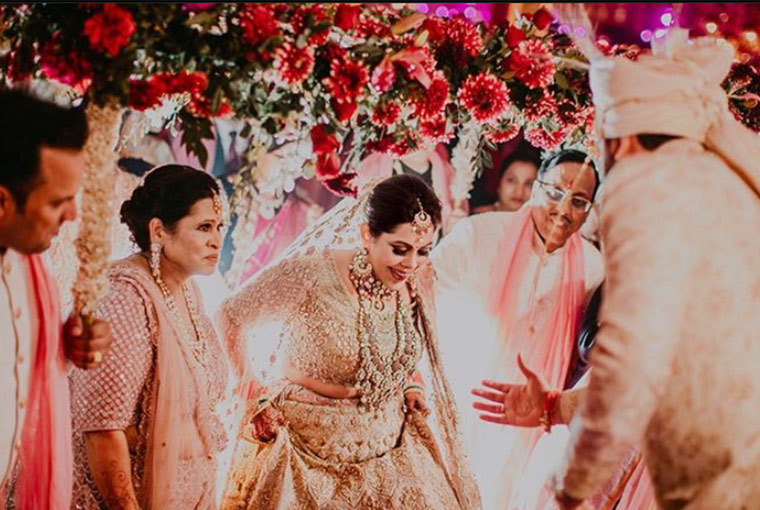 In this ongoing 21 day lockdown, things have gotten tipsy turvy which has led to so many bigger changes. All of us are staying inside our houses because of the Coronavirus threat lurking all around the world. Because of it, many couples have to go through the heart-breaking decision of cancelling or postponing the wedding which they were planning for months. Being the pioneers of the wedding industry we would suggest all our clients stay calm and also want to all the wedding vendors like us to come together and save their wedding dreams from getting ruined.
Here are some ways in which we can help our clients –
Urge the couples to postpone not cancel
There are so many cancellations of venues as well as flights because of the lockdown, which has made the wedding planning even more stressful. With the COVID-19 spreading, couples are thinking cancellation as the only sane solution to the situation, but trust us it would be the not only solution. Just urge them to postpone as it will surely keep up the hope of wedding planning and the most important thing- it will also save the couples as well their families from wasting that huge amount of money.
Because of this current scenario, you can suggest your clients postpone the wedding date for at least 3 months. They can have a bigger celebration when this difficult time is over. After getting through this they can celebrate it with their friends and family in high spirits. Trust us, most of our clients have agreed to this as we assured them that we will be curating the wedding of their dreams on a later date just as they imagined. Cancellation of the wedding should not come in their minds. Plus, advise them to communicate will all their vendors to share the new timeline with them. Above all, tell them to not fix dates in the peak season as it may make things tougher for them. You can also tell them to even go for a simple celebration with just fewer guests.
Give your clients perfect dates as well availability
In all these difficult times, your words of assurance are very much needed by the couples, that is why we would suggest you offer deferred dates to the couples and with that, you also need to confirm your availability. This is much needed right now as your clients are relying upon you. Just assure the couples and tell them not to panic as they may have to wait a little more to get married. You really need to be supportive as they will be planning the wedding for a later date.
Flexibility with the fees
We are in this together and we totally understand that this outbreak has hit the economy bad and it's bleeding. On the other hand, the couples and their parents must have used their hard-earned money for the wedding bookings. You should be open to giving them your available dates in the next six months or even give them a credit note for the booking amount.
Being Active on Social Media
As we all know, at this point of time everyone is hooked to social media for all the latest updates and information and even for entertainment. You should stay active on your business page on Social media and communicate all the information on it for the clients. You can even stay in touch with your clients via Whatsapp and share all the latest information.
Do you have some more tips to share? Just tell us in the comments below…