What are the benefits of having an Intimate Wedding this Season?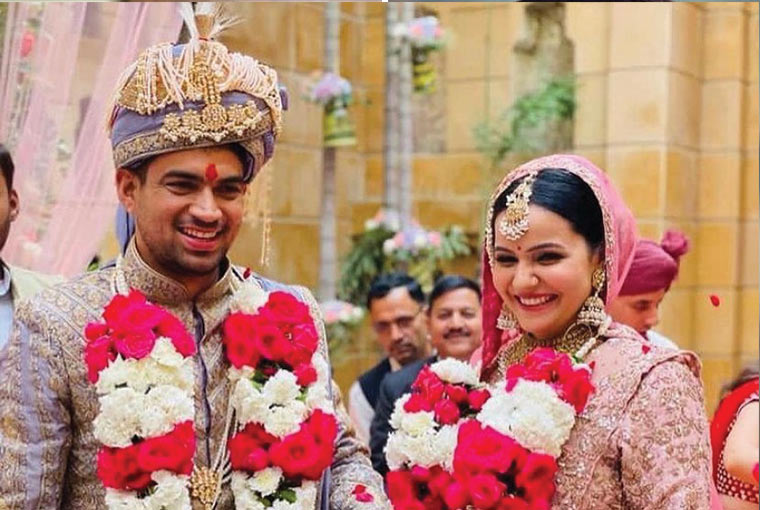 The COVID situation in our lives had made us attract more towards the idea of intimate weddings. It is gaining more and more momentum amongst the new-age couples. Though many couples were opting for intimate weddings even before the pandemic came hopping into our lives. But this nationwide lockdown has given all the more reasons to have an intimate wedding.
Even Virat Kohli and Anushka Sharma hosted their wedding in Tuscany with just 40 people on the guestlist which gave us major wedding goals. Now everybody is dreaming of a surreal wedding at a breathtaking destination.
Though many couples love those extravagant functions for their wedding and plan on having such plans will be off the books for quite some time now. Also, if you want to plan a wedding during these times then going the intimate way is the easy way to go!
Apart from following self-isolation and social distancing protocols with the government rules, there are other benefits too of having an intimate wedding. Here are some advantages to planning an intimate wedding that will help you make the right decision.
Easy on Budget
It's an obvious thing an intimate wedding may cost less than a well-planned big fat wedding. If you cut down your guest list to just 50 to 100 people then automatically the cost will come really down. Lesser the guests, lesser the amount of invitations, favours as well as per plate costs. Above all, you would also need bigger and more lavish venues with a 7-course meal for a huge guest list.  Whereas, if you opt for an intimate wedding, the budget of these things would go really down! If you want you can throw a big party, you can plan a big reception after this COVID madness is over!
Various options in venues
Venues are decided as per the number of guests, you are planning to invite. The capacity of the venue should match the requirements of the guests. On the other hand, if you are opting for an intimate wedding with a small number of guests, then the options of your venues may also increase. There are many venues in Delhi NCR that offer both indoor and outdoor spaces from which you can choose as per your requirement. You can even host an intimate ceremony home, the backyard, your terrace or even religious places of worship.
More involvement of guests
If you have invited more than 500 guests then it would be difficult for you to interact with all of them. Whereas in the case of 50 to 100 people then attending and interacting with each of your guests personally and involving them more in all the wedding celebrations would be easy and fun for you. You can even indulge everyone in playing games, raising toasts to a buffet or even the trousseau packing before the wedding. You would always get to spent more quality time with them and have a time of your life.
Less wastage and DIY Décor options
An intimate wedding is not only easy on the budget but also on our environment. We have all witnessed the waste left after the big extravagant weddings starting from tissues, paper plates, floral streamers and other decorative items that are one-time use only which results in producing a lot of garbage. In the case of intimate weddings, the scale of such items is much lesser than these big fat weddings. You can even go for some DIY decorations and recyclable objects that can give a rustic touch to your décor too. Trust us, the impact of an intimate wedding as an eco-friendly wedding on waste reduction is remarkable.
For an intimate wedding, you can add lanterns and incorporate other DIY decor ideas for the wedding decor. Indulge your friends and family and let them help in making it possible without any help from the professionals.
Less Stressful and easily manageable
The whole idea of an intimate wedding is to invite only your close people. The ultimate comfort of such a wedding is to celebrate the most important day of your life with the people you call your own. Therefore, you don't have to indulge in formalities to impress them. They will be a part of your celebration and enjoy it with you without being formal. This will surely make it less stressful.
Also, an intimate wedding is may more convenient and manageable than a bigger celebration. With a reduced guest list, the requirement of various professional vendor services like catering, decor, favours,  transportation, invitations and so on, will reduce simultaneously. All the execution and hosting an intimate wedding is a feasible affair.
An Intimate wedding is a great idea if you are planning a destination wedding. With less pressure and stress you can make your wedding day a flawless family affair where your near and dear ones can be a part of your celebration without and enjoy every moment with you!