What are the best ways to help your loved ones in postponing their wedding celebrations?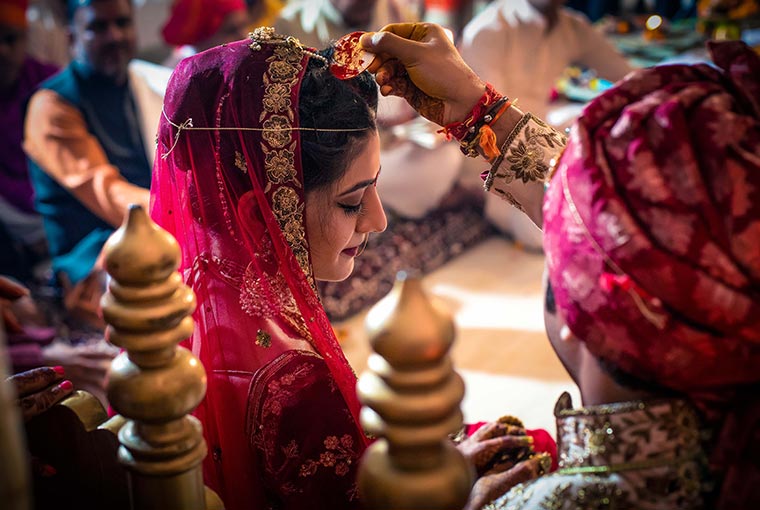 In all this COVID-19 madness, all the weddings are cancelled and there are chances that even your BFF or Cousin's wedding might also be going through the same situation. We are all in this together and we are also well aware that the months of April, May as well as June are noted as the preferred wedding dates in India in 2020. They must have been prepping for the wedding with all the excitement but from the beginning of February, India also went under this pandemic strain of COVID-19. Due to which all the wedding preparations are on a halt. All those months of wedding planning and making decisions about the little details have hit the rock bottom and nothing can be done at this point of time.
There are many couples who are forced to postpone their celebrations which is certainly an unpleasant thing for them as well as their families. In this heart-breaking moment, we need to be with our loved ones while maintaining a distance so that we can help them postpone their wedding with ease. They shouldn't be alone in this!
Here are some ways in which you can help them cope up with the circumstantial decision and at the same time volunteer to make this happen…
Help them get through this panic situation
We understand that it is an uncalled situation and all that panic is totally justifiable. The couple's family must be getting paranoid because of the wedding finances as they are huge investments and in some cases, it takes years to overcome this financial gap. You can guide them by updating how the wedding industry is going through the pandemic which will surely help them ease the panic. Keep assuring them that things will be normal again and they will be able to come out of this.
Emotional Support is the key
As the couples taking this unpleasant decision of postponing their wedding are already going through an absolutely excruciating time right now and they need all the support in the world. Everyone reacts differently when they are emotionally disrupted: Some cry, some isolate themselves and some could even scream in rage, but they'll always need help to cope with it. Being their loved ones, give them the freedom to express themselves unapologetically. Support them in whatever they feel and keep your opinions to yourself. Be there for them.
Give a hand in informing all the guests
Postponing a planned wedding is not an easy thing moreover informing your guests will be a heart-wrenching process for the couples as well as their family members. On top of it, there must be an extensive list of guests that need to be informed and saying that again and again is also really saddening. You can step up and take a portion off their plate. You can ask for access to their guest list so that you can call them individually on the behalf of the couple. This will surely lessen their burden would be a big help to the couple and their family.
Handling their Wedding Vendors on their behalf
As the couple's wedding preps must be going in full swing with all vendor bookings and payments done, therefore in this obstruction caused by COVID-19, they need to know about the couple's decisions. This needs to be done as soon as possible as even your vendors also need to make necessary changes in their schedules as well as contracts. You can take their contact details and inform them about what the couple wants and also check if they want to be on board when the distress is over. Plus, you also need to check their availability on the new dates.
Make this journey smooth for them
We are all in this together and the world has not seen such a situation in over 100 years. Nobody knows how to handle to approach this situation and all we are doing is trying. You can be with the couple through this using the latest technology and look for something to cheer the distressed couple. You can play online games with them to distract them and bring a whiff of cheer in these tough times.
Such situations call for having each other's backs and supporting each other. So, stay positive and spread it with everyone. These testing times will go soon and you will be left with some of the nicest relationships and friends with you.