What are the hidden meanings of the wedding colour themes?
Wedding is the most special day of our lives and no wonder we all want that day to be perfect! What sets the right mood for the celebrations is the décor of your functions! The themes you choose for all the functions should be on point starting from the drapes, napkins, your outfits, stage area and so on, everything should add the right vibe to your celebrations.
If you have chosen colour schemes for your functions, you must add all the decorative elements together and create a cohesive setting for a stunning looking setup. So, you have to make a list of your preferences, colour meanings, and also select the suitable palette to turn your wedding into the most memorable affair!
Here are some popular coloured themes with their meanings as well as how to implement them!
Red themed décor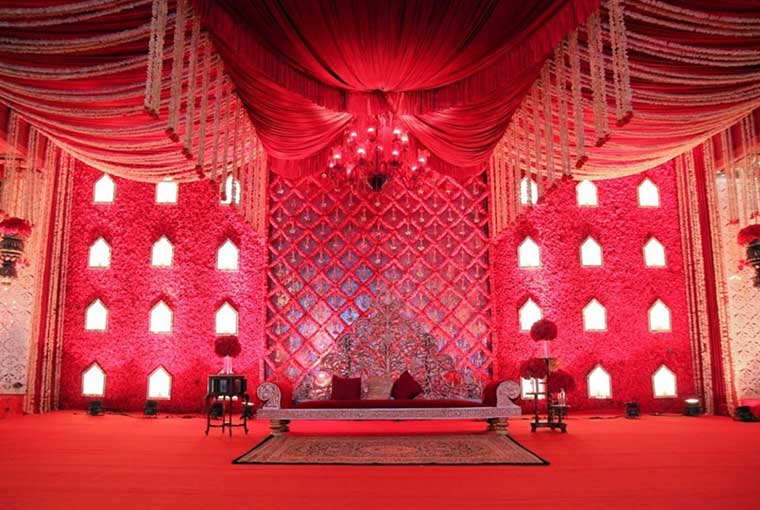 The colour red is all about love, seduction, celebration or even anger as this colour will leave you indifferent. It has also been found that red colour speeds up the heartbeat, so it can be a great choice for your wedding décor as it will enhance the strong feelings and emotions. There are several shades of red that you can choose from such as burgundy, crimson, or cherry red to be in your wedding palette, you'd better incorporate it in accents. You can go for backgrounds that will look well with dark hues, or something shiny such as gold.
Pink themed décor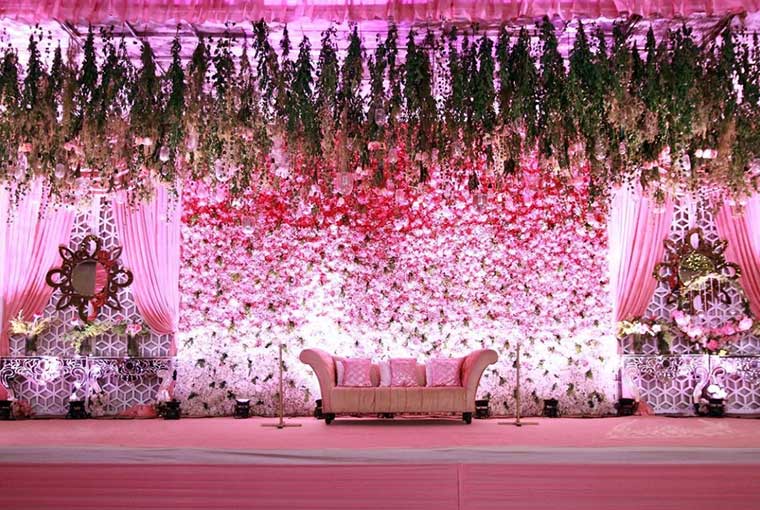 Pink is one of the most used colours when it comes to wedding décor. It is considered to be a soft and romantic hue that adds a soothing effect. This shade is related to being young, pure and also symbolizes love, tenderness, and delicacy. If we talk about combinations and shades, you can go for rose pink and blue together that makes it so appealing. Plus, if you also choose outfits in the same colour as the decorations then you will surely be going to get some amazing pictures too. You can also go for coral and mint, dusty pink and ivory, light pink and grey to add glam to your functions.
Blue themed décor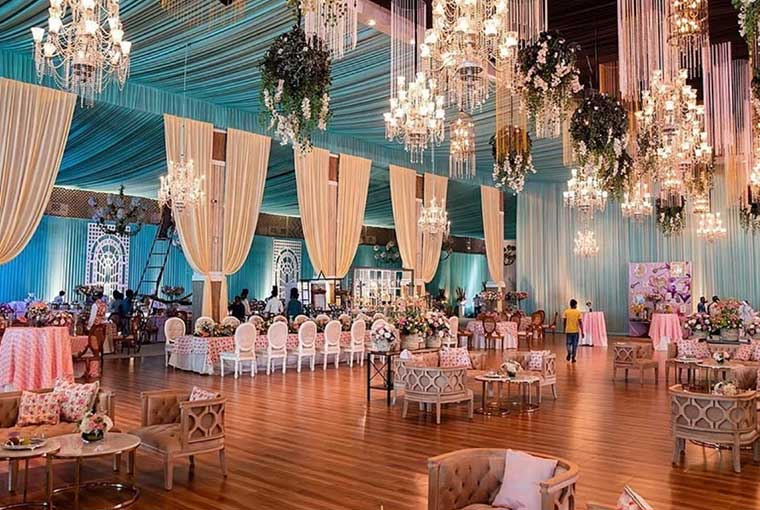 The colour blue is associated with calmness and it can put people in a meditative mood. Some people also believe it to be a colour of trust, as you must have heard about the tradition for the bride to have something blue for her wedding, which symbolizes fidelity and trustworthiness of the relationships. As the blue colour is about tranquillity you can tie this colour with white well as silver elements for a winter theme, while navy and cranberry or light blue and yellow will bring more life and energy to your wedding.
Yellow themed décor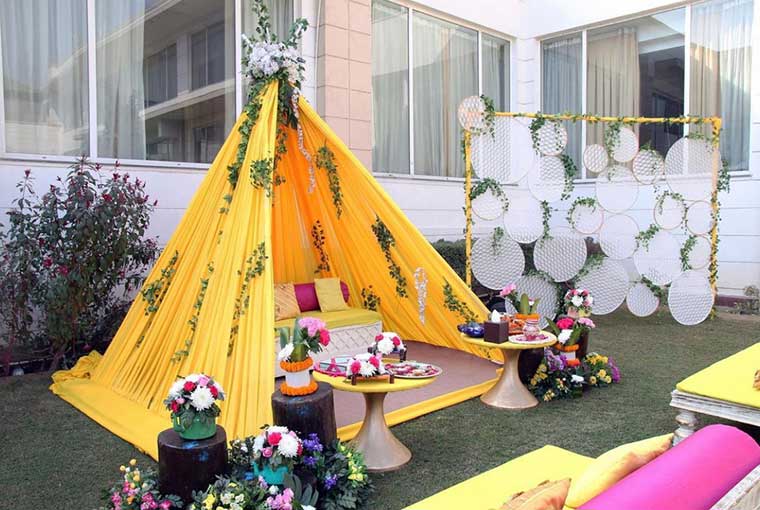 When we talk about yellow, this bright shade is all about positivity and happiness. It also reflects the bright imagination as well as creativity of the couple. Though it's a summer colour it can be used for a wedding ceremony all year round. You can even go for gold accents that will brighten up winter and autumn events. There's also canary yellow will be a good choice for spring and summer occasions.
Green themed décor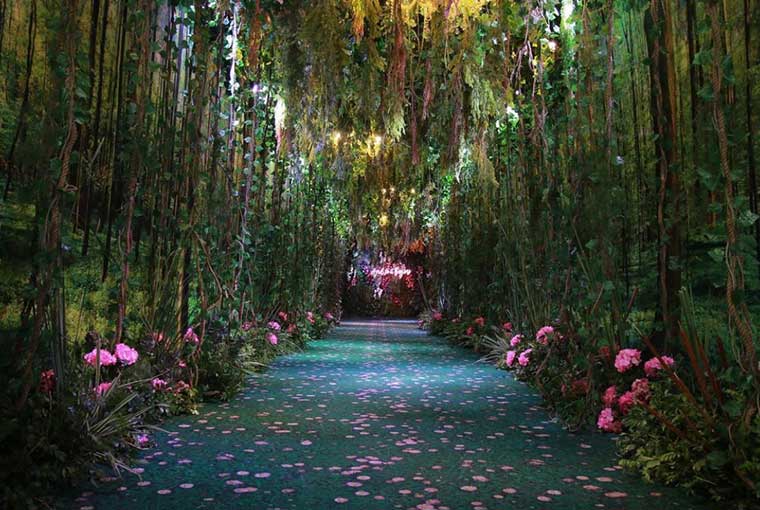 The colour green is considered to be a colour with different meanings. It is associated with rich life and money, and at the same time, it symbolizes nature and wilderness. On the contrary, it also has negative connotations symbolizing envy and jealousy. But if you want to go for green only then you should opt for deep green hues to add a rich touch to your wedding, while nature lovers should opt for a light and bright green palette. You can use this shade as a combination with a bright hue to balance it!
We hope this will help you choose your wedding colours!
Read Also:- Wedding Venues in Delhi