What is the future of wedding celebrations after this COVID-19 outbreak?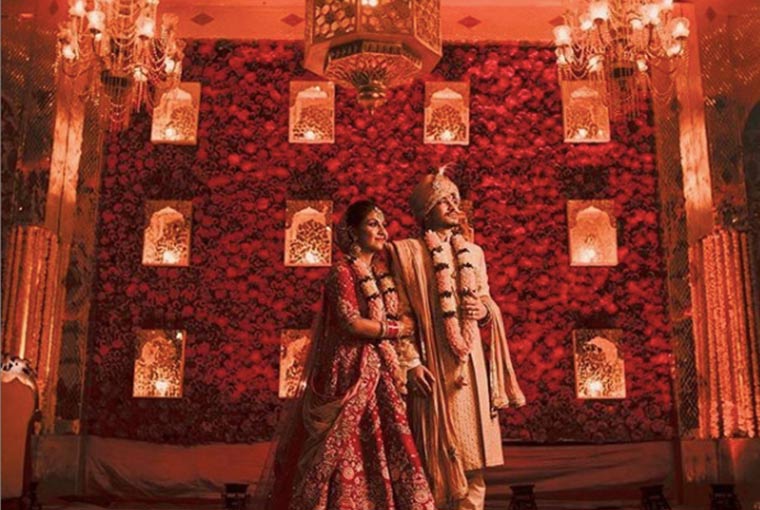 This outbreak is an unpredictable time and we have no idea when will it get over. The couples who were about to get married in summer and spring now have to push their celebrations towards the end of the year. The current limitations restrict the wedding celebrations to only 50 guests and little is known about the future of wedding celebrations.
We are speculating that we will be going back to big celebrations, but they're going to look different. We also think that all the celebrations after and amid COVID will come up with enacting "COVID-compliance" measures for the future marriage nuptials.
Health and Safety Measures will be the priority
Now all the wedding vendors are under the process of evolving their spaces as well as services in compliance with safety regulations. Particularly, venue owners and caterers have to be more cautious as now they may add need add contactless faucets, sanitation stations, and have to be hyper-vigilance in regard to cleaning.
Even the clients have to be sure that all their vendors are following safety protocols to ensure the safety of the staff and guests. They need to ask about the cleaning of rented items, will their staff wear PPE kits, how many touchpoints will each guest have with staff? Above all, there had to gloves and masks available at the function.
The layout will become one of priority
The wedding designers have now to be really careful while designing the layouts and spatial design. Previously, all the rituals as well cultural requirements were kept in mind while designing it but now some post-pandemic design aesthetic will be a part of it. Some medical community and more government guidelines will now be followed to maintain social distancing.
Intimate Weddings will rule now
The gathering size will surely be downsized for everyone's safety. Plus, if you would have a lesser number of people it would be easy to manage while following all the COVID safety protocols.
Contactless Greetings
Social-distancing will be our new normal, which is going to stick with us for a very long time. During the wedding, the couple needs to greet everyone as a part of etiquette. But now, there will be no hugging or handshakes and bows, waves, winks, you name it will take their place. Not only that, but even the guests also have to follow these safety measures. They need to be reminded about it by some social distancing signs and reminders so that they forget it in excitement.
Guest Experience will have a new face
As now the number of guests would be way lesser, now the couples and their families can splurge on giving their guests a luxurious experience. You can go for some great favours or spend more on catering to make it a memorable experience for you and your guests.
Some additions to the Wedding Invites
Previously, wedding invites were all about giving all the information regarding all the functions of the wedding. It used to have the date and timings about the program. But now it would have things beyond that such as the number of guests, carrying masks, taking care of social distancing, follow all the social distancing regulations, food service and/or other safety measures that you are planning to apply to your event.
Live Streaming will be a part of the weddings
Wedding celebrations will happen even after this situation, but now everyone will be more cautious about all the health conditions especially of those who aren't able to attend your wedding in person. For such situations technology will take over and live streaming will be done for those who could not come. This would be really helpful for the grandparents or elderly at-risk guests. You may also get a chance to explore techniques such as live-stream, and even virtual reality.
Wedding Celebrations Will Be Valued Now More Than Ever
Celebrations after this COVID will hit like something else as people are dying to meet their loved ones and have a good time. Their happiness will be so much heightened when they will get a chance to be part of your D-Day!
So, just get ready for the new season and everything has a silver lining!