What were the best things about getting married in the year 2020?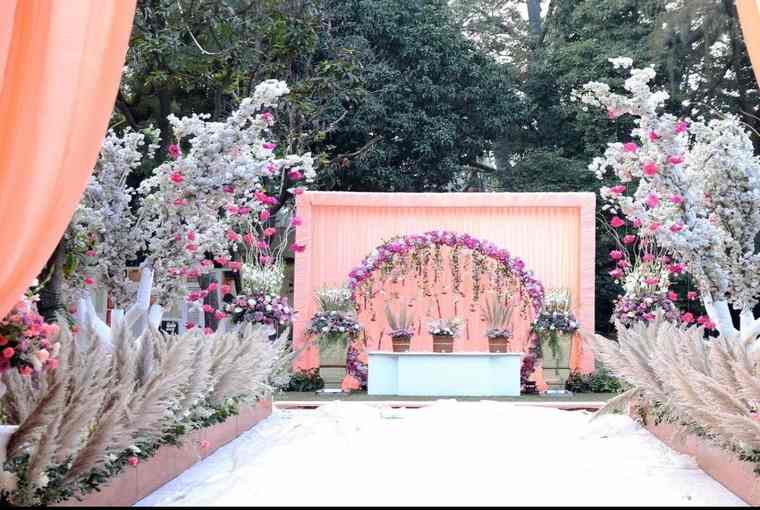 When the year 2020 kickstarted we didn't know what that year had for us! Then things got a little topsy-turvy for the couples who planned to get married in this year when pandemic entered in all of our lives. This further made getting married in the past year a tough feat! There were so many couples who had to change the dates despite all the bookings done along with all the preps completed because of the pandemic. But, still, we got to see so many beautiful intimate weddings celebrated at couples' homes as well as other small venues!
So, here are some of the best things about getting married in 2020 which some couples can also relate to…
Shortened Guest List
The new generation usually believes in celebrating their special events just with their near and dear ones. Therefore, they are loving the fact that now they don't have to invite hundreds of guests or their distant relatives for their wedding. Millennials are not at all in the favour of feeding so many people who they don't even know properly. Getting married in the lockdown gave them a chance to invite 50 of their closest people which they always wanted.
Lesser Pressure
As now you don't have to invite so many people to the wedding the pressure of doing everything perfect has gone lesser. People are celebrating intimate weddings at their places and for that, you don't require expensive designer lehengas and sarees. You can take an heirloom saree from your mother or grandmother's collections and make that moment even more special.
A good chance to spend quality time with your family and in-laws
For some couples the gap between their engagement and wedding because of postponement their wedding proved to be good for them. It would have given them loads of quality time together! If you are in the same situation then you should also spend more and more time with each other's families. You can go for dinners, play games or cook together to get blended with the in-laws. Even at wedding functions you can have a gala time with your families instead of greeting the guests.
More attention to the details
One of the most favourite things about the couple who got married in 2020 was they had a lot of time and patience to give more attention to the details. As now they can have intimate weddings, they can plan tiny details of all their wedding functions such as getting personalised gifts for the guests and selecting the kind of table and seating set for the dining. This may not be possible if you had a grand wedding with lots of functions.
Money-saving
There were so many couples who didn't have their wedding planned in the year 2020, but they decided to take advantage of the situation. There were so many venues as well as other vendors available after June-July that were ready to work on small budgets too. These couples had their small yet luxurious wedding in 2020 and ended up saving a lot of money as well!
Are we missing anything? Do tell us in the comments below…