When and how start planning your honeymoon?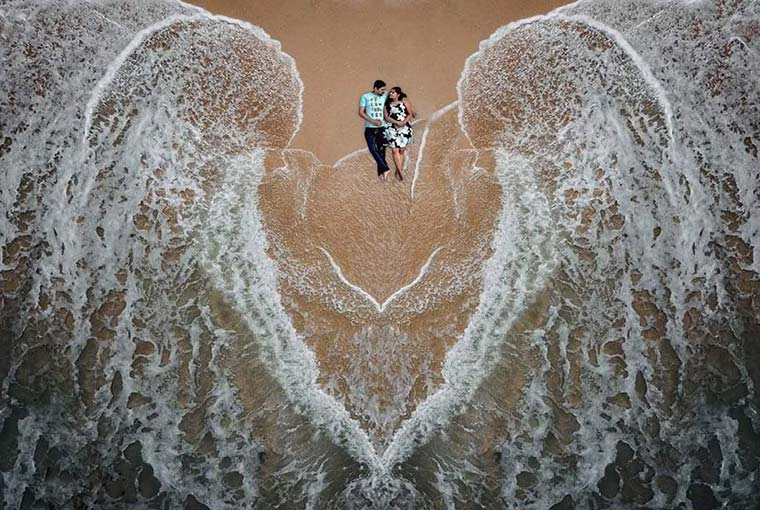 Wedding planning doesn't just stop at wedding celebrations. It also includes planning for a memorable honeymoon after that madness. If you have planned for a honeymoon just after your wedding celebration then it is necessary to plan it with the wedding only.
The best time to start planning your honeymoon is ideally six to eight months before your wedding day. This will give you enough time to research and book your travel arrangements and accommodations. Planning your honeymoon early will also help you secure better deals and availability for your preferred destinations and activities. However, if you have a specific destination or time of year in mind, it's recommended to start planning even earlier, especially if it's a popular location or peak travel season. Additionally, if you're planning a destination wedding, it's essential to factor in the time needed to obtain any necessary travel documents, such as passports or visas, as well as any required vaccinations or health precautions.
The right time to begin planning your honeymoon depends on a few factors, such as your preferred destination, the time of year you plan to travel, and your budget. As a general rule of thumb, it's a good idea to start planning your honeymoon at least six months in advance, and ideally, up to a year ahead of time.
If you plan to travel during peak travel seasons or to a popular honeymoon destination, you may need to start planning even earlier to ensure availability and secure the best rates. Additionally, if you plan to take time off work for your honeymoon, you may want to start planning even earlier to coordinate your schedules and ensure you have enough vacation time.
Starting your honeymoon planning early will also give you more time to research and compare different travel options, such as flights, accommodations, and activities. This can help you find the best deals and make more informed decisions about your honeymoon plans.
Planning your honeymoon can be an exciting yet overwhelming experience. Here are some steps to help you plan your dream honeymoon:
Set a Budget
Determine your budget and how much you want to spend on your honeymoon. This will help you narrow down your options and make decisions about what activities, destinations, and accommodations you can afford.
Choose a Destination
Discuss with your partner what kind of honeymoon experience you want – do you want a relaxing beach getaway or an adventurous trip? Do you want to stay close to home or travel internationally? List your top destinations and compare them based on your budget, time of year, and desired activities.
Book Flights and Accommodations
Once you have chosen your destination, book your flights and accommodations early to get the best deals. Consider staying at an all-inclusive resort or booking a honeymoon package for added savings.
Plan Activities
Research and plan activities you would like to do while on your honeymoon. This could include tours, excursions, or spa treatments. Make reservations in advance, especially for popular activities or restaurants.
Get Travel Insurance
Consider purchasing travel insurance to protect your investment in case of unexpected events like flight cancellations, lost luggage, or medical emergencies.
Make a Packing List
Create a packing list for your trip, including any necessary travel documents, clothing, and items specific to your destination or activities.
Inform Your Bank and Credit Card Companies
Notify your bank and credit card companies that you will be travelling so they don't flag any transactions as fraud.
Remember that your honeymoon should be a unique and memorable experience for both you and your partner, so take the time to plan and make it a trip of a lifetime.