When is the best time to get your nails done before the wedding?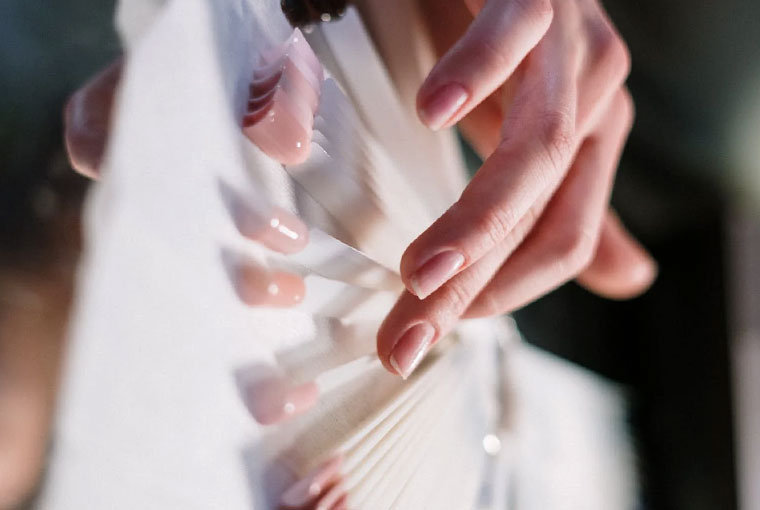 Getting wedding-ready is a time taking task. It has a list of things to be done to look perfect on your functions. It includes all those facials, hair treatments and the most important your nails as there will be so many shots of your hands where you would be flashing your engagement ring throughout your functions. Therefore, getting them done at the right time is really important. Here's a little advice from our side that will help you make a decision…
What is the right time to book?
Expert manicurists suggest that all the brides should book their nail appointment within the week of your wedding functions or at least 4 days before the kick-off of the celebration. There are some people who think that they need to get it done the day before, but if you get it done from a good place as such nail bars choose a longer-lasting gel polish option—their nails will last. Therefore you don't need to worry about a chipped manicure at your wedding functions. You should not stress about them a day before as you may have so many things on your mind.
How to keep your nails look your best on all your functions?
You can't escape dirt and dust after getting your nails done. To make them look freshly manicured, we strongly suggest you keep using cuticle oil and hand cream throughout the day. You should also carry around a few alcohol swabs to wipe off and clean up the nails of any dirt or dulling. And don't forget to stay moisturized all the time! You should be using cuticle oil or hand cream throughout the day to keep them fresh all the time.
Getting the right colours for the functions
As you don't need to worry about chipping or peeling of polish gel polish is your best friend. All you need to do is right colours as per your outfits. These quality gel polishes used by the nail bars are not only durable, but they also stay glossy significantly longer than your basic polishes. Even the art done by them should be done in a way that goes with all your outfits. You can even accessorise them as per your choice. Also, now people are opting for such nail art things for their pedicure too, to make your feet look pretty. You can get the same colour done on your feet too to look perfect from every angle!
Just keep these in mind and take care of your nails as much as possible as last-minute breakage can certainly spoil your mood. So, try to be subtle with them to make them look flawless!
Read Also:-Wedding Venues in Greater Noida