Why Arabic Themed Indian Weddings are Beautiful
One of the richest and the most elegant themes for a wedding would be an Arabic themed wedding. Embracing the richness of Middle Eastern culture and using the refined elements from their culture to add to your wedding theme would give your special day a unique theme altogether.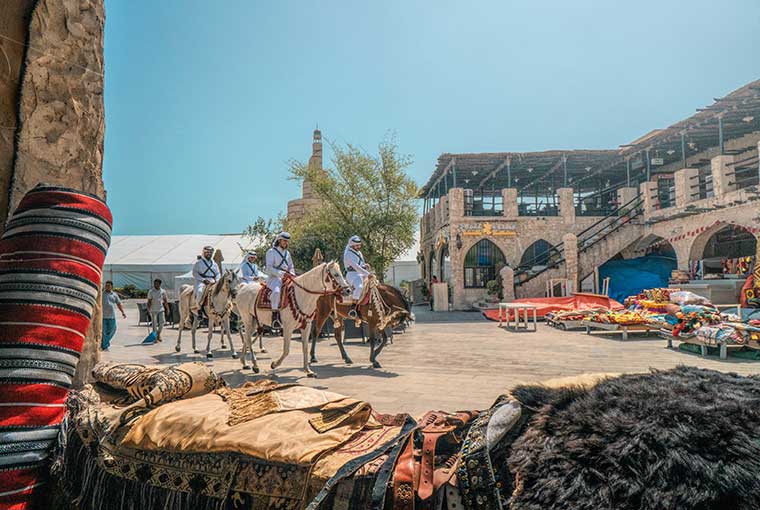 The charm of the Arabic theme is perfect for a wedding celebration. If you are looking for something unique, going all Arabian can be a good idea. Every wedding function can have Arabic elements that will ensure that your wedding stands out from other wedding celebrations. This theme is perfect for those who love bright colours, the richness of Middle-Eastern culture, and the excitement in the air.
Let's dive into some magnificent ideas of how to have an Arabic themed Indian wedding and why it is one of the beautiful themes you can adopt.
Decorations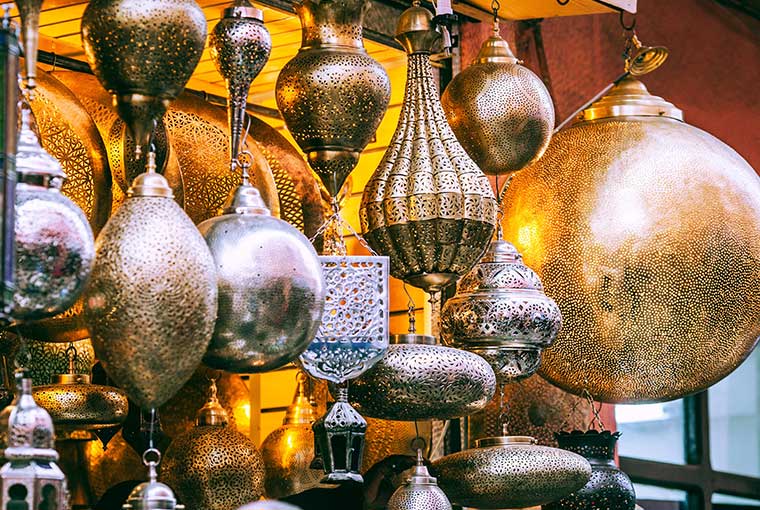 There is nothing better than welcoming your guests with a Mediterranean taste and some bright colours that will create an uplifting vibe. A backdrop can be created with a visual of minarets, towers, and fort likes structures to give an Arabic essence. You can top up your décor by adding marquees and tents as a seating area. Colours play a huge role in determining the true essence of your theme. Go for vibrant colours such as red, orange, pink, purple, blue, etc. that will highlight the interior of the venue. Hang different coloured fabrics across the indoor space to create an Arabic effect. Huge pillows on diwans and lanterns across the space will add to the experience. There are several wedding venues such as FNP Venues and many others that give off the perfect Arabic vibe. 
Outfits and Jewellery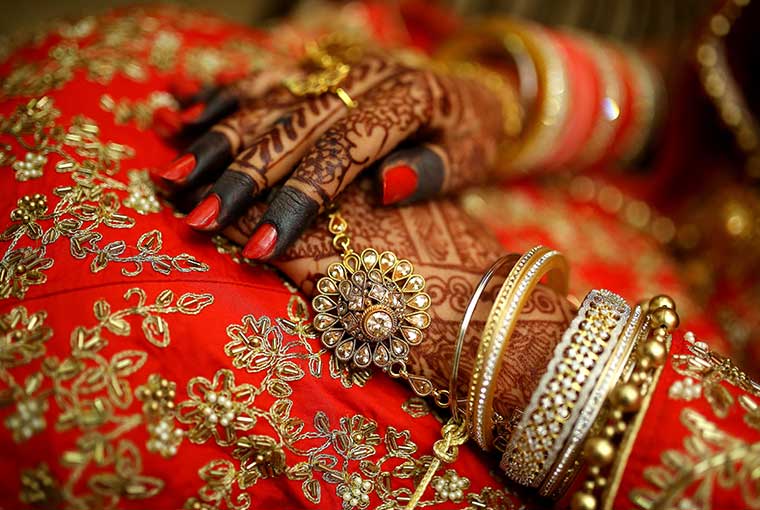 Every bride who has dressed up in an Arabic theme has ended up looking like a princess. Brides can have the option to wear the traditional Jalabiya or in ethnic middle-eastern attire. Mehendi designs in Arabic countries are also very intricate and beautiful. Beautiful Mehendi designs Arabic style will be a unique element of your Mehendi function. Any themed wedding is incomplete without people participating in it and embracing the overall dress code. You can never go wrong with Arabic-styled make-up. Bold kohl eyes and dark eye shadows will make any bride look royal and elegant. Arabic looks are very bold and beautiful, hence you will stand out as an Arabic bride. On the other hand, opt for large, eye-catching jewellery with large rhinestones and diamonds. This will enhance the overall look of being an Arabic bride.
Wedding favours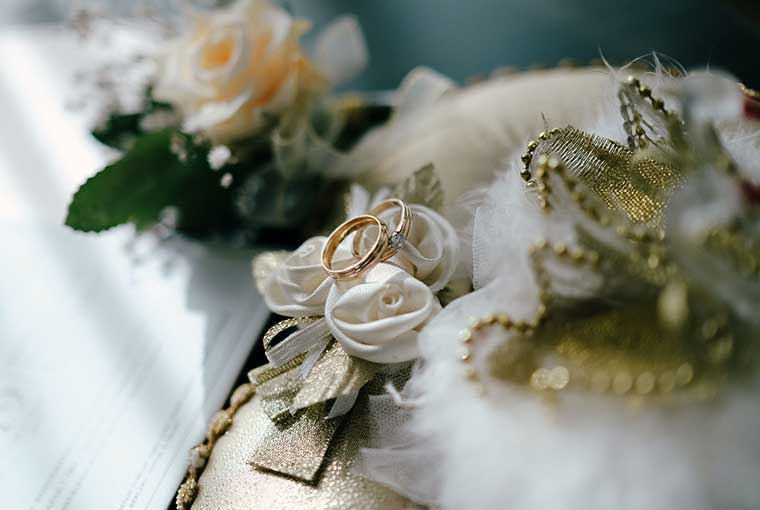 Sending out Arabian themed invitation cards in the concept of small flying carpets with tassels hanging would be an appropriate invite for a themed wedding. The guests can unroll the invite to find the details of the events. Similarly, the guests can receive wedding favours that would be appropriate as per the Arabic theme. To enhance the details of Arabic culture, you can hire a professional who is good with Arabic calligraphy and get your invitation printed in a similar font.
Arabic catering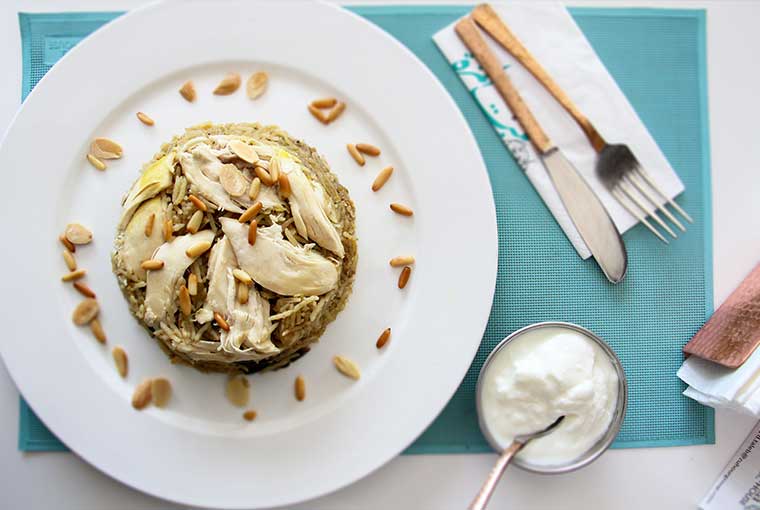 Usually, the authentic Middle-Eastern cuisine includes Moroccan, Lebanese and Turkish delights. Several catering services offer Arabic or Middle-Eastern menus in their range of options. This would be an ideal way to create the vibe of the theme that you are looking for. Hence, try to add as many Arabic items are possible. If you want to keep an Indian menu, you can opt for Moplah or Mughal delicacies that will be enjoyed by all. Do not forget desserts from Arabic cuisine as they are savoured by many people. Additionally, you can consider placing Arabic themed cutlery and utensils that will enhance the entire dining experience.
Entertainment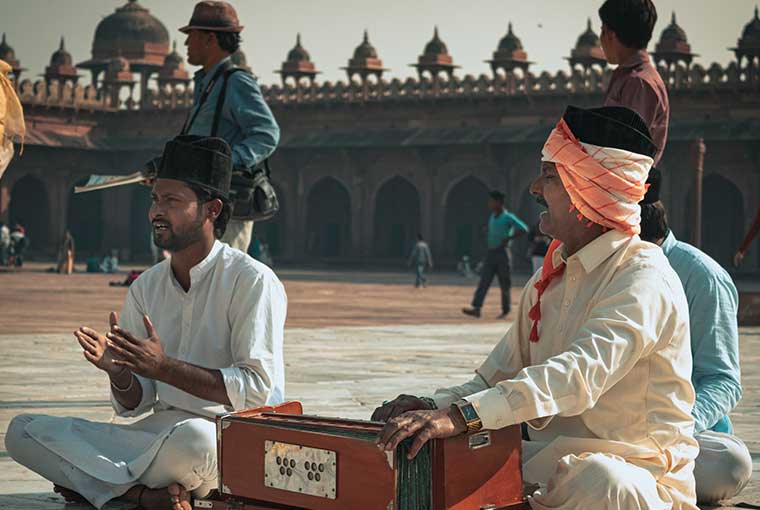 To perfectly complement your evening, go for Arabic or Middle-Eastern entertainment elements. These options can vary from belly dancing, sword balancing to other sorts of entertainment such as Arabic singers of Sufi singers. You can make use of exotic instruments or Arabic dance forms to keep the guests entertained. Another idea to top it off would be to place hookah stations, which will promote the Arabic vibe. These kinds of entertainment resources can be clubbed with certain wedding functions such as Mehendi or Sangeet. This will change the entire mood of the party and make it more happening according to the theme of the wedding.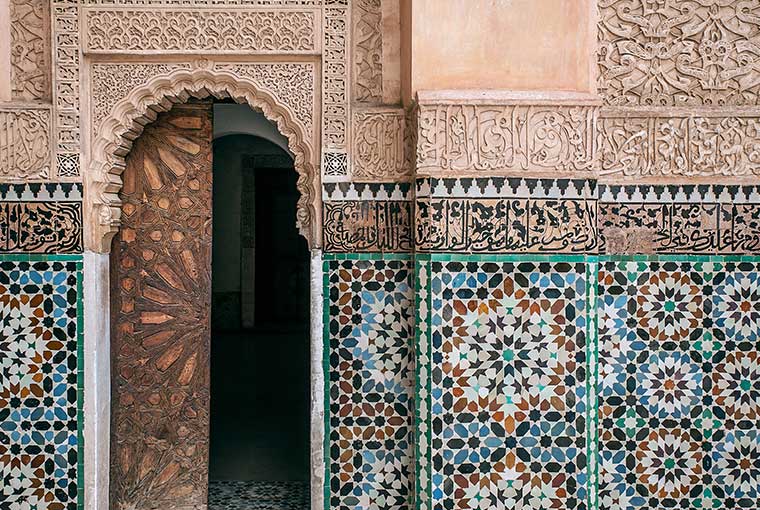 Among numerous wedding themes, the Arabic theme is one of the most extravagant and elegant. Mostly due to the reason that many elements from an Arabic wedding and Indian wedding are the same. The tonality and colour theme is also very similar. It is not very difficult to create the ambience of an Arabic wedding. It adds fun and flair to the entire event and the guests will enjoy every thoughtful aspect of the wedding.
To make things comfortable, there can be an elegant setting of mattresses on the floor where guests can rest and enjoy themselves. Discuss with a professional wedding planner who can make your dreams come true.