Why is it a good idea to have an Intimate Wedding?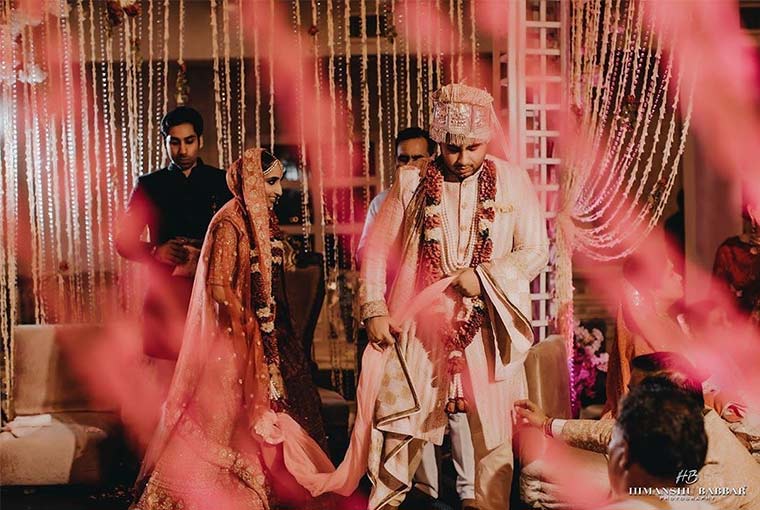 Weddings are the most special occasions of everyone's life that needs to be celebrated with all your near and dear ones. Though Indian weddings have gotten the title of Big Fat Indian weddings, this current COVID-19 situation has popularised the idea of intimate weddings. Some of the millennial couples who decided upon getting married in the summer or spring wedding season have now decided to postpone the wedding but there are some couples who are loving the idea of intimate weddings. Plus, with the nationwide lockdown, many couples are going for intimate celebrations for their wedding day.
Remember the time when we fell in love with Virushka's intimate wedding in Italy with just 40 guests. Though many of us love to have an extravagant celebration with all pomp and show for our wedding in this situation, this seems to be off the books. The best way to go ahead with the plan of an intimate wedding.
These intimate weddings are not only special but also safe at the same time as they can be done by following all the government protocols of self-solation and social distancing.
Here are some of the benefits of hosting an Intimate wedding…
Easy on money
We all are aware of the fact that planning an extravagant wedding has so many costs attached to it. But if we host an intimate wedding with just 50 guests than the cost must be much less than an extravagant one. In an intimate setting, you don't have to think about that long list of guests, a big fat menu, invites, and so on. You can easily plan a beautiful intimate ceremony with going easy on the money. Though you can have a lavish celebration once this lockdown gets over.
Less stressful and easily manageable
The main idea for such a wedding is to keep it close-knit affair. While planning such an affair you would be inviting just your closed ones. This best part of having an intimate wedding is that you would be tying the knot in front of people that matter to you most. There would be no formalities of keeping everyone happy as your family wants to be a part of your special day without any expectations, which will surely make it less stressful as well as easily manageable at the same time. Also, you won't need to go all crazy in managing a large number of guests, so many vendors, grand ceremonies, invites, and so on as compared to a large affair.
A beautiful family affair
If you are thinking of going for an intimate setting, then it would surely turn out to be a beautiful family affair. In such a wedding, where only your closed ones are invited, you will get a chance to spend the most special day of your life with them. While in an extravagant setting, things may get way more hectic for you. You can share the special moments with everyone in a close-knit affair. After the ceremony, you can sit and relax while sharing some interesting stories and experiences with the family.
An Eco-Friendly Option with no wastage
An intimate wedding will not only be a budget-friendly thing but also an eco-friendly affair with no wastage of food and everything. Though we love big celebrations they always end up with a lot of waste. Be it flowers, food, drinks and so on the list is too long for the things that get wasted. Whereas, in intimate weddings which are small scale celebrations, the amount wastage will be totally negligible. You DIY décor with recyclable objects will surely be an easier as well as Eco-friendly approach for the weddings.
If you have more reasons for having an intimate wedding, then do share it with us in the comments below.