15+ Anniversary Wishes for your Loved Ones
The wedding anniversary offers a perfect moment to celebrate the lasting of love between a husband and wife. One major thing that people usually do during anniversaries is that they send good wishes to the couple. 
If you are close to a couple who are planning to celebrate their wedding anniversary anytime soon, then you must wish them with some special words for that occasion. Even if you are looking for something special for your partner then also an extraordinary set of words will impress your better half. All you need is to have a look at these wedding anniversary wishes for wife or husband, couple or friend, spouse or partners, sister or brother, parents or your loved ones.
Here are some best happy anniversary messages and wishes that will interest you.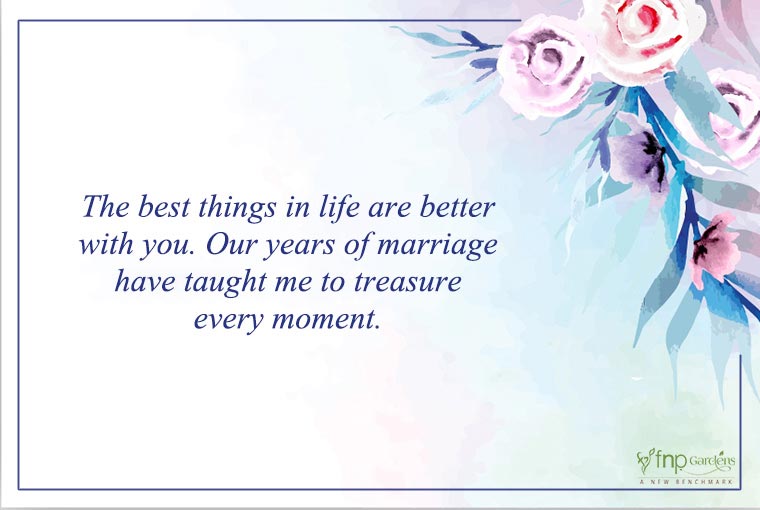 The best things in life are better with you. Our years of marriage have taught me to treasure every moment.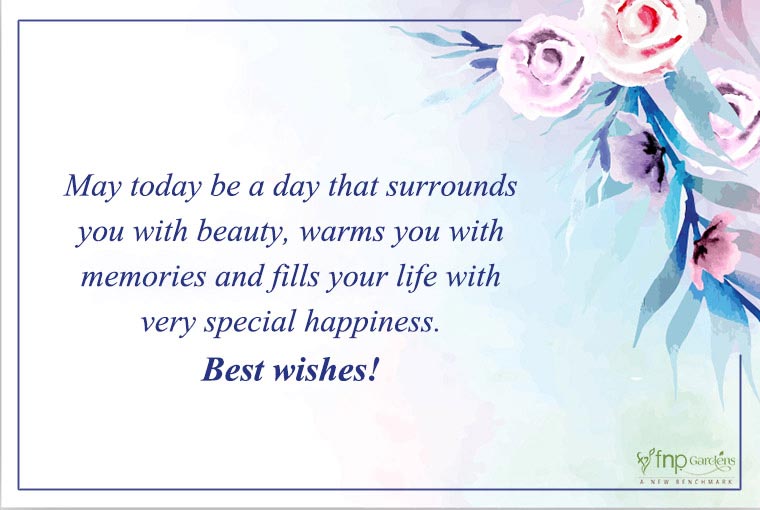 May today be a day that surrounds you with beauty, warms you with memories and fills your life with very special happiness. Best wishes!


This is a time to celebrate the joys of today, the memories of yesterday, and the hopes of tomorrow.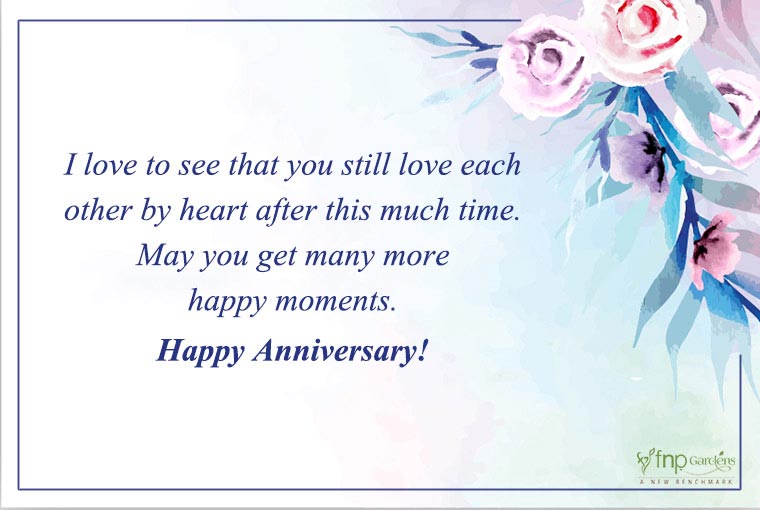 I love to see that you still love each other by heart after this much time. May you get many more happy moments. Happy Anniversary!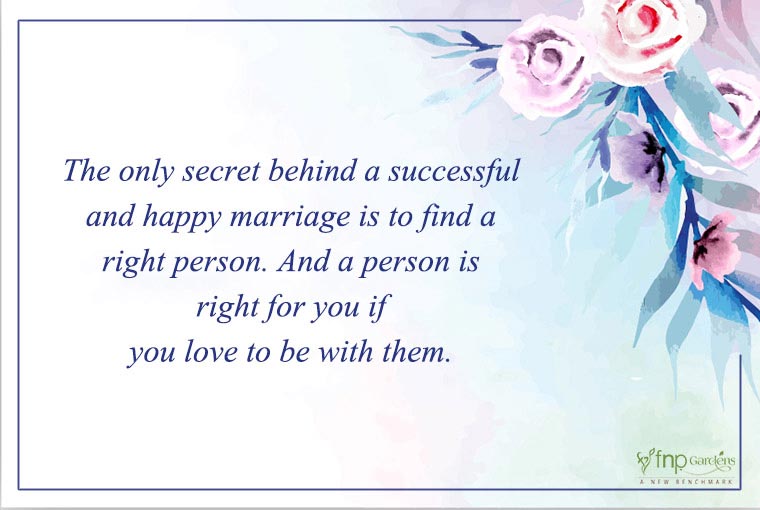 The only secret behind a successful and happy marriage is to find the right person. And a person is right for you if you love to be with them.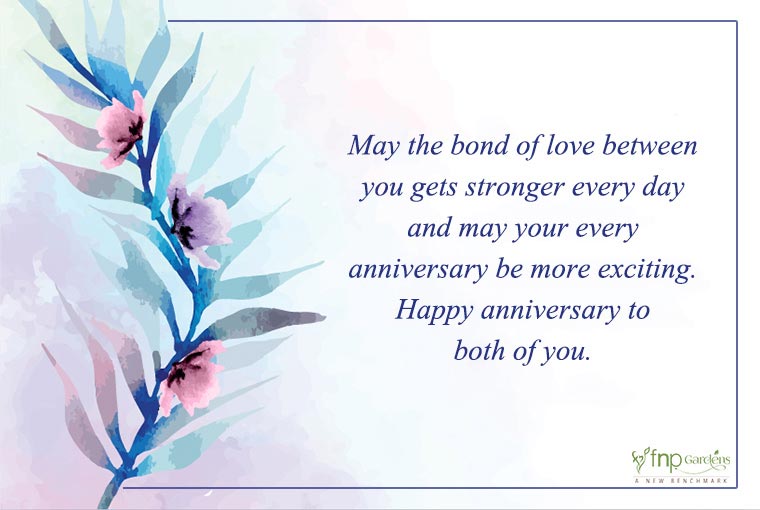 May the bond of love between you gets stronger every day and may your every anniversary be more exciting. Happy anniversary to both of you.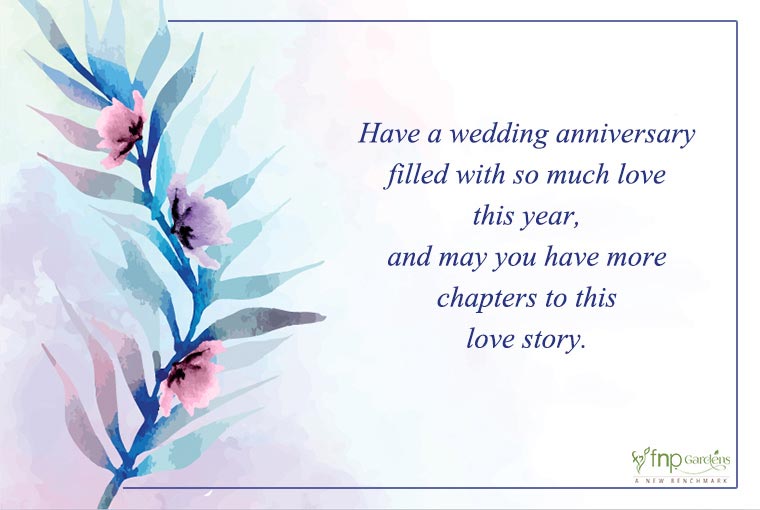 Have a wedding anniversary filled with so much love this year, and may you have more chapters to this love story.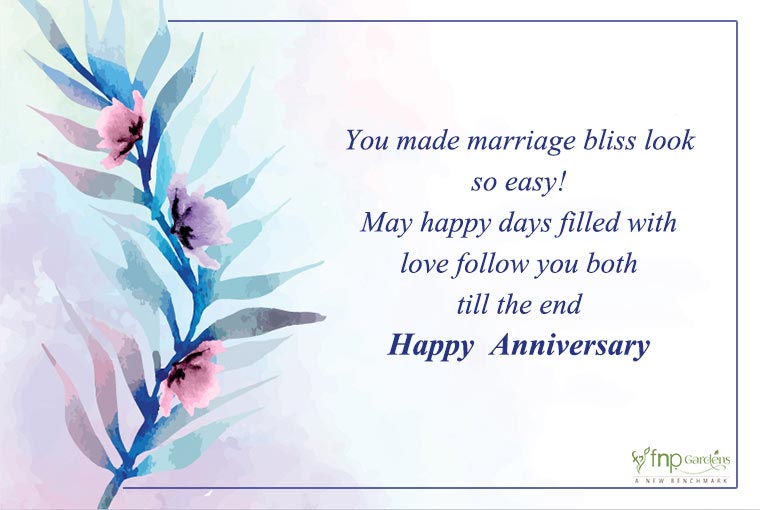 You made marriage bliss look so easy! May happy days filled with love follow you both till the end. Happy Anniversary!
Read Also : Best Places To Find Affordable Bridal Lehengas In Delhi NCR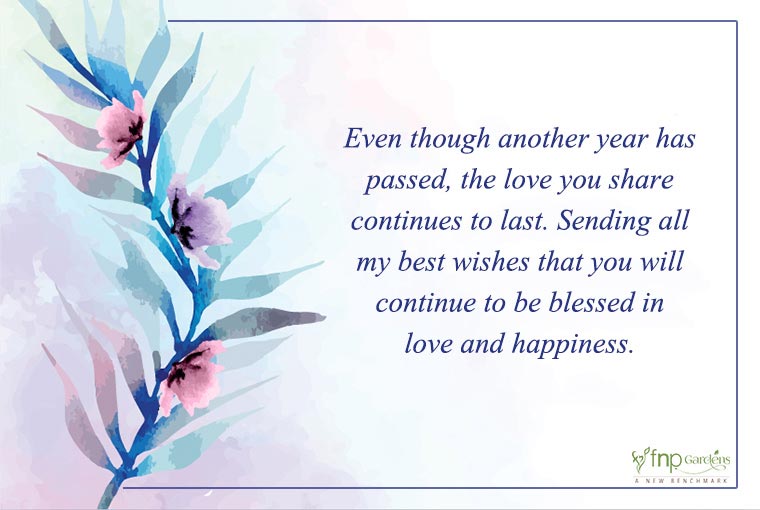 Even though another year has passed, the love you share continues to last. Sending all my best wishes that you will continue to be blessed in love and happiness.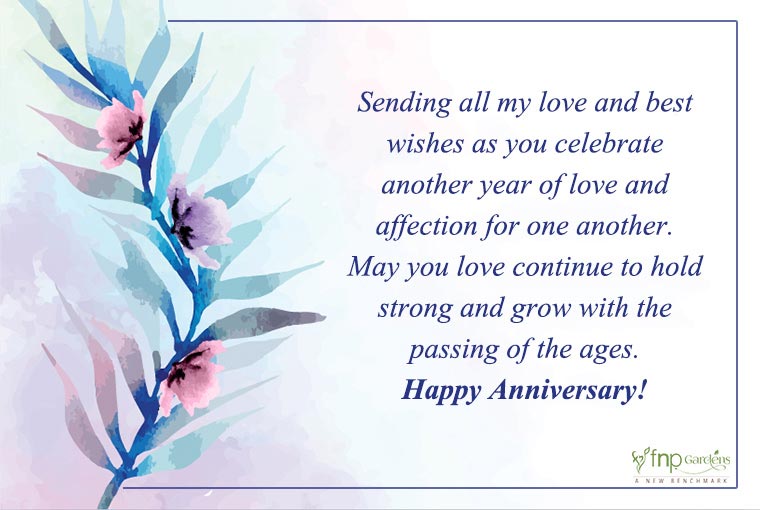 Sending all my love and best wishes as you celebrate another year of love and affection for one another. May you love to continue to hold strong and grow with the passing of the ages. Happy Anniversary!



Like wine, marriage can be sweet or bitter, intense or mellow, flat or acidic. But a couple like you enjoys all its flavours, whether dull or romantic. Happy Anniversary!



For some people, a perfect marriage is a myth, fairytale, legend, fable or false hope. But for me, it is a real thing which exists between you both. Happy Anniversary!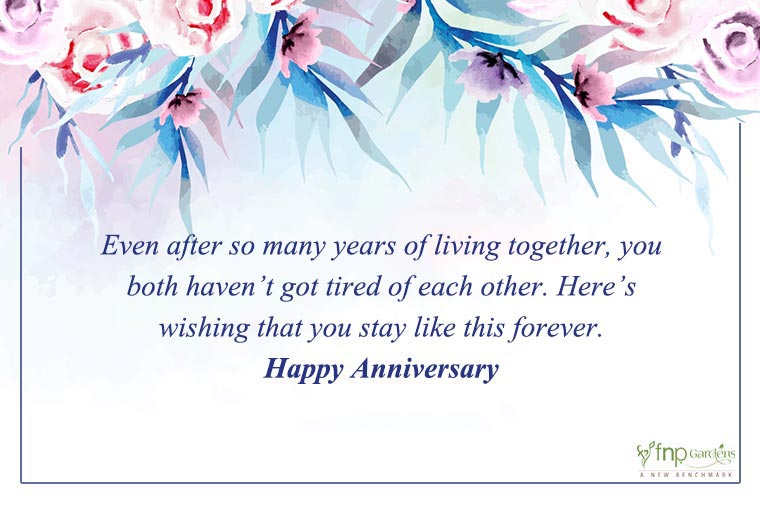 Even after so many years of living together, you both haven't got tired of each other. Here's wishing that you stay like this forever. Happy Anniversary!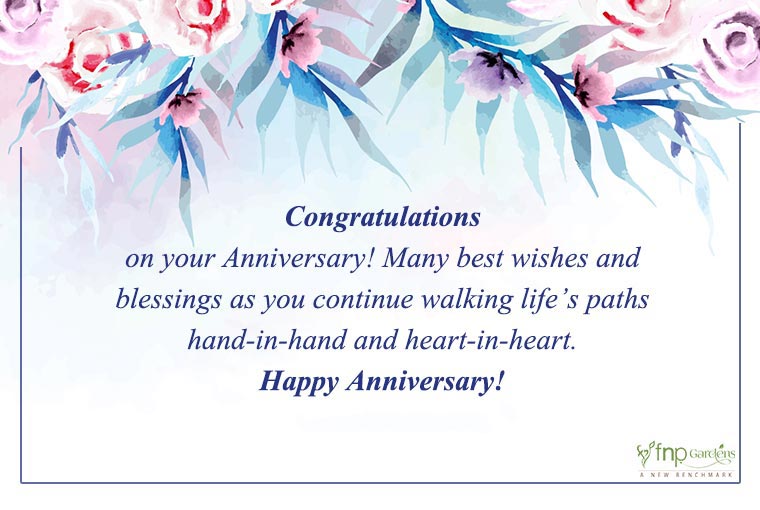 Congratulations on your Anniversary! Many best wishes and blessings as you continue walking life's paths hand-in-hand and heart-in-heart. Happy Anniversary!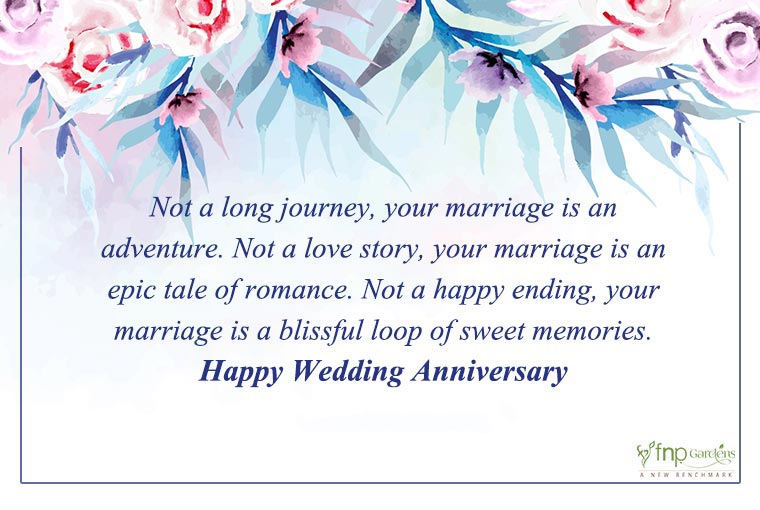 Not a long journey, your marriage is an adventure. Not a love story, your marriage is an epic tale of romance. Not a happy ending, your marriage is a blissful loop of sweet memories. Happy Wedding Anniversary!


For more wishes visit- Anniversary Quotes and Wishes.