6 things that you can eat on the morning of your wedding!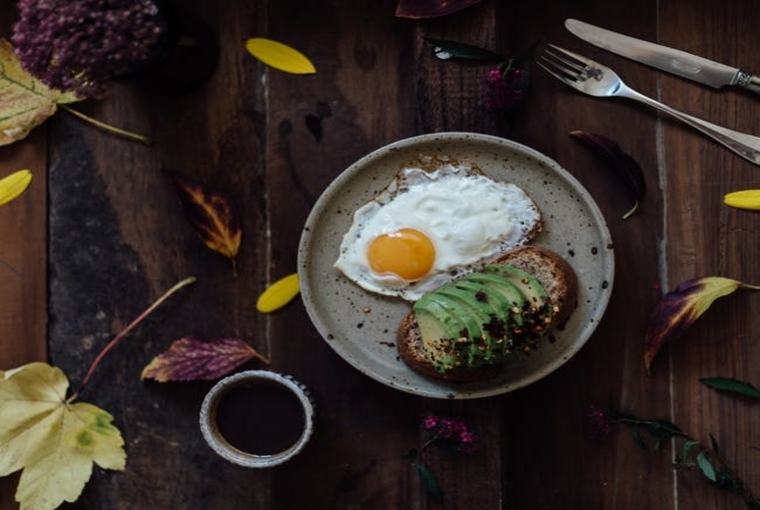 It has always been said that breakfast is the most important meal of the day and it gets even more important when it's your wedding day. There must be a lot going through your head on your wedding day's morning. In all that chaos, your morning meal is really important as you may get busy with the rituals and stuff. Always keep in mind "Breakfast is always important," as your wedding day would be a really long day! So, we are trying to say that fill yourself up in the morning so that as there are chances you may not get time to eat again until you enjoy the wedding dinner.
Here are some picks for you that will make you feel satiated-not stuffed…
Some nice loaded toasts
Bread slices would be really better than going for something heavy or oily like paranthas or poori. Just add some good toppings to two slices of sprouted grain toast with two tablespoons of nut butter. It will add the required calories to your diet and give you plenty of satiety to get you through at least four hours. Above all, they are also digest quickly enough to keep you away from feeling heavy and bloated.
Scrambled eggs
Scrambled eggs are hearty enough to leave you fuelled throughout the busy morning, but won't leave you overly full. You can even add a cup of diced sweet potato, stirs in a handful of kale, and tops the mixture with two eggs and a quarter of sliced avocado, sauté them together and have it.
Bananas on toast
This would be a great addition to your breakfast with scrambled eggs with whole-wheat toast. You can top it with a banana with two tablespoons of nut butter. This will offer you the right amount of fibre to keep you full, without making you feel bloated.
An omelette
On your wedding day, you should go for a perfect breakfast that is filled with protein, fat, and fibre. Such a filling breakfast will keep you full and energized without causing a sugar crash. Having a whole egg omelette with avocado and spinach would be the best bet for you. Spinach being is a great source of fibre and for something more nutritious you can go for kale or broccoli. This kind of meal will be perfect before you're getting into that wedding lehenga.
A filling smoothie
It's been said for a long time that nothing beats a morning smoothie. You can go for a chocolate almond butter smoothie as it is a perfect combination of protein, fat, fibre, and greens to balance blood sugar, keep you full, and give you all the nutrients you need. You can blend one serving of chocolate protein, two tablespoons almond butter, two tablespoons chia seeds, 2 cups of unsweetened almond milk and a handful of spinach to make it even healthier.
A green juice
If you are one of those whose totally into healthy things then you can have a nice green juice with spinach, romaine, celery, banana, pear and apple. This would be filled with vitamins, minerals and amino acids. This would be an ultimate energy and beauty booster as well for you!
Other than these you can also have your favourite fruits as well!