A Spring Themed Wedding at The Ritz!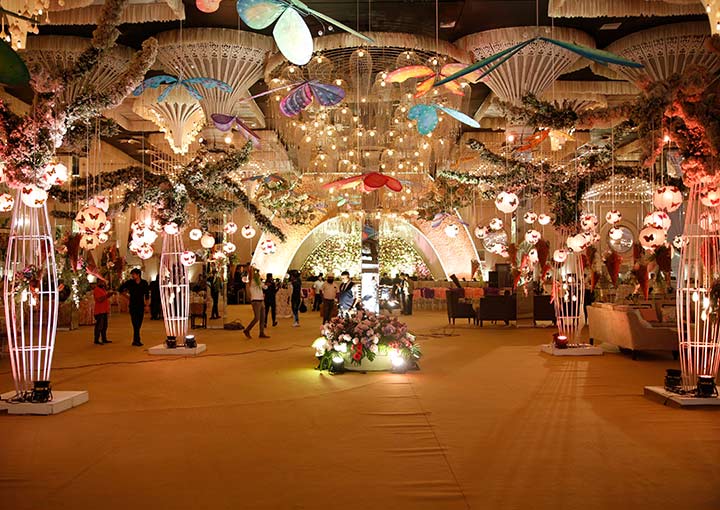 FNP Venues has always been a pioneer when it comes to celebrating luxury weddings. With the variety of venues available around Delhi NCR, we have been coming up with some amazing setups to make your weddings even more special! Recently, we got to design a spring theme wedding for one of our clients at our most popular venue, The Ritz. This amazing venue itself oozes luxury through all its elements, and this décor even added more glam to this setup!
The whole setup was decked up with colourful flowers and stunning installations that enhanced the beauty of the décor even more.
Let's begin admiring the décor from the entrance that was no less than an entrance to the venue. The entry façade was decked up with stunning pink and purple florals with stunning installations making it look straight out of a fairy tale.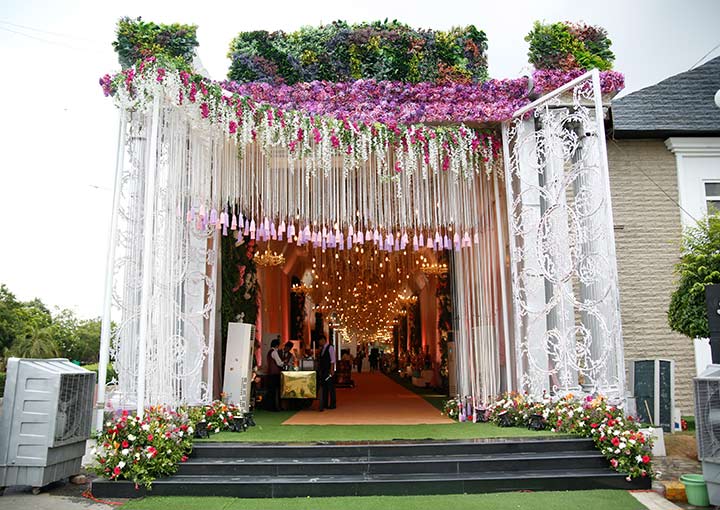 The bird cages with floral gangings added a little extra dreamy effect to the venue entry! To complete the look one water fountain was also added embellished with colourful flowers.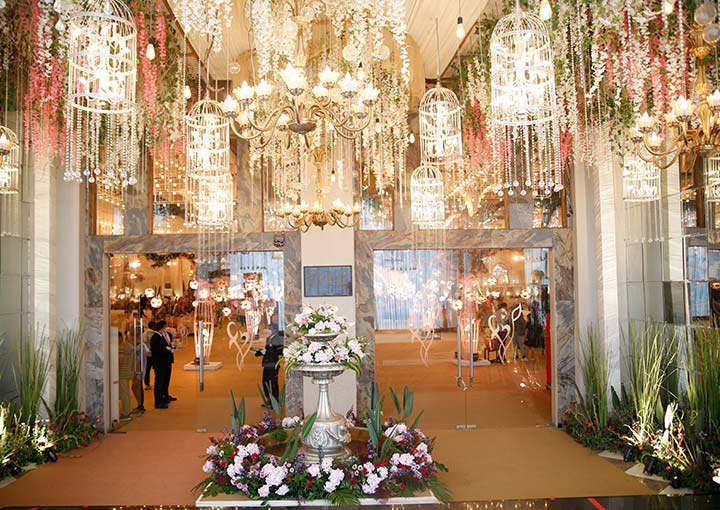 Then this was the main area of the venue. The pre-installed trees were more beautified with Chinese lanterns that had beautiful butterflies that enhanced the beauty of the decor even more!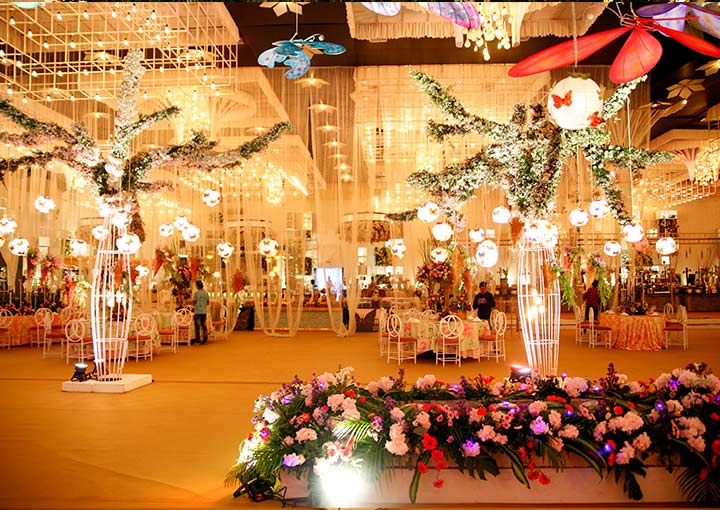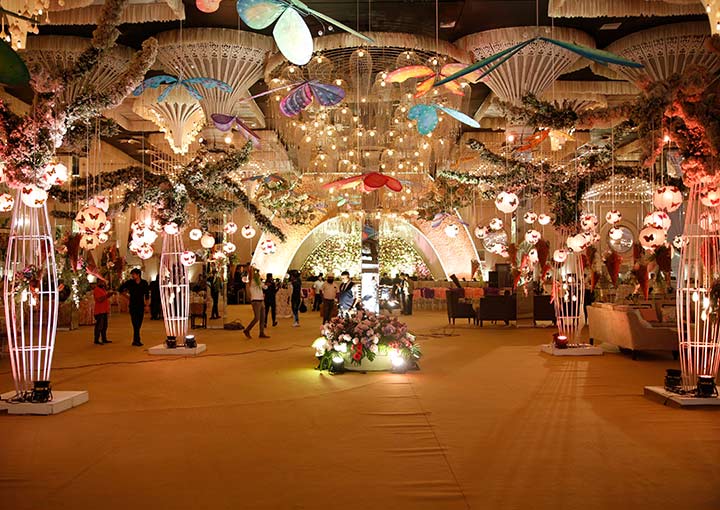 The key highlight of this stunning décor was its ceiling which had stunning butterfly installations that made it look all dreamy and whimsical!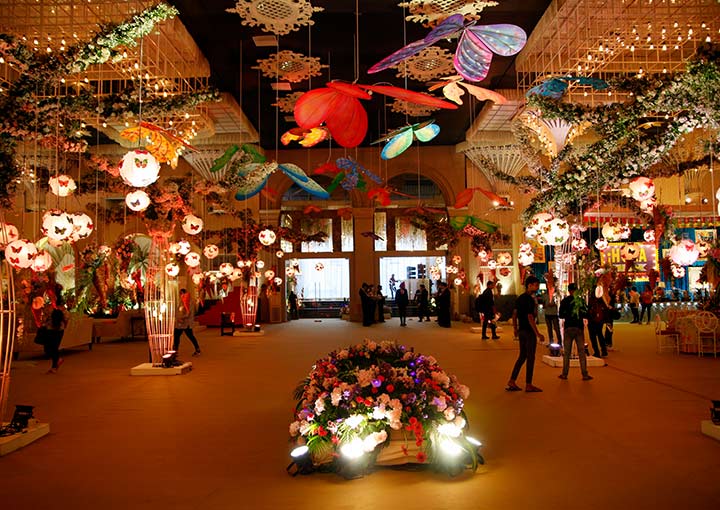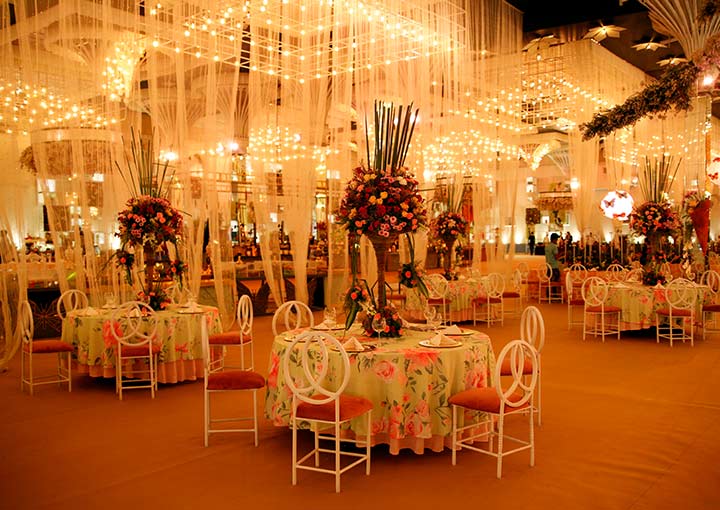 What caught our eyes is this Mexican food stall that was total in sync with the theme…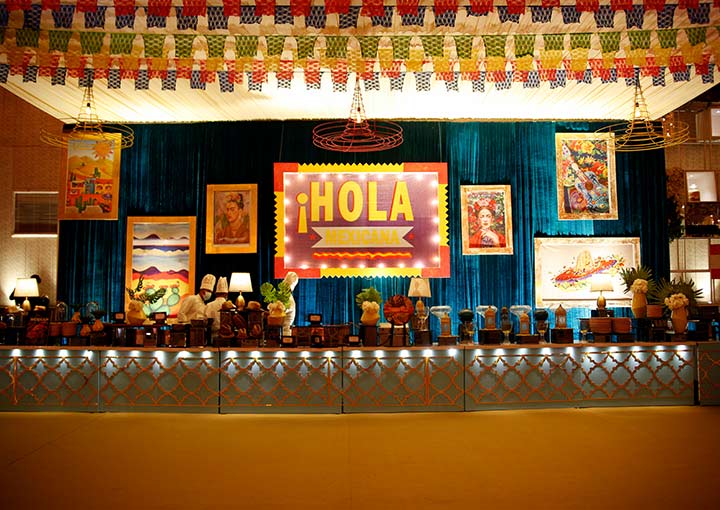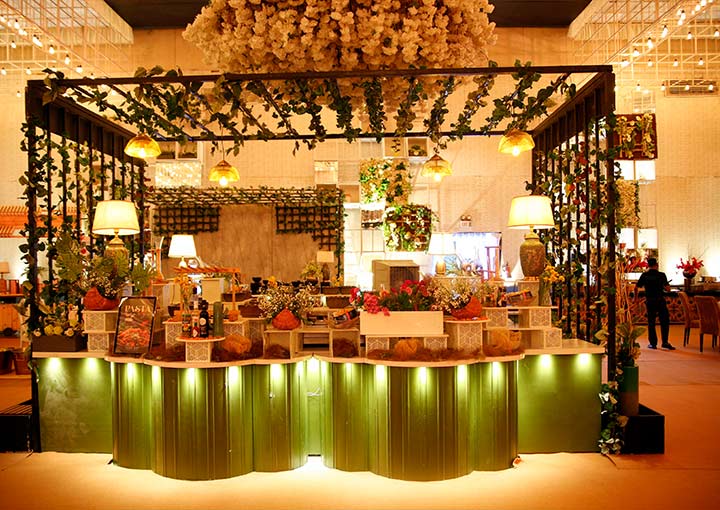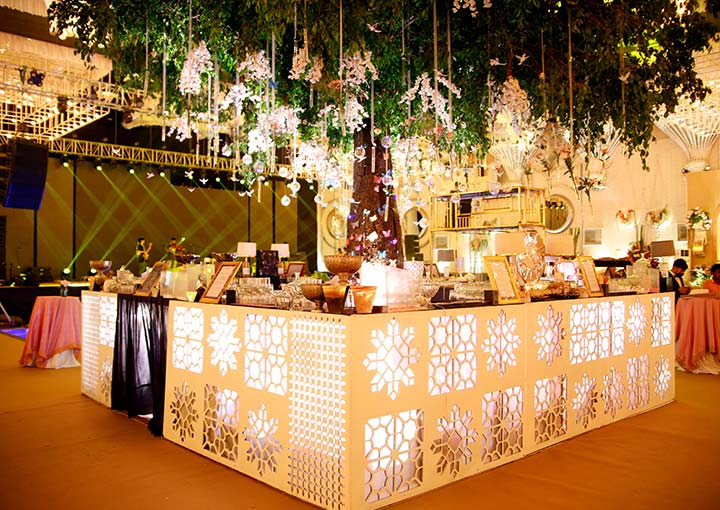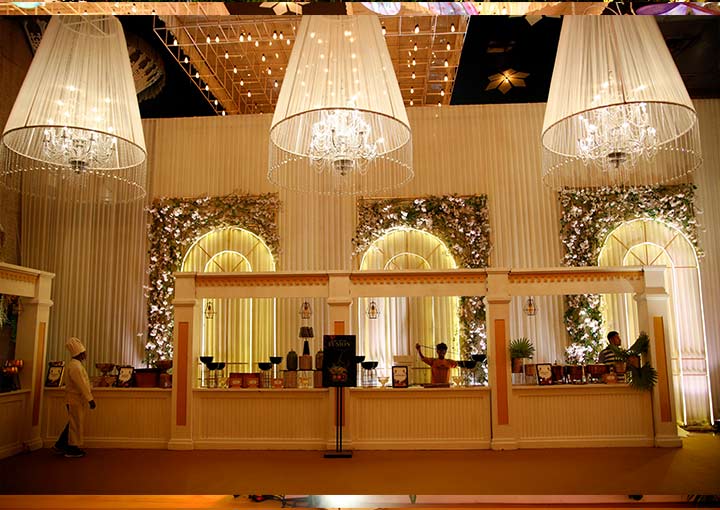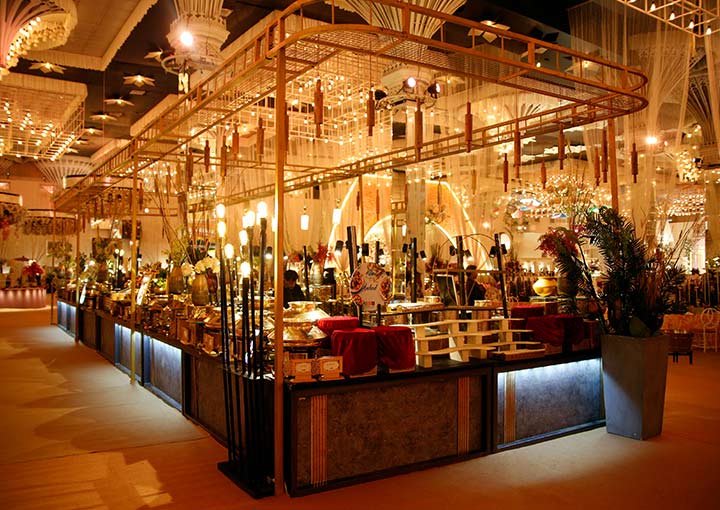 The other most beautiful section of this decor was its vedi which was all decked up with colourful flowers!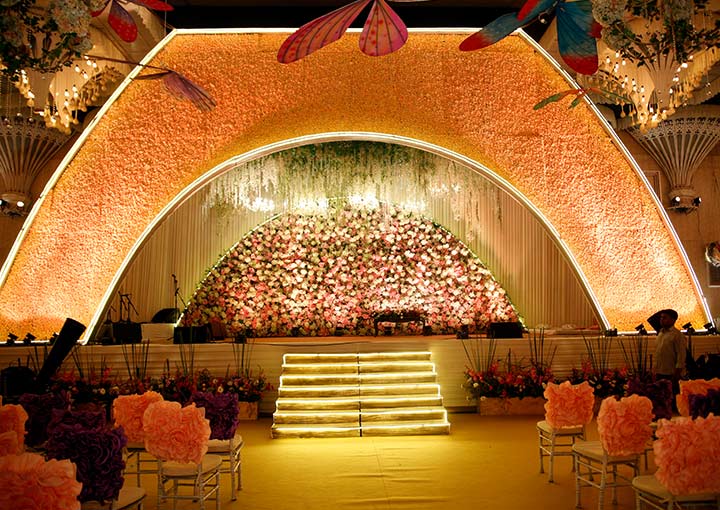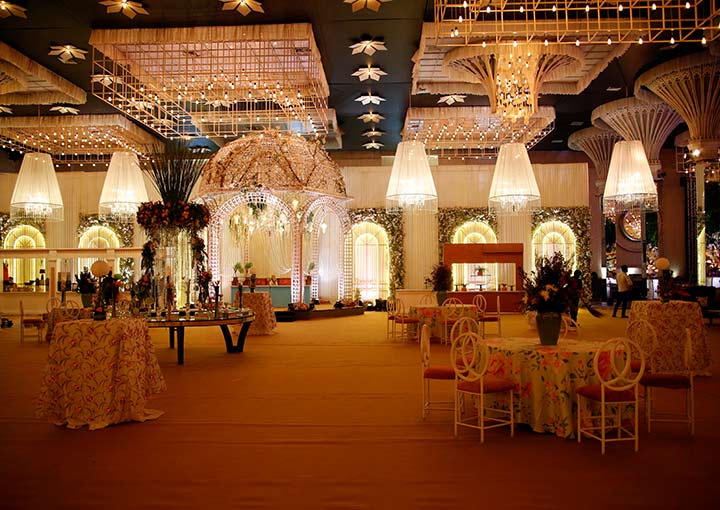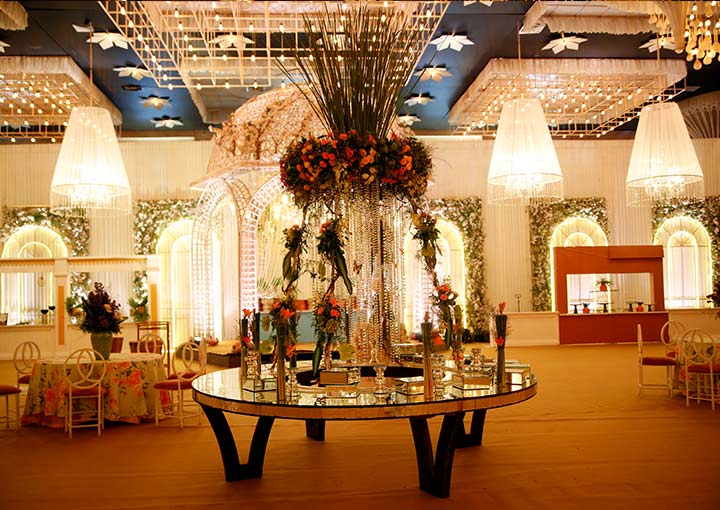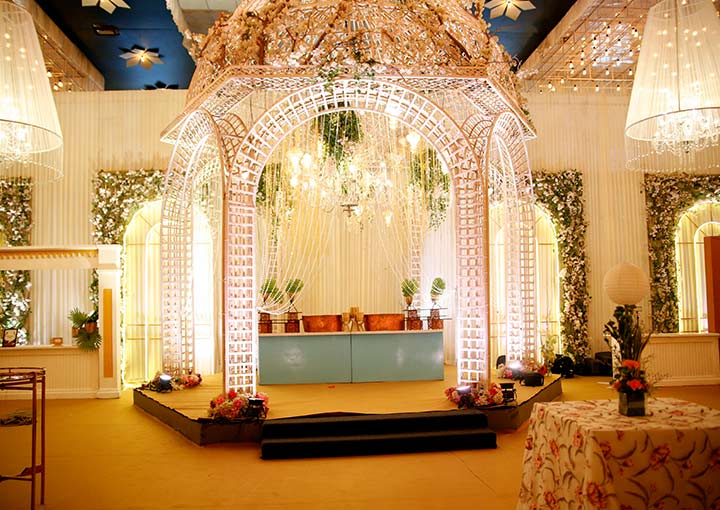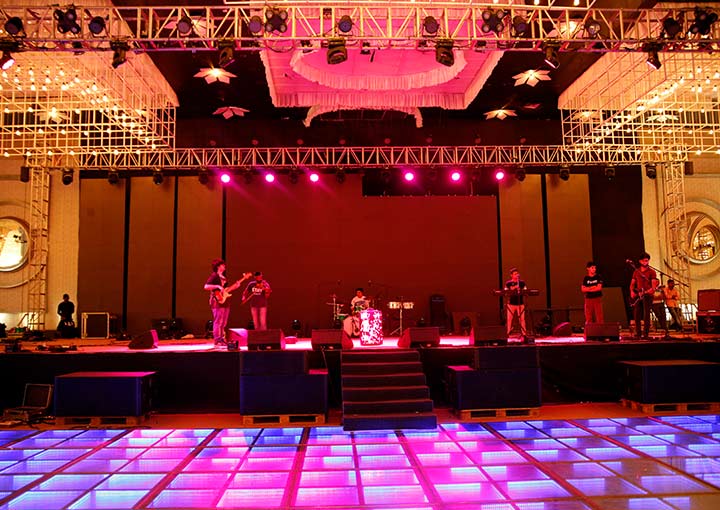 The couple stage designed for the couple was subtle yet stunning that offered a beautiful backdrop for the couple's pictures…