Ask These Questions Before Signing the Contract With a Wedding Venue
Everyone wants to enjoy a stunning wedding that will leave guests awestruck. The choice of a potential wedding venue that is suitable for everyone is one goal that is shared by all wedding organisers. We can convey our preferences for design and sense of style by picking the right venue. Most frequently, the location we choose reflects our genuine aesthetic preferences, replicates our style, and establishes the mood for the wedding. The required questions for potential wedding venues that must be addressed at any wedding location before signing the contract will be outlined in this blog. The subjects covered in the queries span from design, catering, and rules to prices, visitors, and facilities. ensuring that the location you want is available. To make sure that your desired venue matches your vision and finances, it is imperative to ask the right questions and get the desired answers.

1. Accessibility and Reservation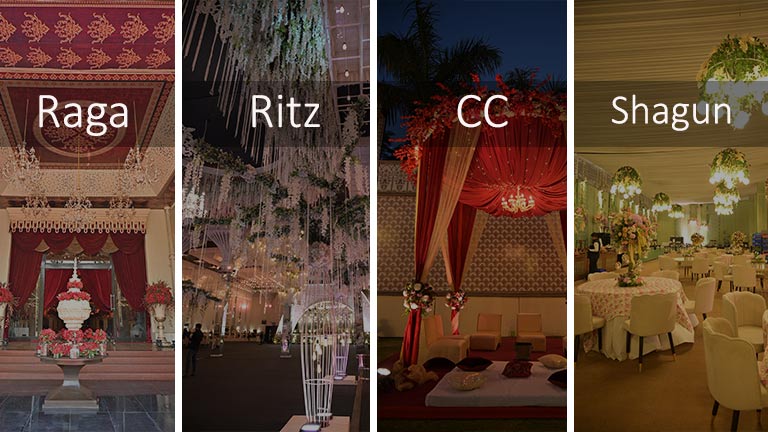 You should ask about the venue's availability on your selected wedding date as your first enquiry. It's crucial to check the availability of popular wedding venues as soon as possible because they frequently fill up rapidly. Ask about alternate dates that could work for you if your preferred date is not available.

 2. Accommodations and Capacity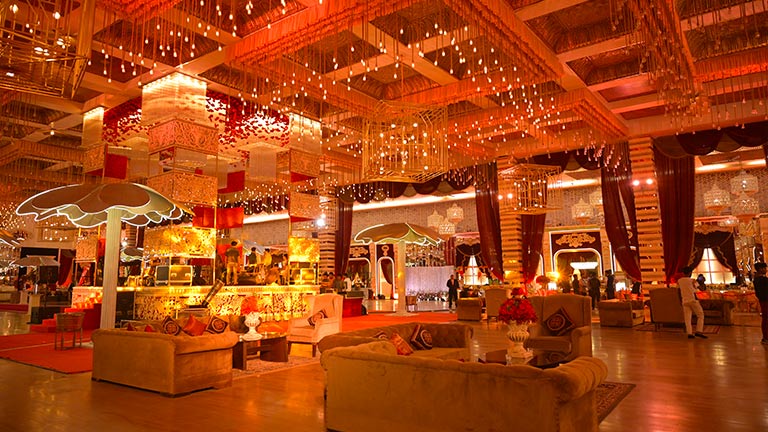 Knowing the venue's capacity is essential to make sure all of your guests can attend your wedding in comfort. Inquire as to the venue's maximum capacity and confirm that there will be enough room for your pre-wedding events, wedding and other festivities. Additionally, if required, find out whether there are any on-site accommodations for out-of-town visitors.

3. Prices and Offers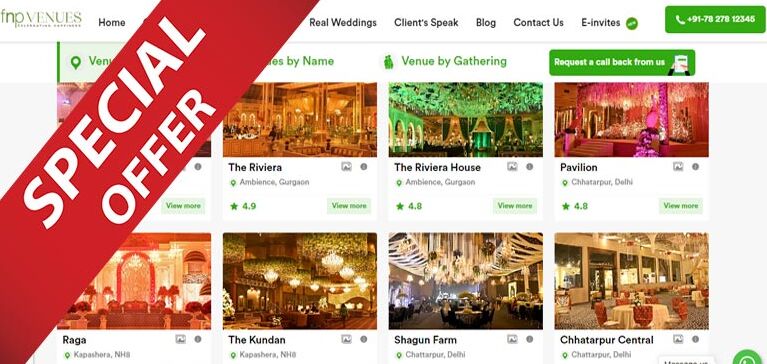 Describe the cost structure and elements of the venue's wedding packages. Ask whether there are any additional fees or hidden prices that could apply. Understanding the price information can help you create a reasonable wedding budget and prevent any unforeseen costs. Most people usually keep this as a last minute question for wedding venues that lead to misunderstandings.

4. Menu and Catering Choices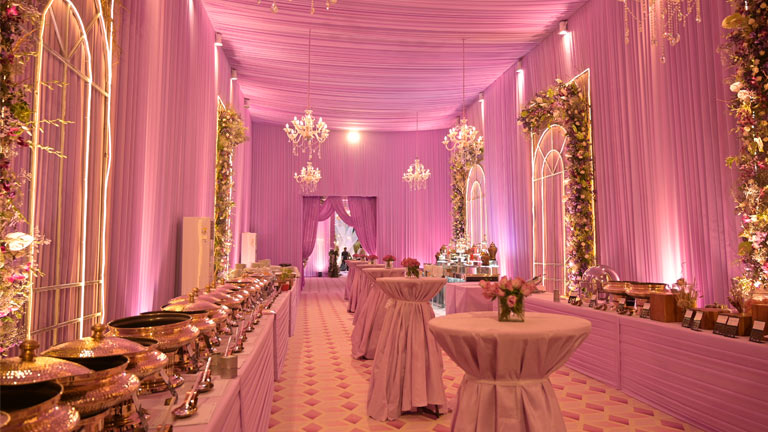 Food plays a big part in Indian weddings, which are known for their extravagant feasts. Ask about the catering choices, available menu items, and availability of menu customization at the venue. Ask whether they can accommodate special dietary needs or certain regional cuisines. whether you have a particular caterer in mind, then find out if they accept outside catering.

5. Services for Alcohol and Beverages
If you intend to offer alcohol at your wedding, inquire with the location about its guidelines and available beverages. Ask whether they have a liquor licence, if you are permitted to bring your own alcohol, and if they provide full bar services. You can arrange your beverage selections more effectively if you are aware of their policies.
Also Read – Checklist to Choose the Perfect Venue for Your Wedding 
6. Venue Limitations and Rules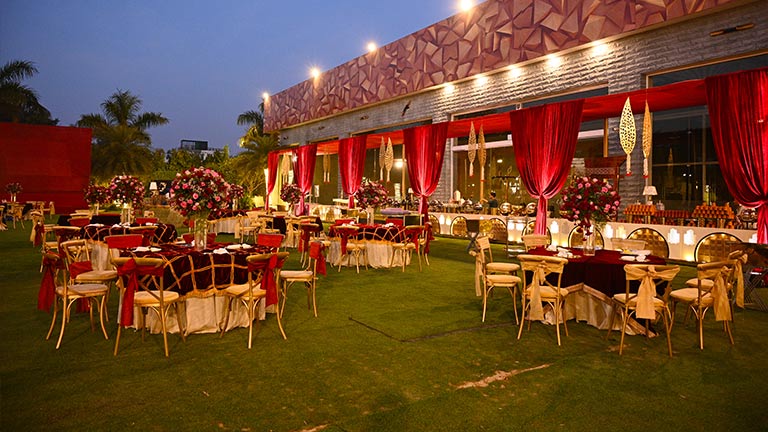 You must abide by the rules and guidelines that each venue has to provide. These could include prohibitions on décor, noise levels, and event conclusion times. Ask the venue if there are any limitations and make sure they fit with your wedding schedule. Make sure the location is okay if you want to organise a late-night party, for instance.

7. Flexible Theme and Décor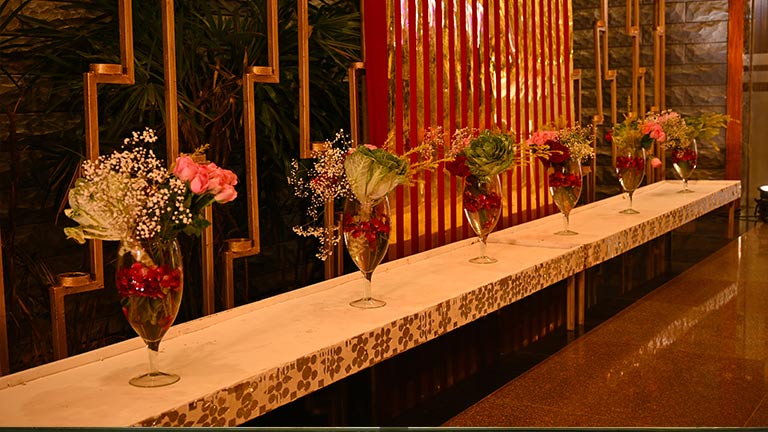 Talk about the flexibility and aesthetic opportunities for the space. While some locations enable you to bring in your own décor team, others may provide all-inclusive decor services. Find out how much the space may be altered to fit your wedding's theme and vision.

8. Venue Manager or Wedding Planner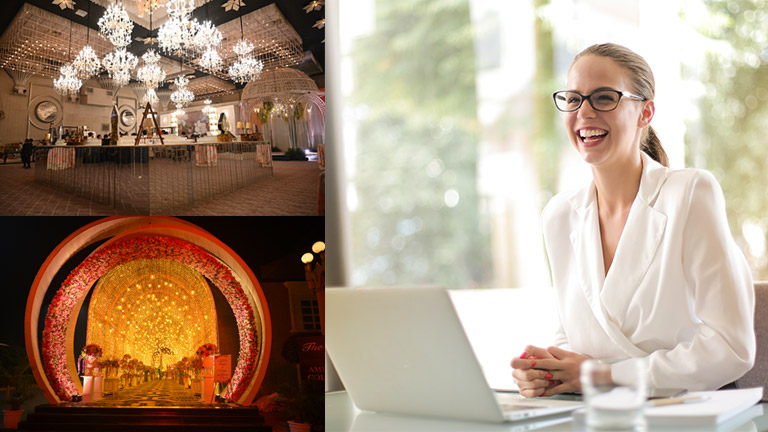 Find out whether the location has a specialised wedding coordinator or venue manager to help you with planning and on the big day. A competent point of contact can make a big difference in making sure everything goes without a hitch.

 9. Transport and Parking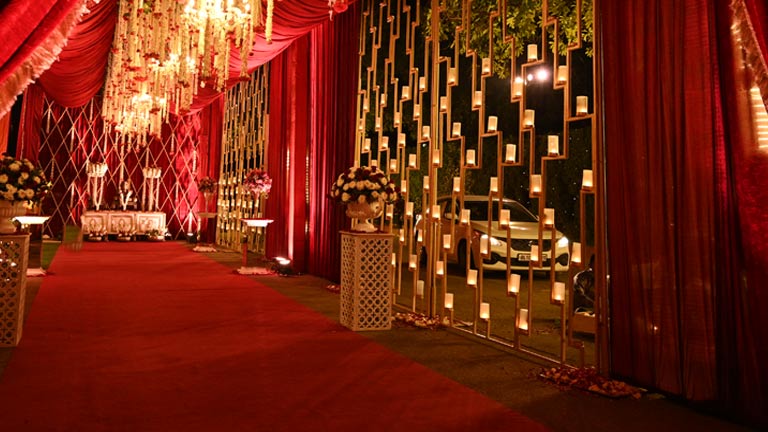 Verify that there is enough parking available for your visitors at the site. If not, find out about neighbouring parking lots and transit options to make sure everyone attending your event can easily get there.

 10. Accessibility and Suggestions of Vendors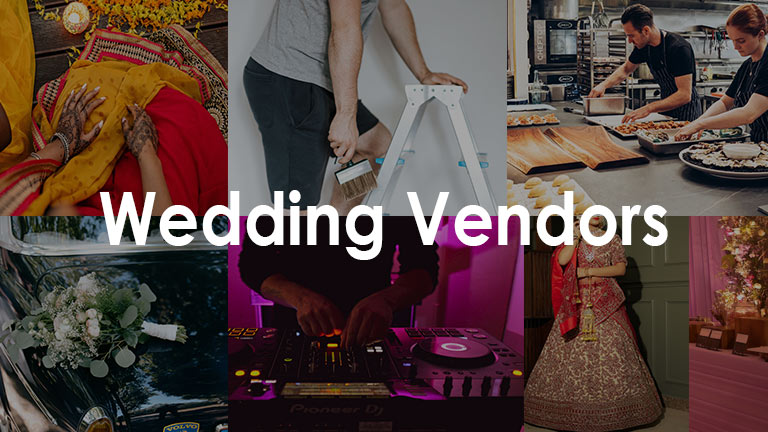 Inquire with the location about their rules regarding outside vendors including bands, videographers, and photographers. While some locations have a recommended vendor list, others could let you bring in your own options. In any scenario, it's critical to be aware of any vendor limitations or additional costs.

11. Backup Plans for Bad Weather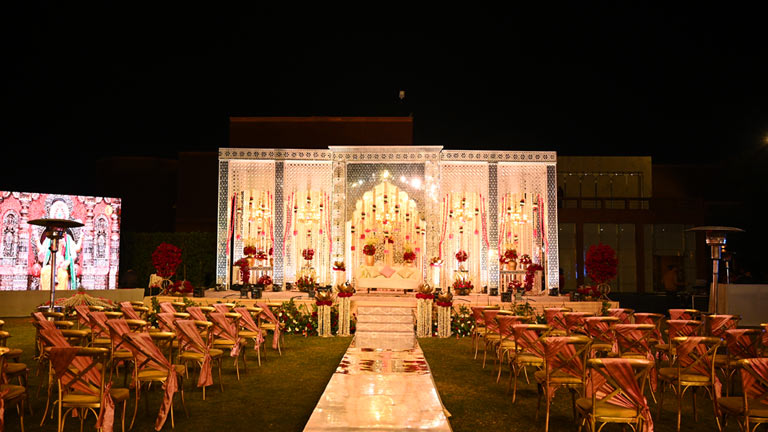 Indian weddings frequently take place outside, but the weather may be erratic. Ask about the venue's contingency measures in case of bad weather, such as heavy rain or extremely hot temperatures. To guarantee the celebrations can go on smoothly, regardless of the weather, find out whether they have inside places accessible or if they provide tents or marquees.

12. Location and Timing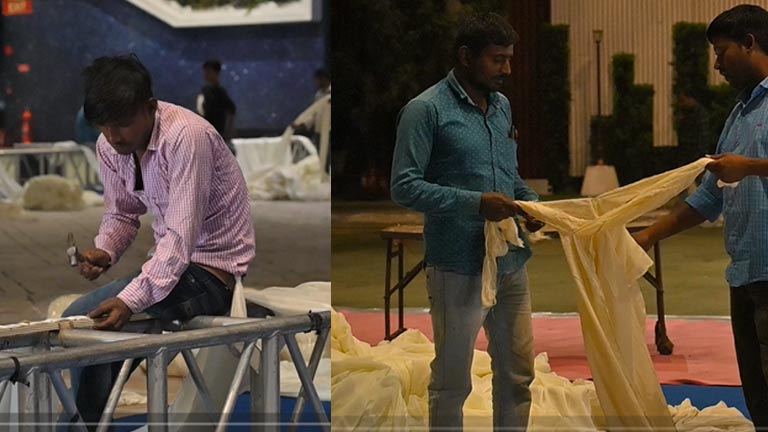 Specify the time frame for venue access on the wedding day and any limitations on setup and deconstruction. It's critical to understand when your vendors may begin setting up the area and when they have to finish. Include this in your timeline for the wedding day to prevent any last-minute rushes or logistical problems.

13. Location Insurance and Liability Insurance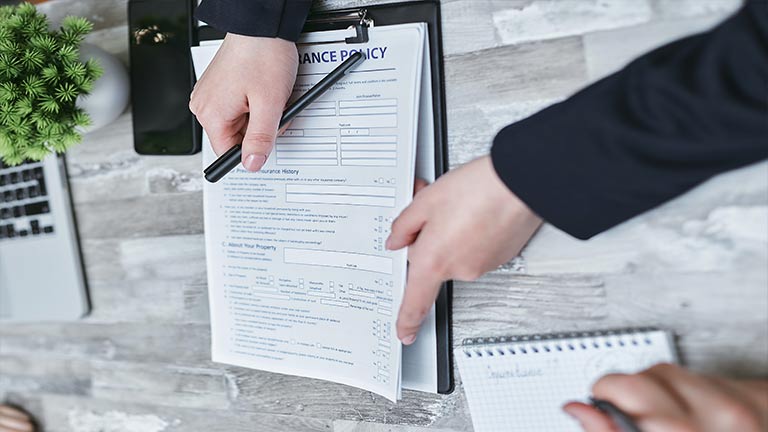 Verify if the location has liability insurance, and find out what it covers. Accidents do occur at large gatherings, and having the right insurance coverage will shield you and your visitors from any unanticipated mishaps.

14. Special Needs and Accessibility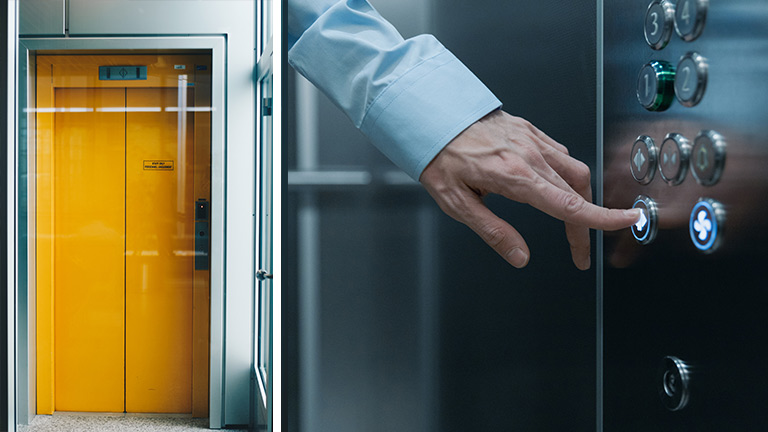 Take into account the venue's accessibility for all of your visitors, especially those who have mobility issues. If the venue has numerous floors, find out if there are lifts, ramps, or other accessible features. In order to make everyone feel at home and welcome, make sure the location can accommodate any unique requirements your guests may have.

15. Facility Upkeep and Cleanliness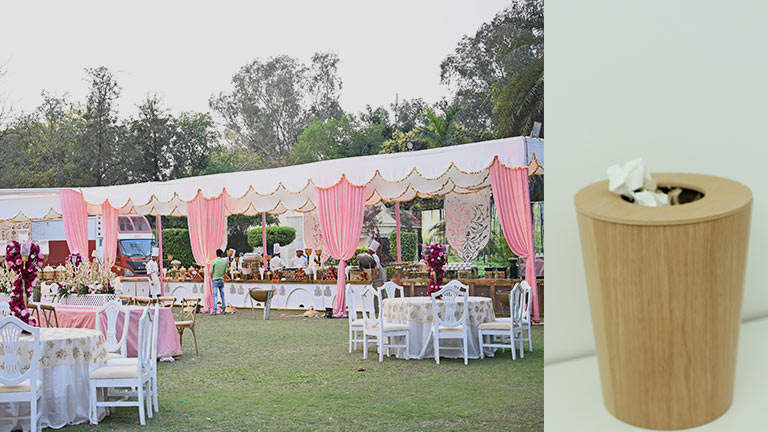 Examine the venue's upkeep and cleanliness while you're there. A venue that is kept up nicely exudes professionalism and care for the little things. Because you'll want a spotless setting for your special day, find out how the venue handles cleaning before and after events.
The points mentioned above will help you get clarity on the venue decision-making process. An appropriate wedding location is an essential first step in organising a remarkable and cherished wedding. Asking the right questions to the assigned wedding venue team will ensure the venue can accommodate your needs and all of your wedding requirements before you sign the contract. It is imperative to thoroughly study the contract, put your requirements forward and understand their regulations. Most wedding venues are well-equipped and highly maintained to ensure that your wedding experience is seamless.