Best Engagement Venues in Delhi
The beginning of every love story is all about the couple getting together. The first celebration to inaugurate a love story is the engagement, that marks the journey of a lifetime. It is one of the pre-wedding functions that is celebrated by everyone and organized with utmost excitement and enthusiasm. Depending on the couple, the event can either be extravagant in a large gathering or peaceful and intimate. All engagement party venues in Delhi offer different kind of amenities, based on the location and what families are looking for.  
Where to find Engagement Banquet Halls in Delhi?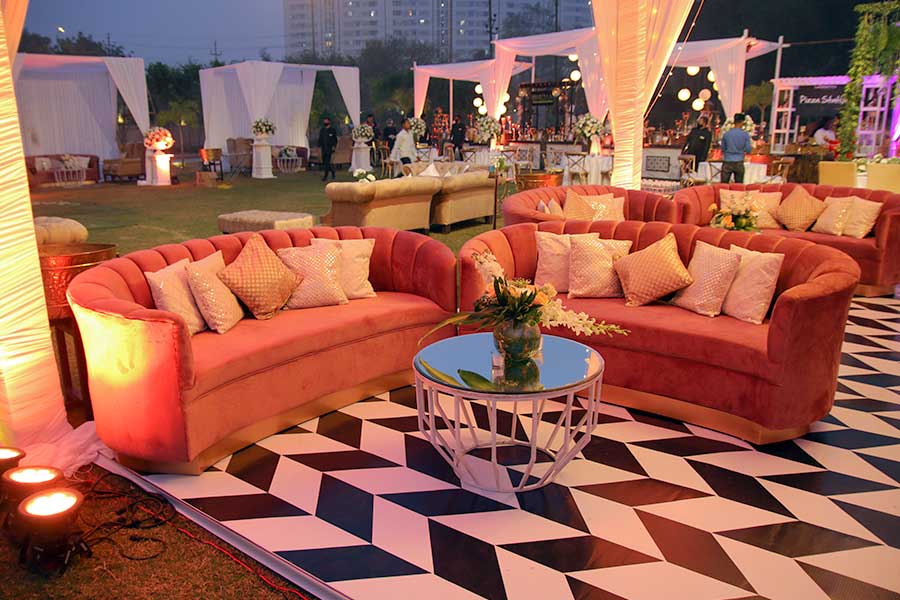 FNP Venues, a unit of Ferns N Petals, is a chain of venues offering the most luxurious venues in Delhi/NCR. These venues offer facilities for you to host a range of gatherings, from birthday parties and corporate events to engagement parties and dreamy weddings.  Along with offering engagement venues in South Delhi, FNP has been a part of many celebrations since 1994, by not just offering venues and spaces but by also organizing weddings for more than 5000 couples. The journey started with wedding décor and wedding planning, and now FNP has a large umbrella under which we handle everything wedding related. From providing you the best of spaces to organizing your dream wedding. 
Looking for Banquet Halls to Celebrate Your Event?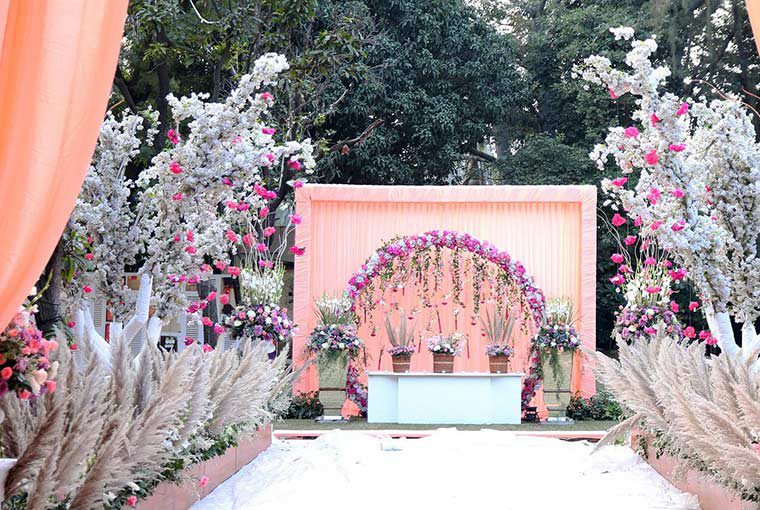 The banquet halls under FNP Venues are designed by a repertoire of national and international designers, who are on our panel to provide us with their best services. All our banquet halls are abreast of the latest trends that are being followed in the wedding industry. We have an in-house team of managers who are here to cater to your precise requirements and offer a smooth journey to the final day of your celebration. All the venues have their special features and they are all designed differently, to match your needs and desires. This is what makes them one of the most popular venues in Delhi/NCR.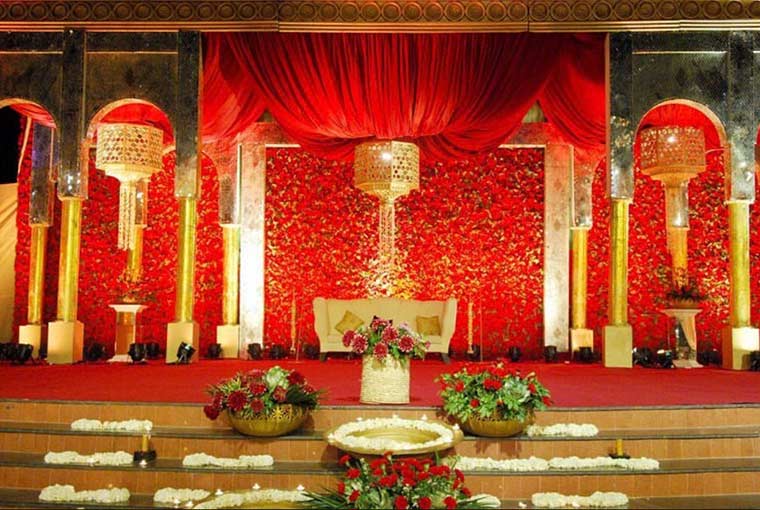 The Ritz
Address: Ambience Golf Drive, NH – 8, behind the leela Hotel, DLF Phase 3, Gurugram, 122002
Phone:  +91-78 278 12345
The Riviera: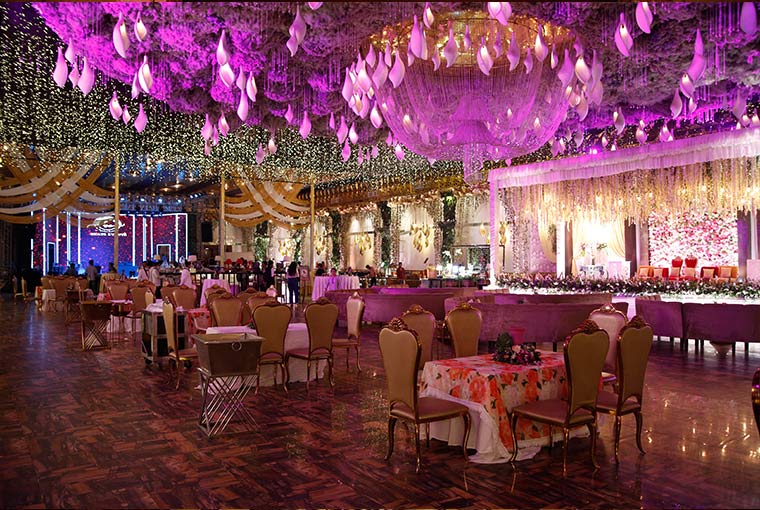 Address: NH – 8, Golf Dr, behind the leela Hotel Ambience, DLF Phase 3, Gurugram, 122002
Phone:   +91-78 278 12345
The Riviera House:-
Address: NH – 8, Golf Dr, behind the leela Hotel Ambience, DLF Phase 3, Gurugram, 122002
Phone:   +91-78 278 12345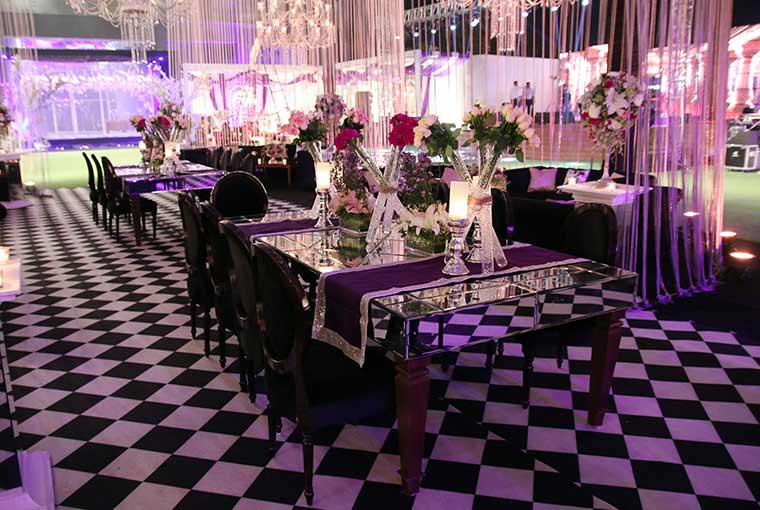 Raga
Address: Rao Matadin Yadav Marg, D Block, Kapas Hera Estate, New Delhi, Delhi 110037
Phone:   +91-78 278 12345
The Kundan
Address: Kapashera Estate Rd, Opp Ashok Country Resort, D Block, Kapas Hera Estate, New Delhi, Delhi 110037
Phone:   +91-78 278 12345

Opulent hotel
Address: 98, Gadaipur Bandh Rd, Chandan Hola, New Delhi, Delhi 110034
Phone:   +91-78 278 12345
Udman Hotels
Address: Shiv Murthi Complex, National Highway 8 Adjacent, Mahipalpur, New Delhi, Delhi 110037
Phone:   +91-78 278 12345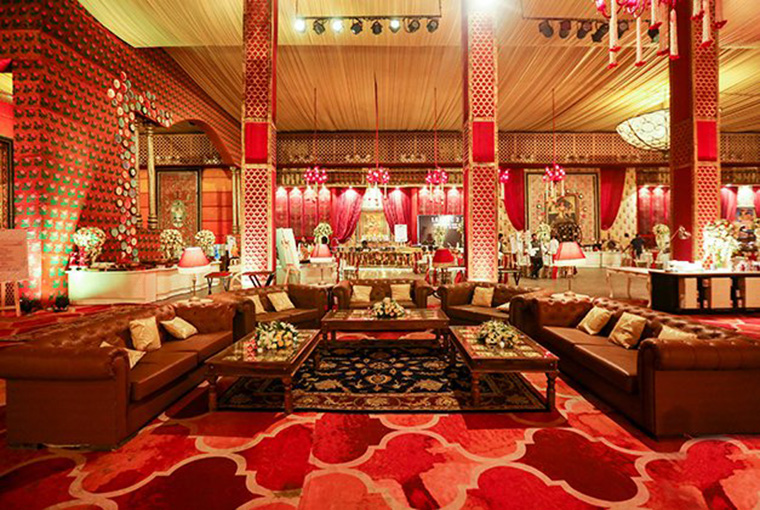 Wedding Lawns for your Celebrations
Shagun Farms
Address: Band Road,Near Radhye, Mohan drive, Jonapur,Chattarpur , Mehrauli, New Delhi, Delhi 110047
Phone:   +91-78 278 12345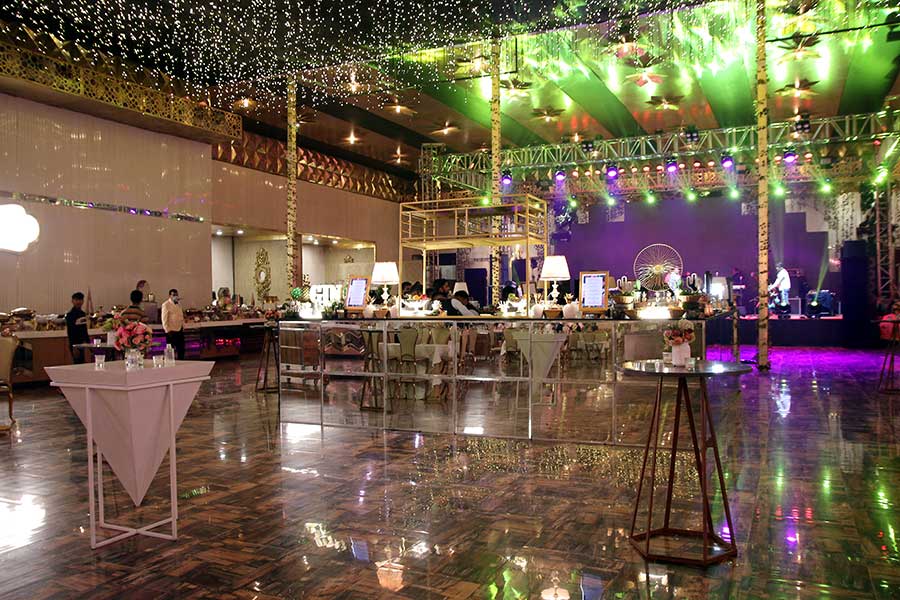 Chattarpur Central:-
Address: A-35, Chattarpur, Satbari, Main Chhatarpur Rd, Chhatarpur, New Delhi, Delhi 110074
Phone:   +91-78 278 12345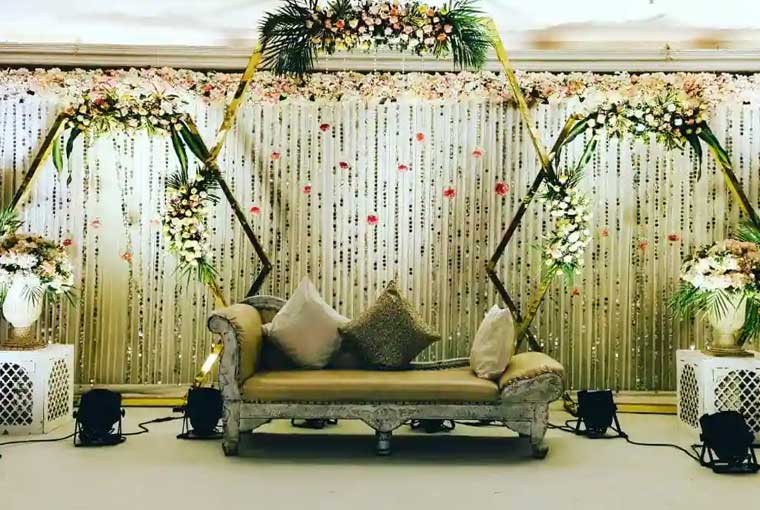 Pavilion
Address: Block C, Chhatarpur Extension, Chhatarpur, delhi, Delhi 110074
Phone:   +91-78 278 12345