How to Choose the Perfect Luxury Wedding Venue: A Guide to book Udman Hotel Greater Noida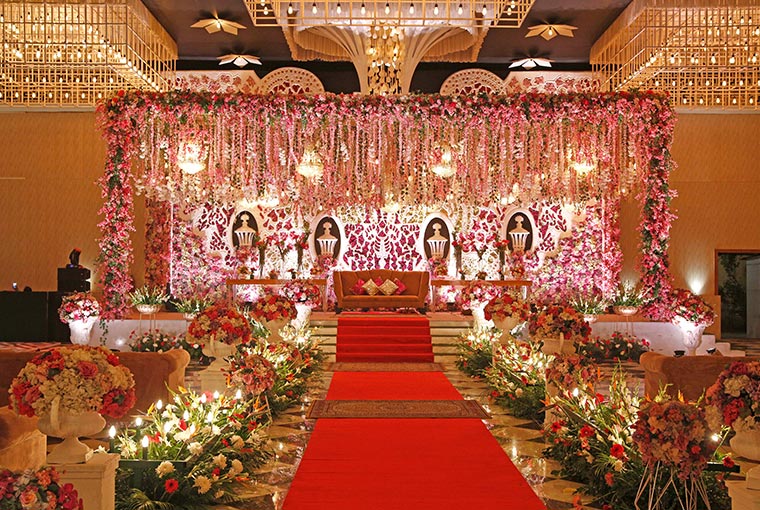 Getting married at a beautiful location is something everyone dreams of! The perfect place sets the right vibe for the celebration therefore, it is really important to book your venue carefully! For couples who want to throw a luxurious bash for their wedding celebration, things get a little tricky while booking their wedding venue! They have to keep in mind a lot of factors in their mind while hunting for the right space for their celebration. The list of important factors includes location, venue area, capacity, parking space, availability of rooms and so on… So, if you are also looking for something here's a little help from us…
We totally understand that booking a luxury wedding venue can be a bit more complex than booking a regular wedding venue. Couples looking for such venues always have concerns before spending on a luxurious venue for their wedding. To do it right we are here with some steps you can take to book a luxury wedding venue:
Beginning with, determining your budget
Luxury wedding venues can be expensive, so it's important to determine your budget before you start looking for venues. Knowing your budget will help you narrow down your options and focus on venues that are within your price range.
Research potential venues
Use online resources, wedding blogs, and magazines to research potential luxury wedding venues. Look for venues that fit your style, location, and budget.
Contact the venue
Once you've identified a few potential venues, reach out to them to inquire about availability, pricing, and any other important details. Ask if they have any upcoming open houses or tours that you can attend.
Schedule a site visit
If the venue is available and within your budget, schedule a site visit. This will give you a chance to see the venue in person, meet with the staff, and ask any additional questions you may have.
Review the contract
If you're interested in booking the venue, review the contract carefully before signing. Make sure you understand all of the terms and conditions, including payment schedules, cancellation policies, and any restrictions or rules.
Book the venue
Once you're ready to book the venue, provide the necessary deposit and sign the contract. This will officially reserve the venue for your wedding day.
Remember that luxury wedding venues often book up far in advance, so it's essential to start your search early and be flexible with your wedding date if possible. Good luck!
To make this task easy for you, we have also come up with a suggestion for a very good luxury option for your big fat Indian Wedding in Delhi NCR. You can turn your dream wedding into a reality at Udman, Greater Noida which is no less than a luxury setting for your dream wedding. It is a stunning hotel property designed especially for residential as well as destination weddings.