A Bucket List of Must take photos on your wedding!
Dear Bride-to-be,
You must be wondering what could be a bucket list for wedding photos! Well, here is the whole thing. The wedding madness takes over everyone and people forget to take the perfect shots of their special moments in their wedding. That is why, we suggest you to list certain things you want to be photographed before hand to capture the moments important to you. Here is a little help from our side to create your own list:
1. While getting ready
This list can include loads of shots of the getting ready for the big day. You can have your getting ready shot of doing hair and makeup, or when the dupatta is first placed on your head or even while your bridesmaids helping you adjust your lehenga/ dress.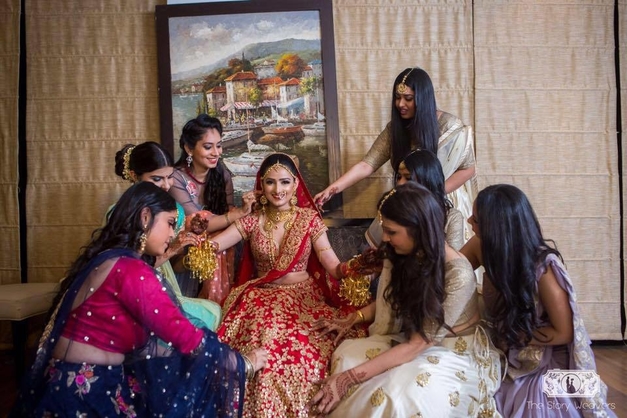 PC: The Story Weavers
2. Before stepping out
You can get your solo shots done as well as with your parents sharing a special moment. You can also tell your photographer to take a shot with your bridesmaids.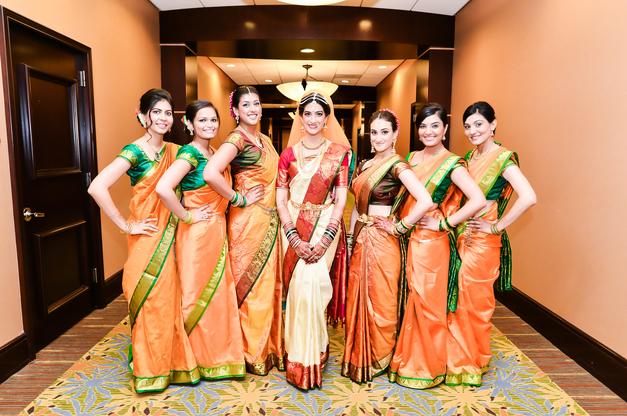 PC: Shaadishop
3. Most Special moments
It's your wedding therefore you want to keepsake all the special moments of your wedding. You can add the below mentioned moments in your list:
• A shot of your groom's face when he first sees you as a bride
• A shot of your mom and dad when they first see you as a bride
• Shot of your entrance
• A shot of your groom reaching out his hand to help you get on the stage
• The Jaimala shot
• A shot of your dad hugging you during the vidai
There can be many which you think are worthy of being captured which can be added in the list.

PC: Rahul-De-Cunha-Photographer
4. Quirky couple pictures
They are totally must have. You should do something on the side for your perfect portrait with the love of your life. Presently, the couples have started adding a little crazy twist to their pictures. You can do it the way you like, either by going crazy with petals or holding sparklers. You can even add funky props while getting clicked.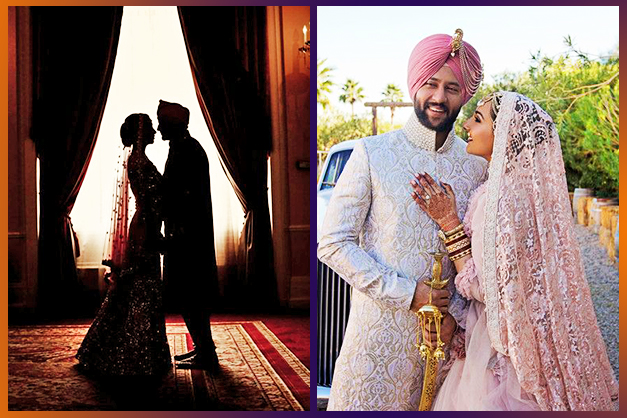 PC: Pinterest   
Quick Tip: This is just a small guide and you would want your photographer to be creative, shoot what he wants to and ultimately TRUST him to give you the best shots without handing over a list to him.
Read Also This Blog : Unique Jaimala designs that took our breath away!