Unique Jaimala designs that took our breath away!
As this year is going end soon, there were many wedding goals given to us by various celebrities. Their attires, décor as well as the reception parties made us fall in love with them. The year 2018 was showered with so many celebrity weddings starting from Neha Dhupia to #deepveer, #nickyanka and #AmbaniWedding that gave us loads of inspiration.
Unique Jaimala Designs
We always try to give you the best inspiration for the coming wedding season. This time we are very much in awe of the Jaimalas worn at celebrity weddings as well as by the other couples. Gone are the days, only Jaimala made out with red roses at the weddings but now people are inclined toward trying different colours as well as flowers. Nowadays there are so many options available in the market in a different colour, size, height, flower, design, and what knot… People are even going paper origami and beaded garlands which are very much unique…
We handpicked some designs that caught our attention… so here are our favourite Jaimalas for you!
Starting with the celebrities…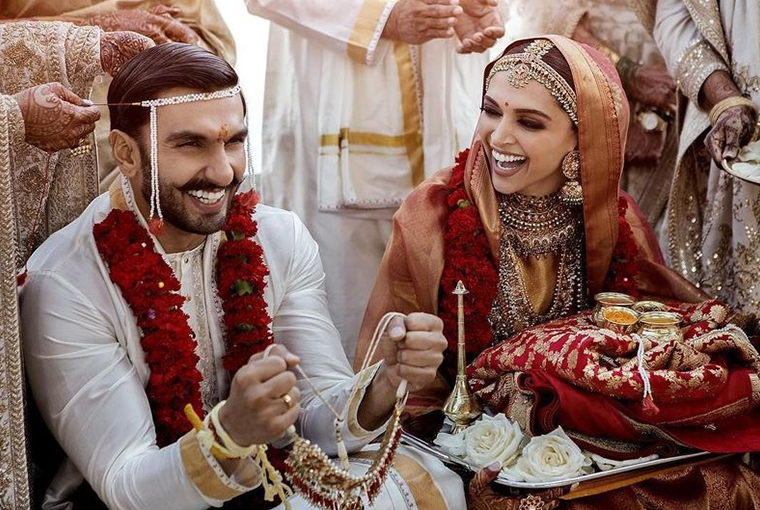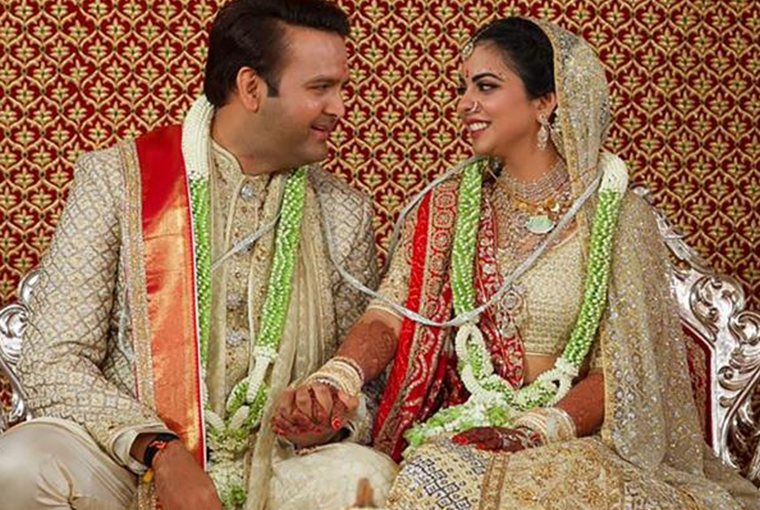 We really loved the red floral jaimala donned by Ranveer and Deepika… Next, the green and white jaimala at Isha Ambani's wedding was quite unique. The green and white colour mogra jaimala were very much unique…
Here are some other jaimala designs that gave us inspiring ideas…
Pink lotuses' jaimalas are just way too pretty…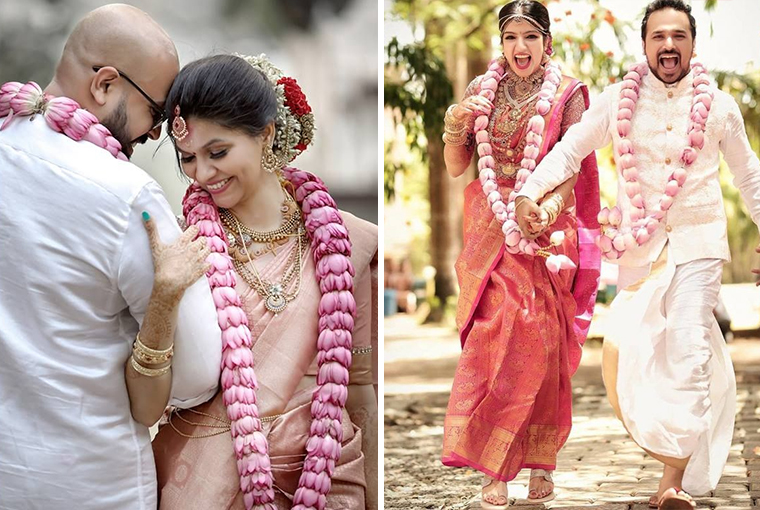 You can also go green with these…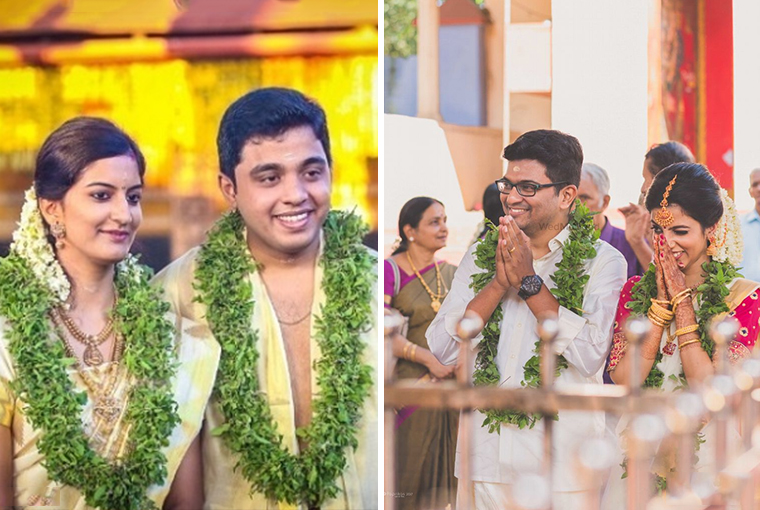 Just have a look at these jaimalas made out of gorgeous roses…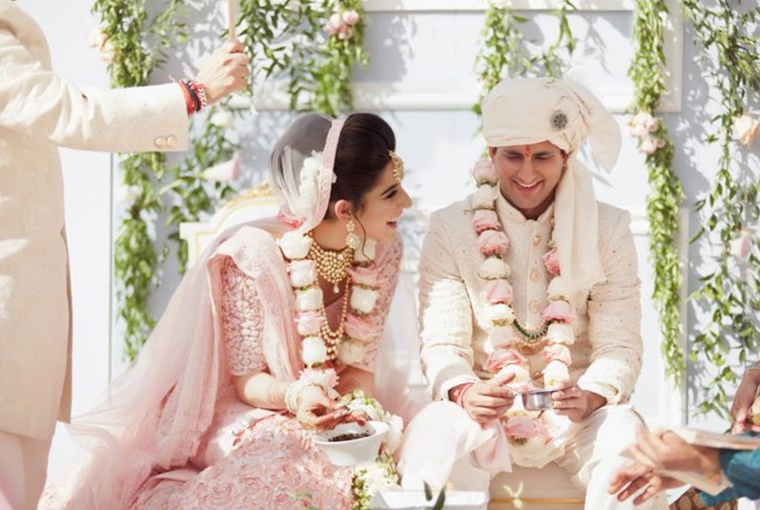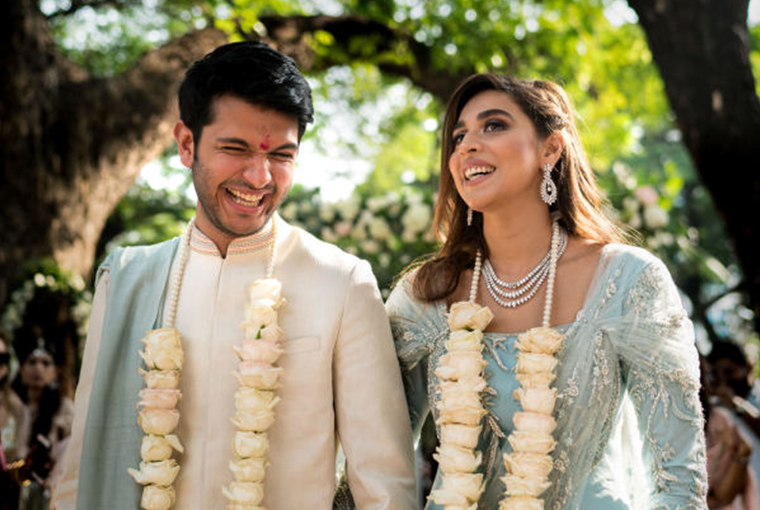 How about these unique studded as well as other floral designs?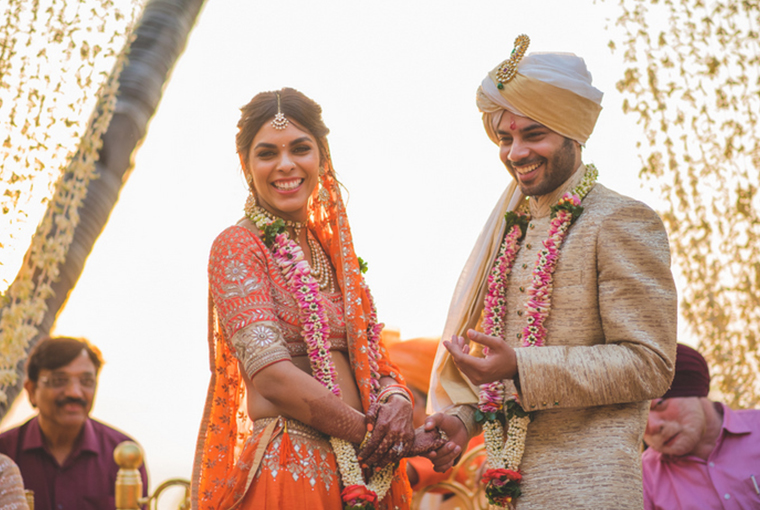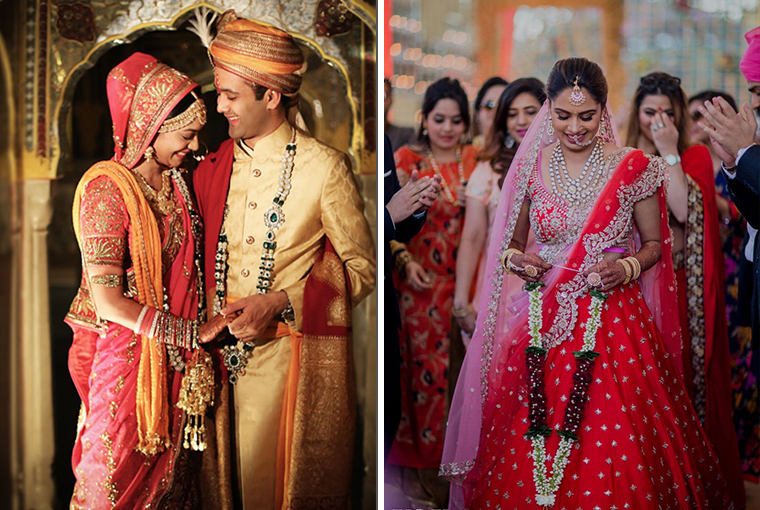 These are the ones that caught our attention… Tell us which ones do you like and would love to wear on your D-Day!
Exchanging varmalas is one of the most important rituals of a traditional Indian wedding and you have to wear them all the time during the ceremony. Thus, they have to be comfortable and also have to look fresh the whole time.  Plus, they will be the key highlight of the couple's whole look after their wedding outfits. As there are so many options mentioned-above which makes it a little difficult to choose the perfect one! But, you don't fret, here are some tips to find the right varmala for the wedding.
Consider the season of the wedding. We know some flowers are evergreen, but there are some too that are not available all the time. Just consult the florist about the perfect flowers available at that time of the season
Colour-coordinate with your outfits. You can match them with the colour of the embroidery on your outfits to make them look all perfect with your wedding look
Go for colours that complement your wedding décor. If the colour of your wedding theme is bold then you can use such coloured garlands
Keep its design in mind. We all know minimalist and subtle designs are in and you can follow the same while choosing the right one for you
Or, else just go for your favourite flowers or design!
Also read: Why do Indian brides wear Red?