#ComingBackStronger: FNP Gardens takes strict disinfecting measures to deal with CORONAVIRUS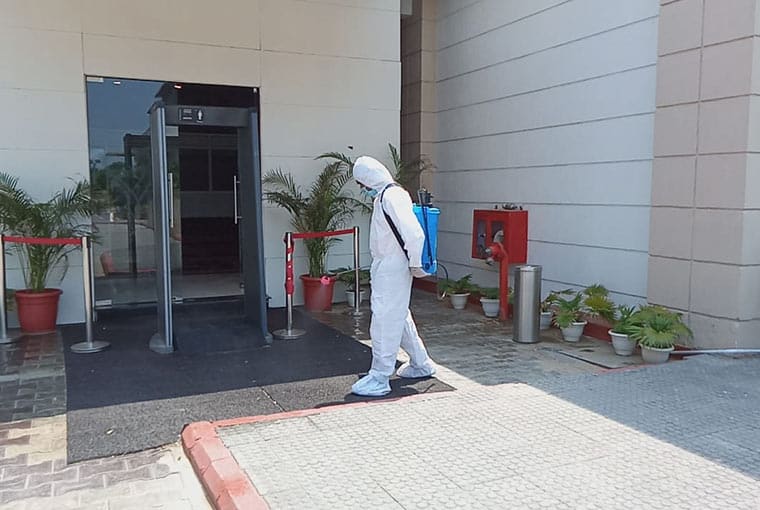 FNP Gardens has always been serving with the best of service to make your celebrations the most memorable time of your lifetime. Being the only chain with 11 wedding venues in Delhi NCR, we host more than 500 weddings in a year. To make these celebrations a hit we made all our venues well-equipped with all the necessary and luxurious facilities. As things have gotten a bit topsy-turvy because of the COVID-19 pandemic, we have to put a halt at all the social gatherings for everyone's safety.
The whole FNP Gardens' team is working upon the new wedding season that will come back as soon as this lockdown gets over. As per the government regulations we had to keep all our venues closed but that is not stopping us to make our spaces all ready for the next wedding season.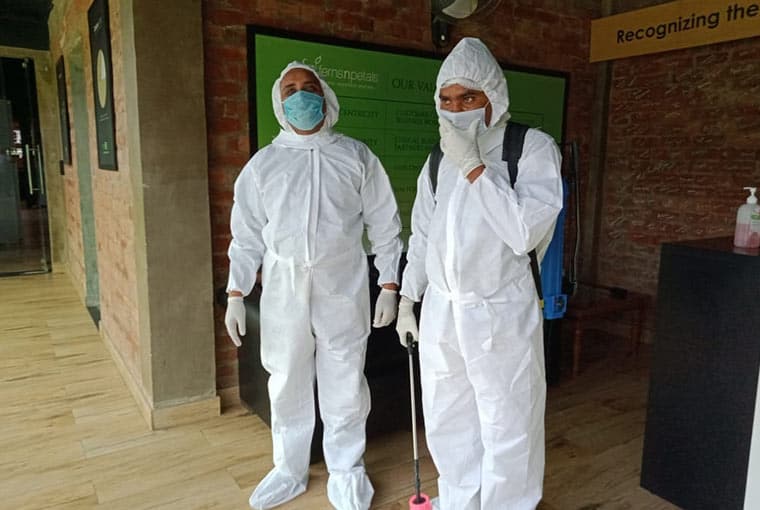 In the wake of the rising number of Coronavirus cases across the country, we are taking several important measures to prevent the spread of the COVID-19 virus infection at our head office as well as all the venues. Not only this, but we are also taking all the major precautions and all the areas at our locations have been sensitized to follow the directives for the safety of our staff as well as clients.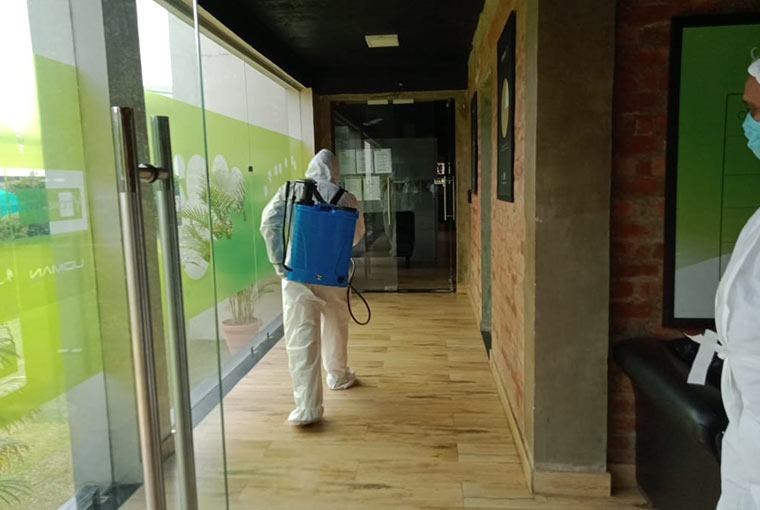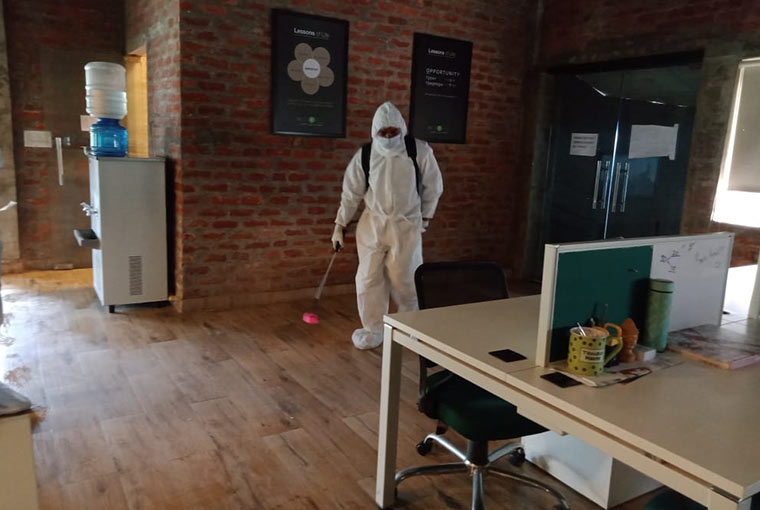 All the seating areas, furniture, and interiors of all the working desks have been thoroughly sanitized and cleaned to maintaining hygienic working conditions for all the staff members to working at FNP Gardens. A whole team of professionals carried out this sanitization drive for high contact surfaces for everyone's safety.
All these measures are taken in accordance with all the necessary steps to be taken to offer a healthy environment for everyone visiting all the FNP Gardens' venues or the head office.
We are all in this together… and we can all fight with this pandemic and maintain safety in the best way. This was our initiative for a better tomorrow…
visit Also :-