FNP Venues presents a creative way to invite your guests on your wedding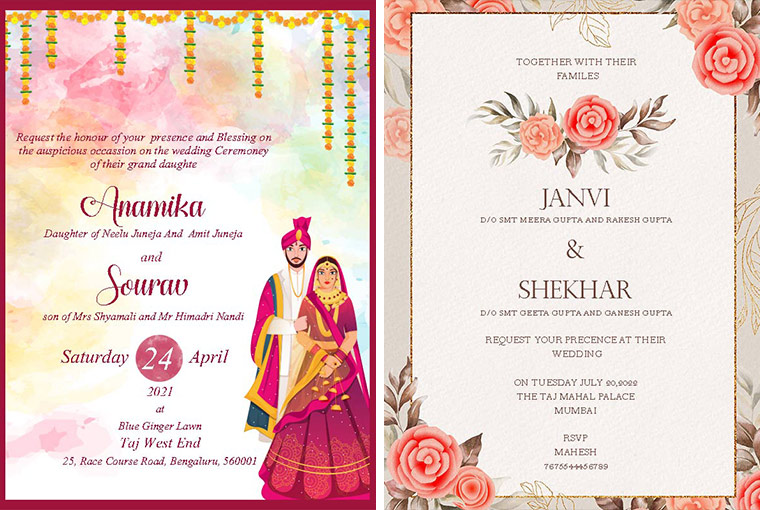 With everything evolving in the wedding industry, wedding invites also have a new face now. As the digital age is raging upon us, the latest trend in wedding cards is sending e-invites which are now also known as evites! Be it an intimate ceremony because of the pandemic or a big fat Indian wedding, e-vites are the new way to invite your guests to your big day. As now everyone has access to WhatsApp, it has now emerged as the easiest, most practical way to send your invites to the guests. There are so many cool designs available online but what if we told you that now you can even design them easily on your own, beautifully too, just on your phone with minimum effort?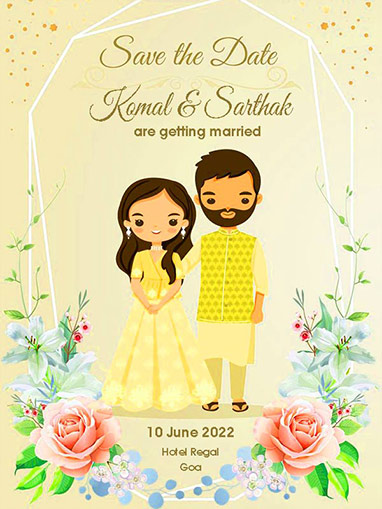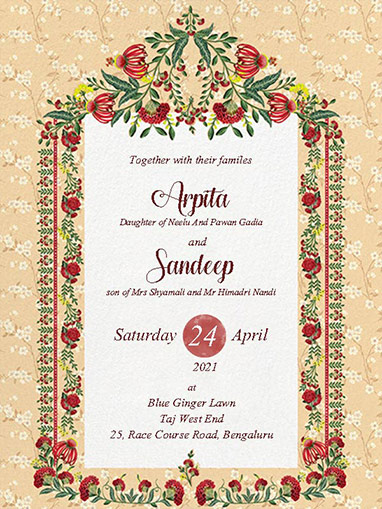 You can even make your wedding invites online in the form of a video too! FNP Venues will help you find a lot of wedding invitation templates online for you to choose from. Super easy to create. You can customise them in whichever way you want and could reach all your guests with just a click. Also for relatives and friends staying in other cities, evites is always the best option!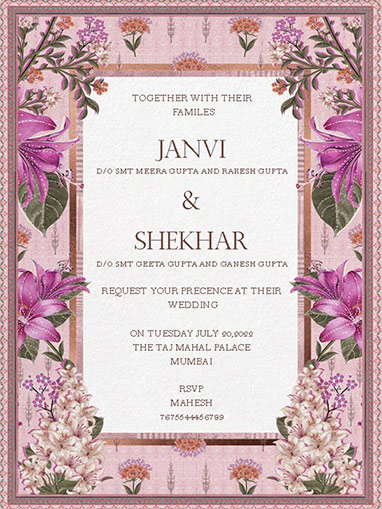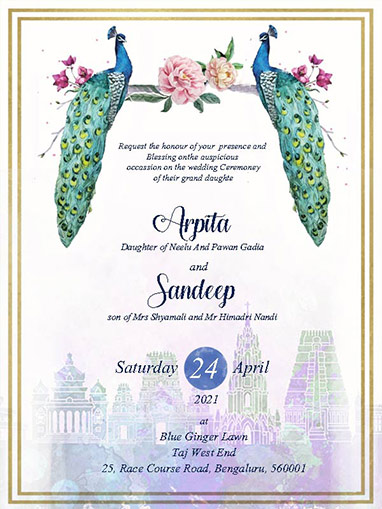 How to make digital invites online?
You can make an evites using the multiple templates on FNP Venue's online wedding card maker. Just visit www.fnpvenues.com and find a diverse range of templates for Save The Date and wedding cards to choose from.
Here's how to create digital wedding invitations on FNP Venues' Website
Just follow these easy peasy steps to create your own wedding evite:
Simply log in to the FNP Venues website
Click on the newly launched e-invites tab
From there you can choose your fav template
Click on the content to customize this card and get going
After seeing the preview click on save
Just enter your name and contact number
Click on submit
Then click on download and get going!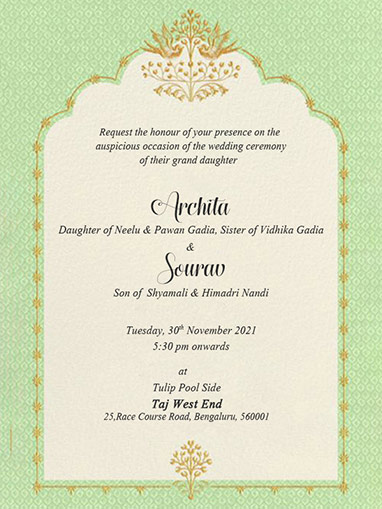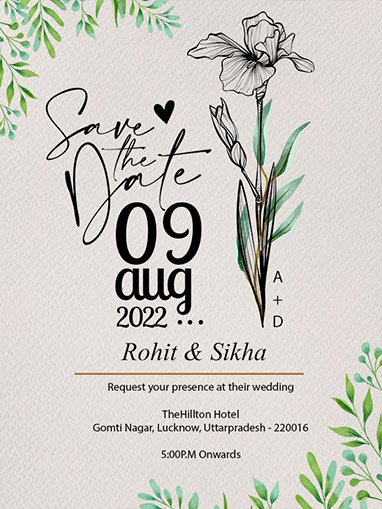 The best part of this feature offered by FNP Venues is that you can make and send e-cards for free. Since making a digital card is of no cost using our website, sending them to your loved ones is super easy. In fact, after creating them, sending them using WhatsApp or email is free, and just a click away! invite wedding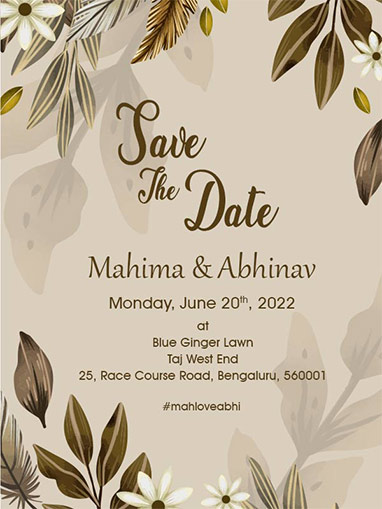 We hope this will help you make the invite in the easiest way possible and even send them in no time! invite wedding