#FNPPredictions: Top Wedding Colours for the year 2021!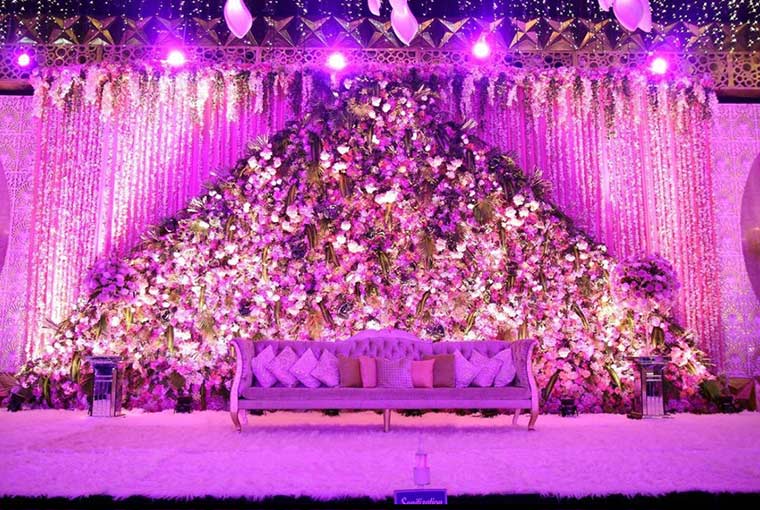 Wedding décor plays a major role in setting the right mood for the celebration. The themes and colours make them even more special and beautiful. If you recently got engaged, then you must start looking for trending themes and colours for your functions as even your outfits should also be in sync with the colour theme of your wedding. As we are slowly entering into the After-COVID era and things are getting back to normal we are predicting the year 2021 to be all about beautiful colour palettes in the weddings. We may look at some stunning hues that will bring back the era of mesmerising weddings.
Being the players in the wedding industry for 25 years, we are predicting green, lilacs, blues, peach and pinks to be the key colours of the year 2021. Such colours will be in their washed-out form which will give a softer as well as sophisticated feel to the celebrations.
Even the clients are asking for softer hues as now they are inclined towards the intimate wedding and such shades are all mood-boosting that will make their events look all pretty. So, read below and find out what hues are we talking about and how they can be used at your own wedding…
Lighter shades of Blue
Blue is one of the classic hues for weddings. It is noted as one of the staple colours for Indian weddings. But people are not switching to lighter hues and getting away from darker hues such as navy and sapphire. The shades of 2021 can include shades such as periwinkle, powder blue, cornflower, and French blue. Trust us, these shades of light blue can be easily included in the wedding palette. They not only look elegant but can add a whimsical touch if used in contrast with pastel shades. It can be used in drapes, table cloths and there are even flowers available anemones, hydrangeas, sweet peas, forget-me-nots, delphinium, and scabiosa that can add the right feel to the décor.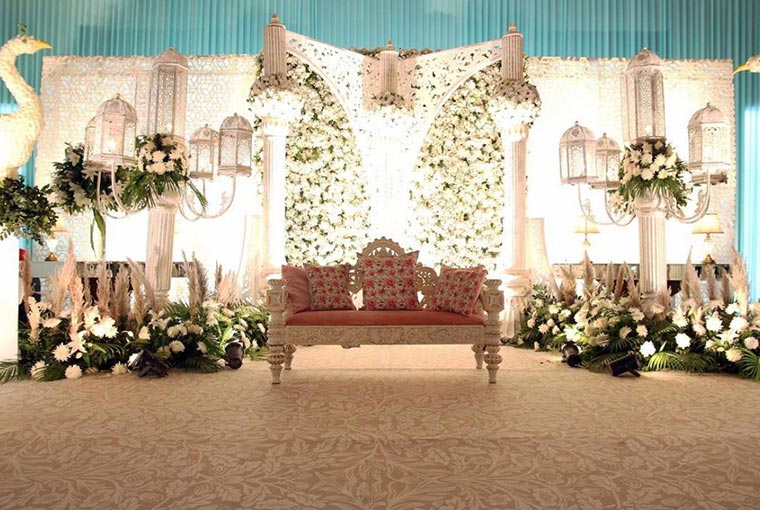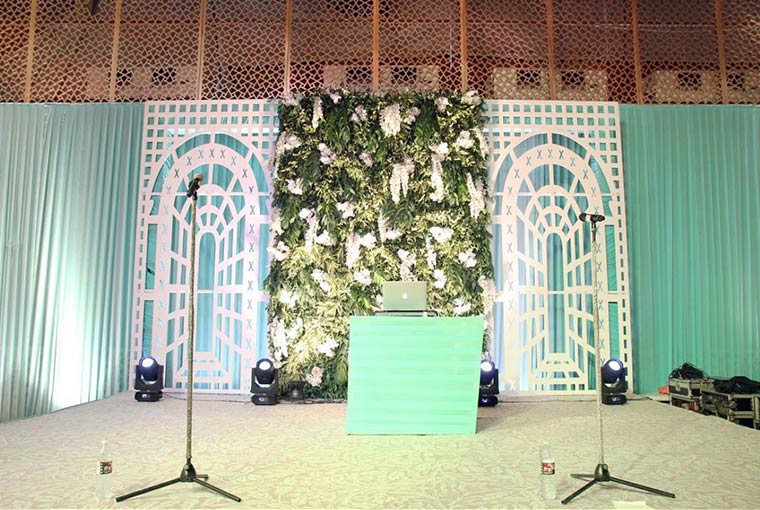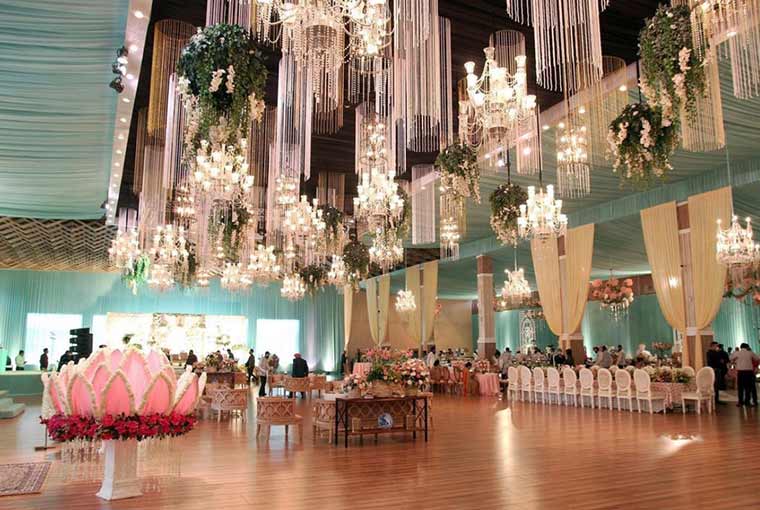 Go Green
The year 2021 could be the year of green colour in Indian Weddings. It will not only be used as the actual greenery but you will be able to spot green colour palettes that will make it a primary colour as well. Also, as people are getting inclined towards green wedding so it may be the popular colour of this year. You would be spotting all shades of greens such as olive, pistachio, avocado, and matcha that will give a vibrant look to your aesthetic. Green is that kind of shade that can add a pop of colour to the event. Also, green outfits are trending so much in Indian Fashion Industry when it comes to weddings. A nice photo booth with green background would be a part of many Indian wedding functions such as engagement, mehendi or even cocktail.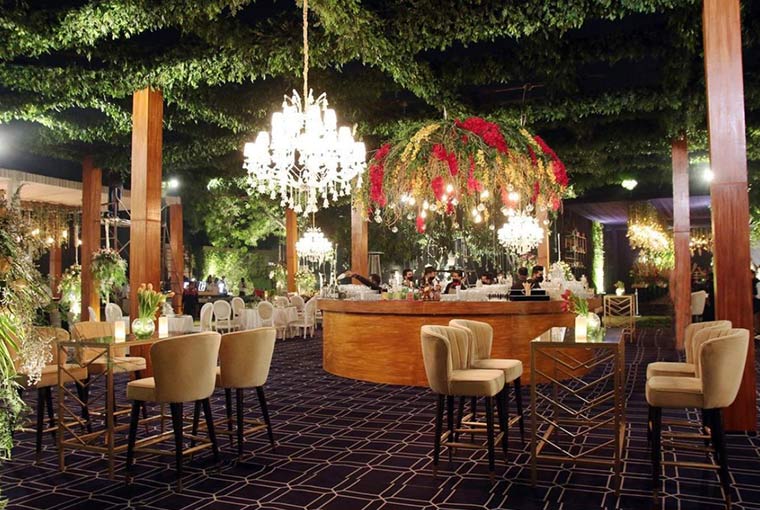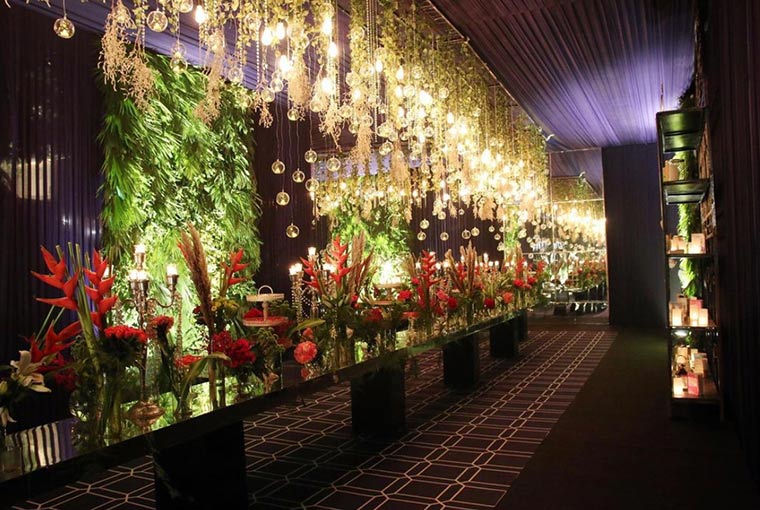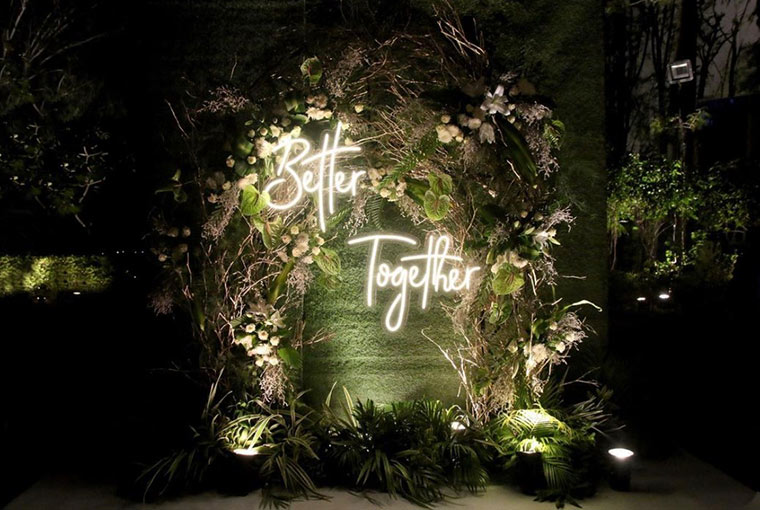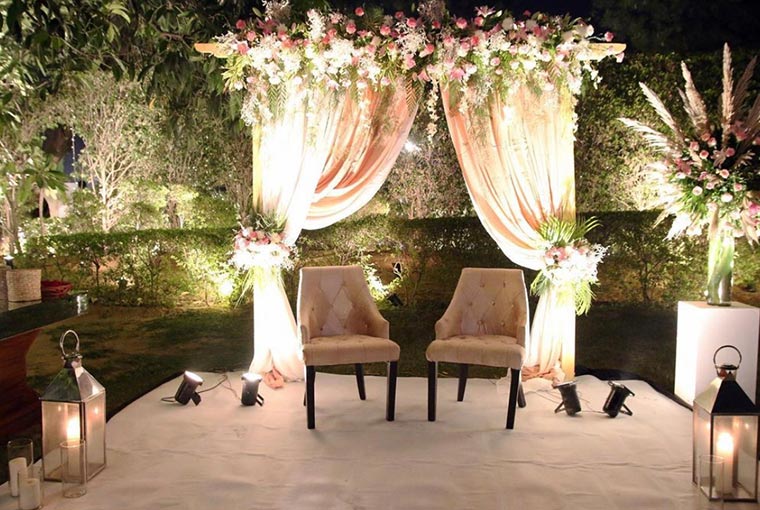 Pop of Pinks
In the past Indian weddings were all about bright colours for décor as well as couple's outfits and these darker shades used to include colours like red, maroon, gold, orange and so on. But now these shades are all passé, it has become all about subtle shades and amongst them, shades of pink have acclaimed great popularity. The lighter shades of pink could become the talk of the town in the year 2021. It is not only a soothing shade but it also adds a whimsical touch to the day weddings. Pink colour flowers and drapes will surely make all the events look like fairy tale settings.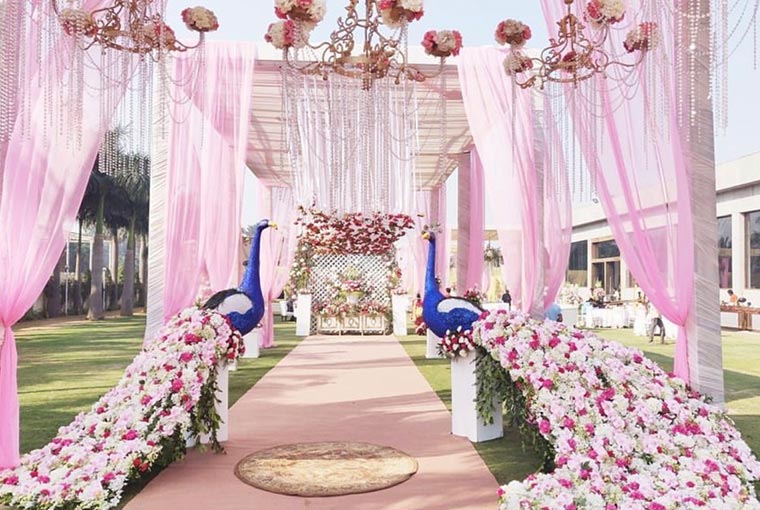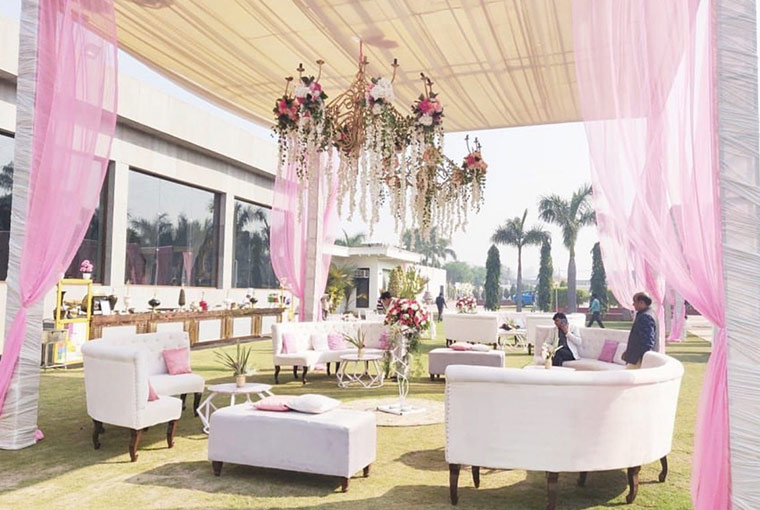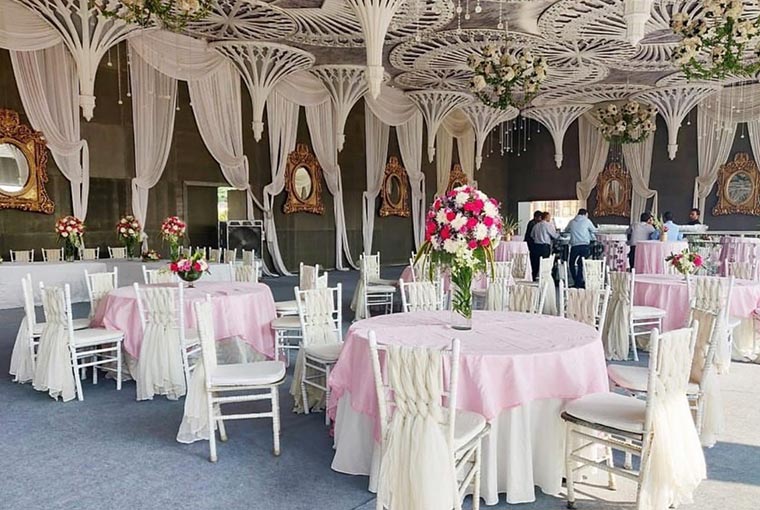 Lavender or Lilac
All the girls are falling in love with shades of purple especially with the pale hues of it. These could be the wedding colours of 2021. The shades include lilac as well as lavender that are not only soothing but look really pretty when done right at the wedding events. Such shades are also being used alongside colours like pale yellow, bubble gum pink and mint green that adds a pastel rainbow effect making it a completely whimsical and fun setting for the celebrations. As lilac and lavender are also flowers which makes it easy to incorporate in the weddings through bouquets, centrepieces or other arrangements. The most beautiful thing could be the drapes in the same colour that will surely make your guests fall in love with the décor.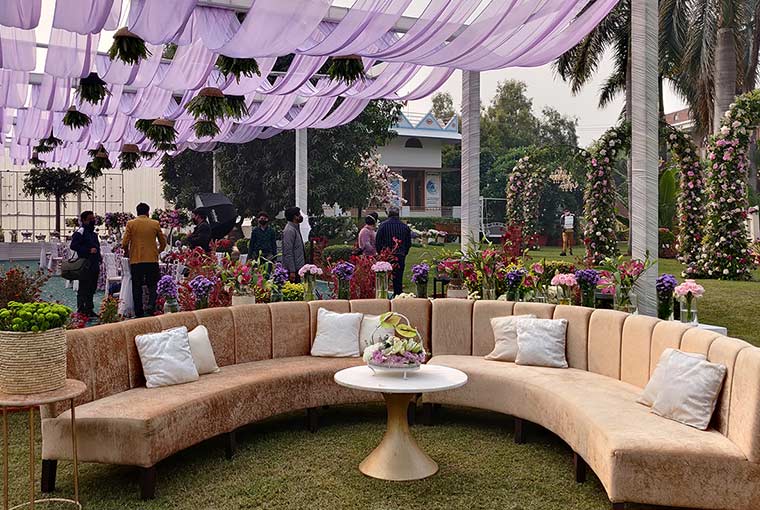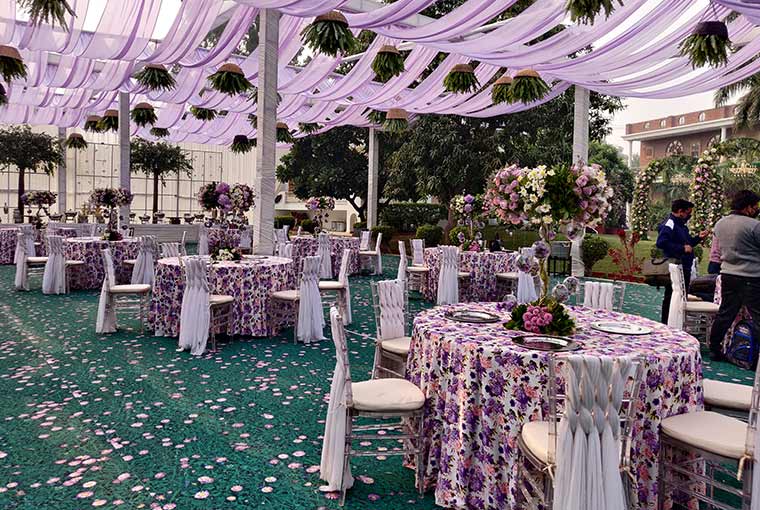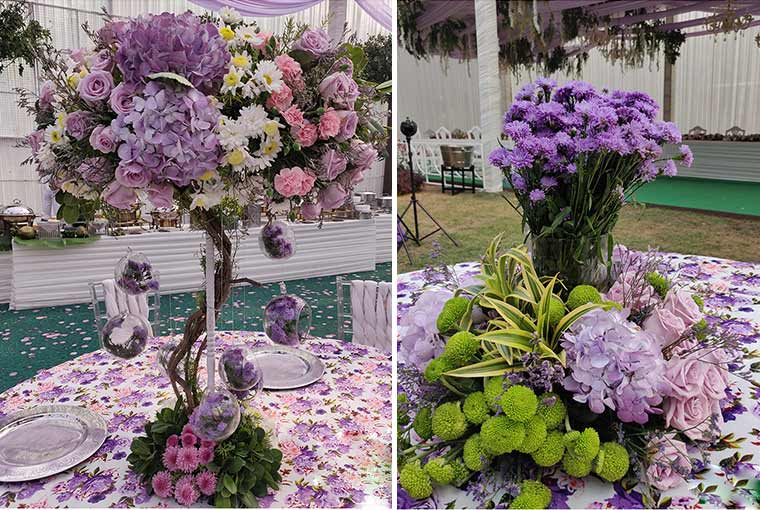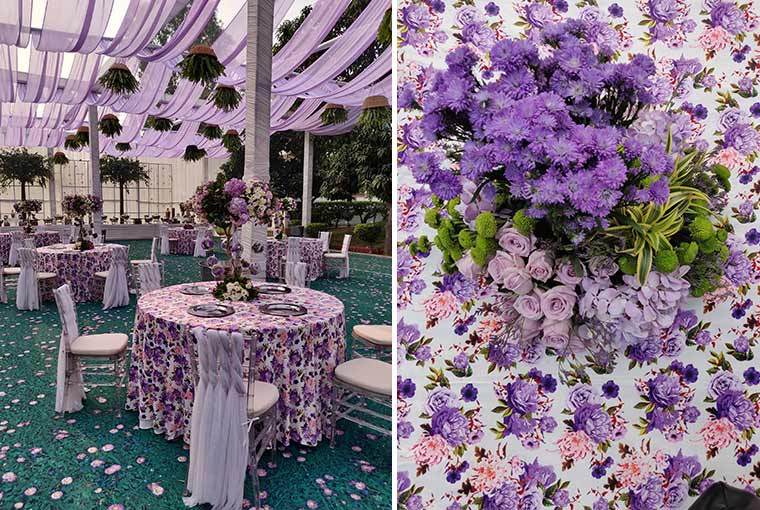 Peach or Papaya Orange
These are amongst the newest hues and they look like the updated and punchier version of coral. It's slightly darker than the pastel counterparts but not as bold as tangerine orange or rust, that makes it easier to be used in the wedding décor. These colour can be incorporated in a traditional setup as well as some Bohemian theme as well. There are flowers also available in the same shades that will surely make your venue a beautiful setting for the wedding.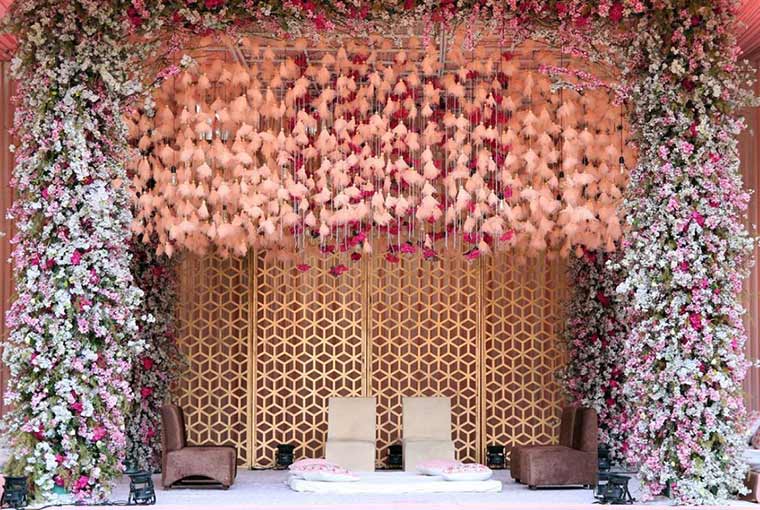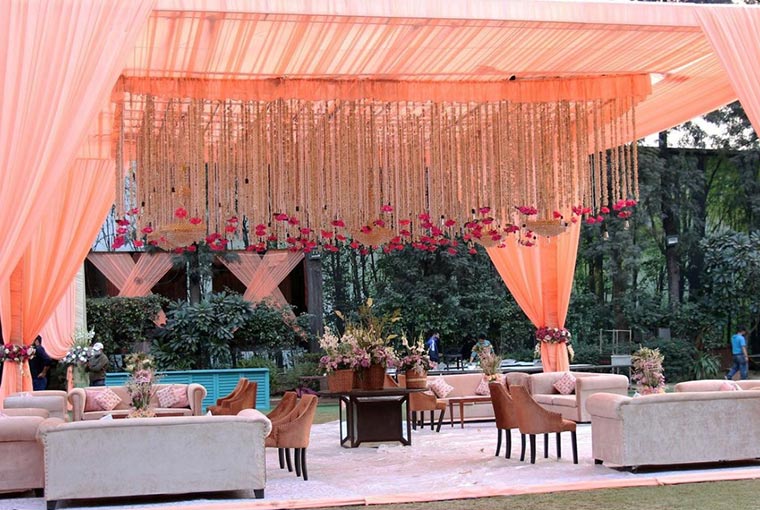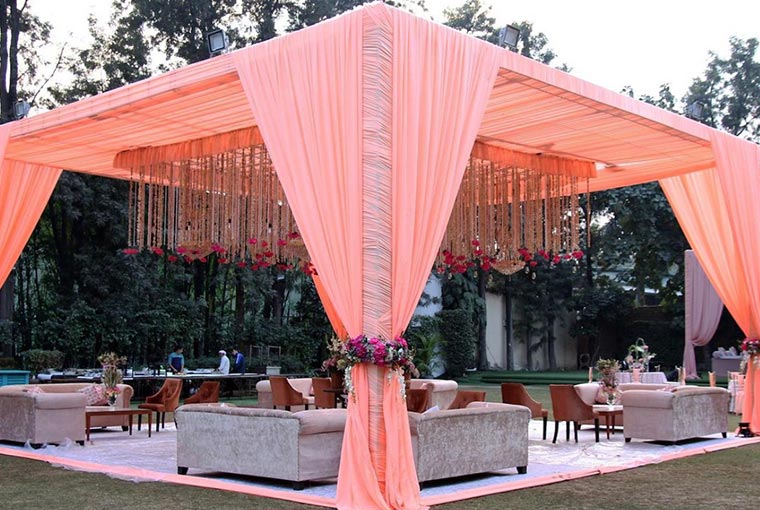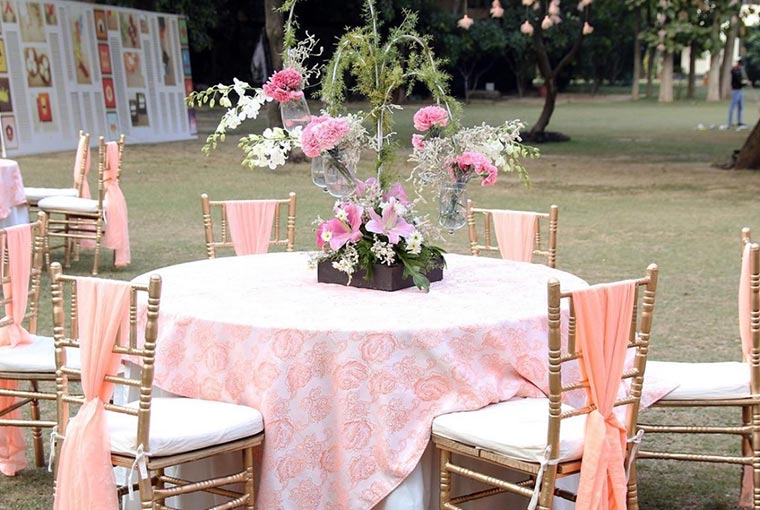 So what colour will you choose for your 2021 wedding? Do tell us in the comments below…