How to Create a Customized Wedding Menu for Your Luxury Celebration
An unforgettable eating experience is essential for a wedding because it is a once-in-a-lifetime occasion. Food plays a major part in Indian wedding celebrations, which are lavish affairs. Create a personalised wedding menu that represents your particular tastes, preferences, and cultural background to make your luxury Indian wedding celebration even more unforgettable. This blog will walk you through the process of designing an extravagant wedding meal that integrates the newest styles and concepts from Indian cuisine.
1. Understanding the Importance of Wedding Cuisine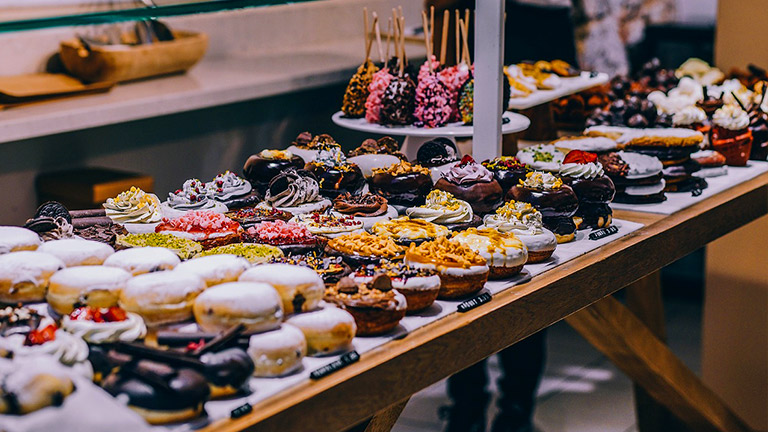 In Indian weddings, wedding cuisine has a great significance that goes beyond just satisfying hunger. It reflects the couple's cultural heritage, local customs, and familial traditions. As each Indian area has its own distinctive flavours and specialities, the menu list for wedding meals varies. From the aromatic biryanis of Hyderabad to the hearty curries of Punjab, every food tells a tale and represents abundance, wealth and joy. The wedding food not only serves the needs of the guests but also displays the hospitality and culinary prowess of the family. It's a way to respect the couple's heritage and provide everyone with a special experience with unique wedding menu ideas.
2. Getting Menu Ideas for Your Wedding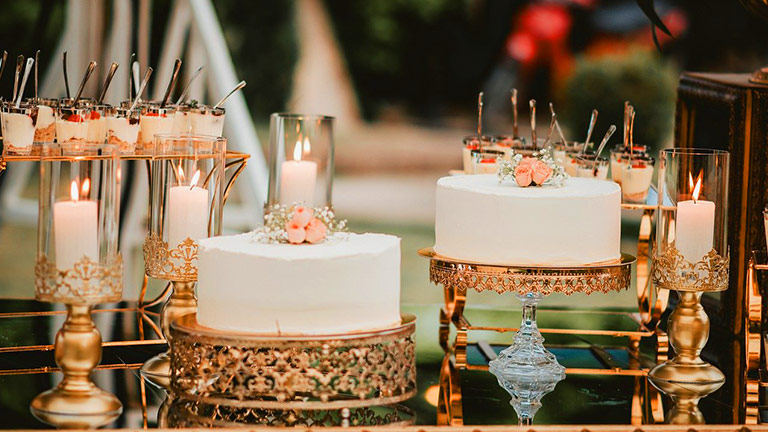 To make a customised marriage food menu list genuinely remarkable, it is necessary to draw inspiration from a variety of sources. Start by perusing wedding magazines, websites, blogs, and social media channels that showcase the most recent developments in Indian food. Look for presentations that are aesthetically attractive, cutting-edge fusion concepts, and distinctive flavour combinations. Work with seasoned chefs, trustworthy Indian cuisine caterers, and knowledgeable wedding coordinators. Their knowledge may offer insightful advice to assist you in developing a menu that reflects your vision and surpasses the expectations of your customers. Keep up with the newest trends in Indian wedding cuisine, such as interactive food stations, molecular gastronomy, and farm-to-table ideas.
3. Including Local and Traditional Delights

India has a diverse range of culinary customs, so including regional specialities in your wedding buffet is a great way to pay tribute to your heritage. Consider your individual experiences and relationships with your extended family while selecting food. Another latest Indian wedding food menu idea is that by presenting these regional specialities, you can pay homage to your roots while also introducing your visitors to India's delectable food.
4. Including a Modern Twist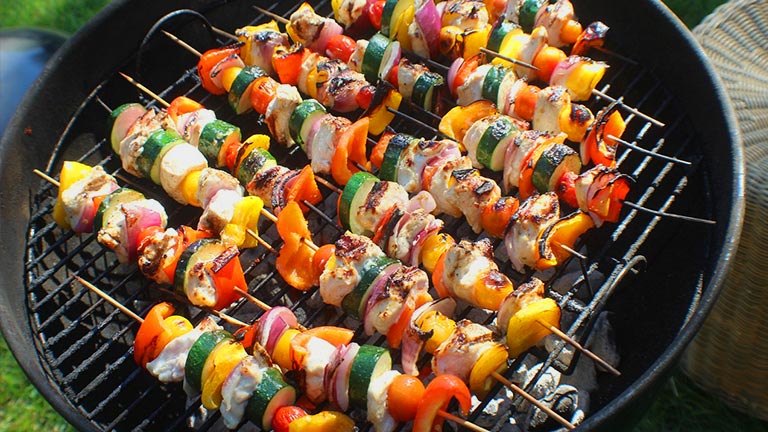 While it's crucial to uphold tradition, giving your wedding meal a modern touch may improve the dining experience and create a lasting impression on your guests. Fusion cuisine, which combines regional Indian flavours with those from other countries, should be included. For instance, you may serve Tandoori Shrimp Skewers, Masala Tacos, or Butter Chicken Pizza. This contemporary take on traditional Indian cuisine will wow your guests with surprising flavours and captivating displays. A live dosa counter or a chaat bar are examples of interactive food stations that may be used to increase excitement and involvement. Incorporating current presentation and plating techniques may also improve the aesthetic attractiveness of your wedding food.
5. Taking Into Account Various Dietary Preferences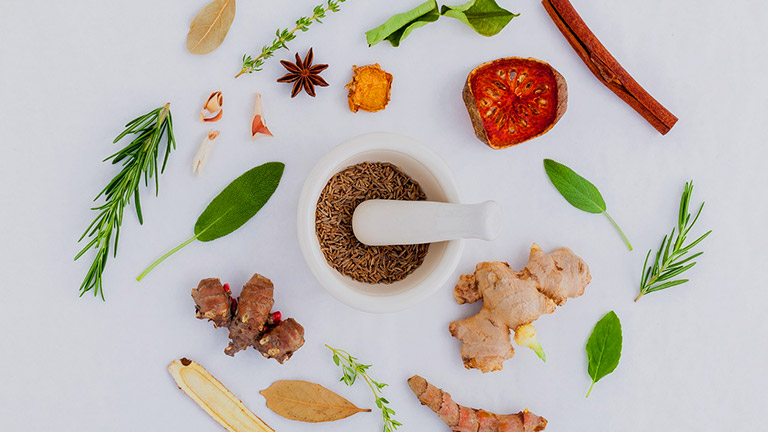 In the modern world, it is crucial to accommodate your guests' various dietary requirements and preferences. Make sure there are alternatives to your wedding meal for vegans, vegetarians, and anyone who has dietary sensitivities or allergies. Showcase a range of mouthwatering and aesthetically pleasing vegetarian and vegan foods that are equal to or better than their meat-based equivalents. Working collaboratively with your caterer, develop different menus or sections that address particular dietary needs. To make sure all of your guests feel welcome and taken care of, add foods that are dairy-free, nut-free, and gluten-free.
Also Read – 10 Must-Try Cuisine Options for Your Luxury Wedding

6. Making a Harmonious Flavour Profile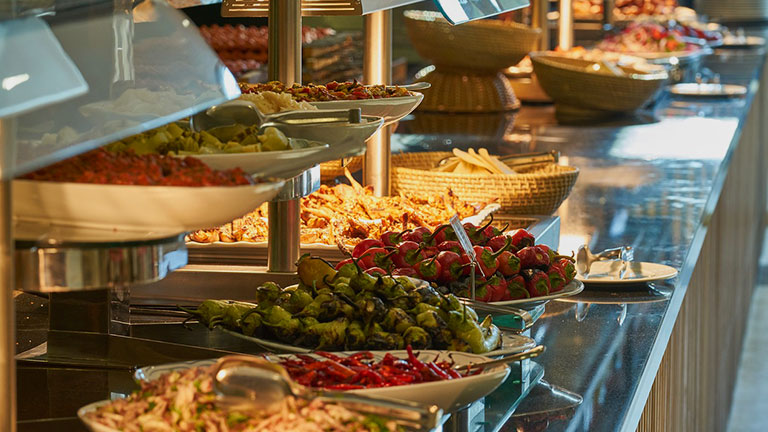 Make an effort to develop a flavour profile that is harmonious and takes every aspect into account when planning your wedding cuisine. To create a well-rounded eating experience, think about combining spicy, acidic, savoury, and sweet flavours. Investigate various herbs, spices, and marinades to deepen the flavour of each meal. To add excitement and diversity to the food, use contrasting textures like fluffy bread, creamy curries, and fried appetisers.
7. Live Cooking Stations and Interactive Food Stations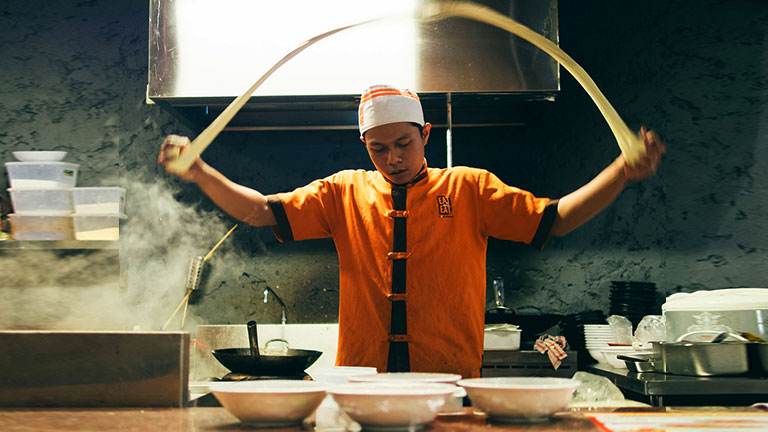 To engage your guests and add some excitement to the wedding celebration, set up interactive food stations and live culinary demonstrations. Establish live counters so customers can personalise their dishes with their favourite toppings and sauces for foods like chaat, dosa, or kebabs, famous Indian street cuisine. Think of including interactive dessert stations like an ice cream sundae bar or a counter where jalebis may be made in real-time. The participatory aspect of these stations combined with the delectable cuisine will give your visitors a memorable experience.
8. Presentation of Food in an Artistic Way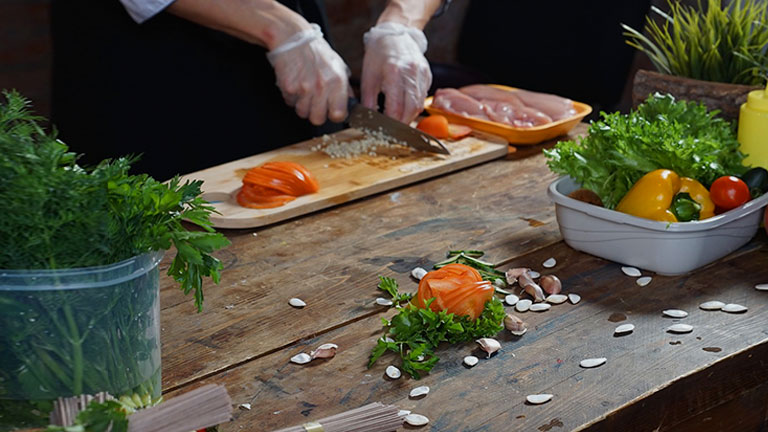 Take note of how each item is presented artistically to create a visually attractive wedding menu. With the help of vibrant garnishes, edible flowers, and ornamental accents, collaborate closely with your caterer or chef to create aesthetically pleasing arrangements. To improve the overall aesthetic appeal of the eating experience, think about utilising attractive dinnerware, excellent cutlery, and distinctive serving platters. Your wedding menu's richness and refinement can be increased by paying close attention to the presentation.
9. Mocktails and Signature Cocktails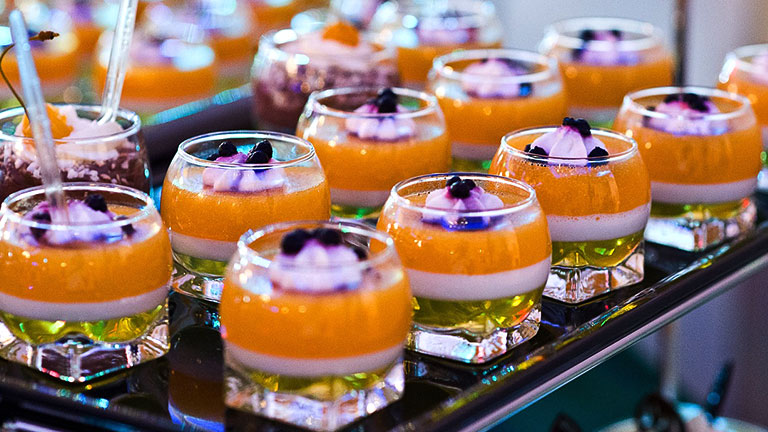 Enhance your elegant Indian wedding party with speciality drinks that go well with your meal, such as mocktails. Create original cocktails with the help of a mixologist or bartender that are flavoured with Indian ingredients. To give the beverages a distinctly Indian flavour, think about adding spices like saffron, cardamom, rose, or fresh fruits. Provide a variety of tasty mocktails as non-alcoholic choices so that all guests may indulge in a wonderful drink that complements the flavours of the wedding cuisine.
10. Dessert Display: the Final Touch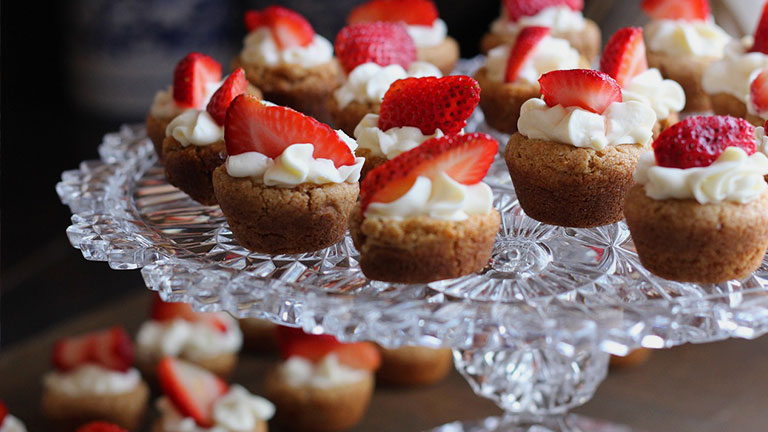 Make a dessert presentation that is visually stunning and serves as the focal point of your opulent Indian wedding party. Include a broad variety of mouthwatering international desserts together with traditional Indian sweets. Include live demonstrations at the dessert stations, such as cutting a live cake or creating traditional Indian sweets. Think of including a show-stopping wedding cake that embodies your theme or local customs. Your gastronomic tour comes to a sweet close with the dessert showcase.
It's a joyous adventure of culinary research to create a special wedding meal for your opulent Indian wedding celebration. You may provide your guests with a memorable dining experience by integrating classic fare, giving it a modern touch, and accommodating their various dietary needs. To create an exceptional culinary trip that expresses your love, culture, and style, keep in mind to gather inspiration, seek the advice of specialists, and include your distinctive tastes in your menu.