How to make your partner's birthday special during this lockdown?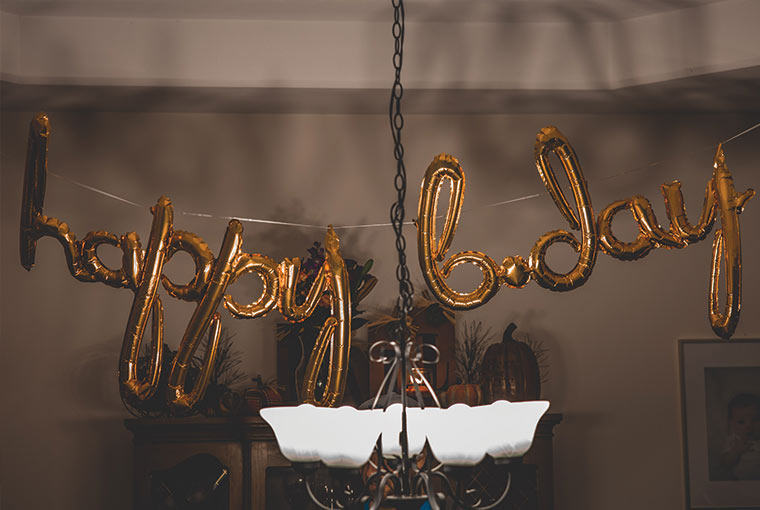 We all would agree to the fact that the year 2020 didn't start off the way we imagined. The coronavirus cases are increasing day by day which is causing panic across the globe. As lockdown 2.0 kicks off, there are already 12,000+ + positive cases in the country. This has reached an alarming stage that has made social-distancing the need of the hour, which has made things a little more gloomy for all the people born during the months of March, April and May! I guess you would agree with me on this one.
Celebrating birthdays without your squad is not what you wanted but if you have people around you whose quarantined birthday is approaching then you can make their day special even being locked up at home. You must wonder how to make your boyfriend feel special on his birthday in lockdown and how to make sure your girlfriend has the best day in such distressing times.
We are just hoping that this reaches whosoever wants it as here are some great ways that can help you make your partner's birthday special even in this lockdown situation. There are many ways to surprise your boyfriend on his birthday or to make your girlfriend's special day even more. If you are thinking of ways on how to surprise your boyfriend on his birthday in lockdown or to surprise your girlfriend, you are at the right place.
How about a virtual party?
Instead of wondering how to make my boyfriend feel special on his birthday during a lockdown or how to make your girlfriend feel loves, turn to technology for help. As you can't meet anyone for now, but at these times video calling is helping us stay connected. There are various apps such as zoom, skype, house party, google hangouts and face time that can help you a virtual birthday party for your partner. Your family and friends can join in to make your partner feel all. Bringing your partner's friends together will surely make their day as it would be a perfect surprise for them.
Something grand
If this is your partner's first birthday after the wedding then you would really want to do something really grand for them. You can even take some inspo from that woman from  Southern California who convinced her partner's neighbours to surprised him by singing 'Happy Birthday' for him. Surely she must have wondered and asked herself what to do for bf birthday in lockdown, but little did she know that this would be one of the sweetest ideas. Even you can try to pull this off while staying at home during this lockdown. Even you can call your partner's immediate neighbours and convince them to do the same. Trust me, your partner will surely cherish this gesture.
Also Read – #LockdownWeddingStories: Telugu Actor Nikhil Siddharth gets hitched to Pallavi Varma amidst lockdown
Create a nice birthday video
We know it's a bit old school kind of thing but still a cute way to make a person feel special. All you need to do is ask your partner's friends, family and even cousins who are close to your partner to record a cute video message for them for their birthday. You can collect them and make a heartfelt birthday movie out of them. Your partner will totally love this and also appreciate your effort! And the best part is that he can cherish this gift for a long time and keep it with him on his phone for a cheer-up when he is low.
Organise a movie marathon
If your boyfriend is one of those who loves to just cuddle up and spend some quality time, then you should definitely know how to make your boyfriends birthday special in lockdown. You can sip your favourite wine and arrange some popcorn to have an amazing movie night with your spouse. Sounds romantic! Right?
Bake the cake together
Trust me, this would be a wonderful way to spend some quality time together and have some fun. You can bake a cake and involve him/her in the process. After cake, you can also cook your partner's favourite meal to have a good time. Guys love it when girls come up with such an intimate idea instead of something fancy and this is exactly how to make your boyfriend birthday special in lockdown and give him an intimate celebration.
There is no need to panic when times are tough. We all get frustration when your mind asks you "how to make bf birthday special in lockdown" or "what can I do for my gf's birthday". We got your back.
Wishing you all a good time!
Read Also :- Wedding venues in Gurgaon