How to make your woman feel special on this International Women's Day?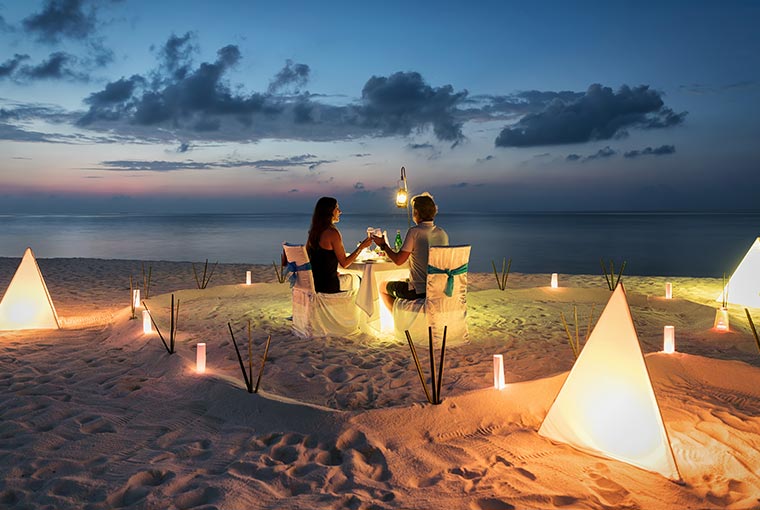 Women have always behaved like silent caregivers. With this, we are not saying that they hold the sole responsibility of handling a house and raising a family. They take care of everything with intrinsic sensitivity and compassion. There are so many women who work outside their homes and even keep their household in a very good shape as compared to what men do. Again, we don't mean them men can't do it but they require a gentle nudge or reminders to do stuff whereas women know what to do and when to do it, therefore, taking charge of everything!
Every woman is a superwoman as they always put in extra efforts to make people special around her. Therefore, they deserve a special day to commemorate their initiatives and compassion. You should make this Women's Day a memorable one for her and show your lady love how special she is!
Here are some heartfelt gestures that will surely make her feel special on this Women's day!
Pen down your thoughts for her
Words can do wonder! Trust us! Expression of love and admiration never fails to impress. This Women's Day pen down a letter or a poem expressing your thoughts about her presence in your life. Also, gift it with flowers to add a little romantic side to it! If you have children then gift it to her via them which would also teach them a lesson of love!
She will not only love it but re-read it many times whenever she wants. Appreciate her and tell her how grateful you are. To make it more special get it framed and then gift it to her, which she can preserve forever.
Gift her something special
Everyone loves gifts! You can buy something special from her favourite brand of perfumes, bags, clothes, makeup or so on. Also, you can gift her some experience such as spa day or pampering day at the salon which she will surely love!
Take charge for a day
This would be really appreciated by the love of your life! Your partner must be juggling her work and household chores like a pro but sometimes it can be really overwhelming. So give her a day off and take charge for a day which will surely make her feel relaxed! Do all the chores and let her put her feet up. Make her feel free from all the responsibilities for a day!
Plan a shopping day!
Nothing feels better than retail therapy and we all would agree to this fact! This special indulgence will surely uplift her spirits. Take her to her favourite store, designer, market or mall and be a part of her choices to make her feel special. Even you can pick something especially for her that will light up her day for sure!
Lastly, commence the day with a date night
After all the special things you should take your wife or girlfriend out for a nice candlelight dinner. This would be the perfect way to end this special day. You can even plan something romantic in your own place. You can even cook a meal for her or order something from her favourite restaurant. Make an extra effort to create a romantic ambience. You can take advantage of this time to hear about her day and her daily life if you are missing it because of your busy schedules!
Ladies! You can thank us later!