Luxurious Retreat: Exploring the Opulence of Udman Hotel Greater Noida
Under the management of Ferns N Petals, The Udman Hotel Greater Noida offers an unparalleled blend of opulence and comfort. Whether you are a business or recreational visitor, this hotel is the ideal choice for you, thanks to its exceptional customer service. It is conveniently accessible to people around and is situated in the heart of Greater Noida. With its fully-equipped amenities and services, Udman Greater Noida is dedicated to delivering you the most extraordinary experience possible. It is also considered as one of the best banquet halls in Delhi and Noida We'll give you a tour of the hotel in this blog post in order to show why it may be a luxury option for your future trips.
1. Hotel's Comforting Interiors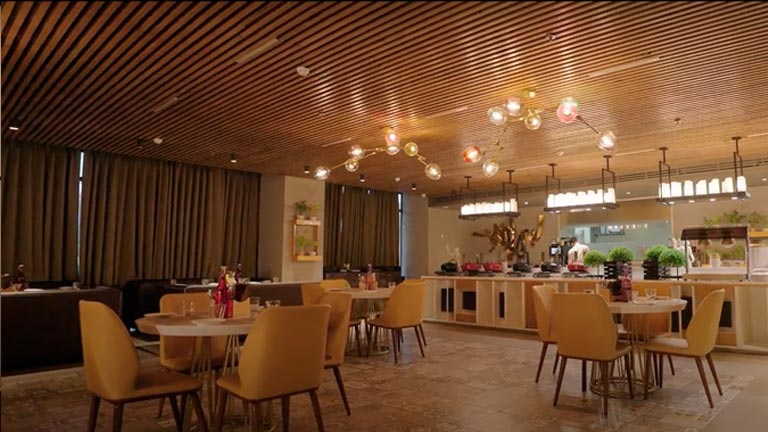 The Udman Hotel Greater Noida embraces you with an atmosphere that screams splendour and luxury from the moment you enter. The hotel's architectural style is a flawless synthesis of contemporary aesthetics with classic charm, resulting in a welcoming and relaxing ambience. The foyer sets the tone for an elegant stay with its elegant furnishings and cosy lighting.
For a variety of reasons, Udman Resort has been a popular choice for luxury weddings. A group of national designers created the venues at the Udman resort. We benefit from the greatest infrastructure and design because of their experience. In order to stay current, our hotel keeps up with all the most recent fashions in the wedding market. On your big day, you may have a seamless travel, thanks to our internal staff of managers who are here to meet your needs and respond to your specific requests. The unique features of the hotel makes it unique from those in the same vicinity.

2. Accommodation and Ambience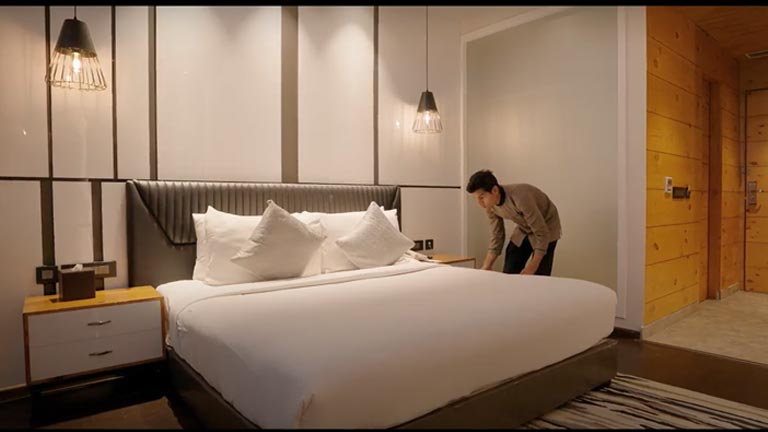 To accommodate a variety of tastes and demands, the Udman Hotel provides a broad selection of rooms and suites. You'll discover an ideal hotel choice here whether you're going on a work trip, a family vacation, or hosting a wedding.
With modern furniture, soft bedding, and contemporary conveniences, each room and suite is meticulously created. The rooms' size guarantees that you will have plenty of room to relax after a hard day. A quiet atmosphere that encourages tranquillity is created by the exquisite colour scheme and innovative design features.
An elegant residential wedding can be held at the wedding resort in Udman, Greater Noida, which is situated on 3.5 acres of land. The resort is the buzz of the town since it combines comfort and elegance. The main selling point of this location is that it provides several areas all under one roof, making it the perfect location for both destination and residential romantic weddings. These are the available rooms at this lovely resort.

3. Venues and Spaces in Udman Hotel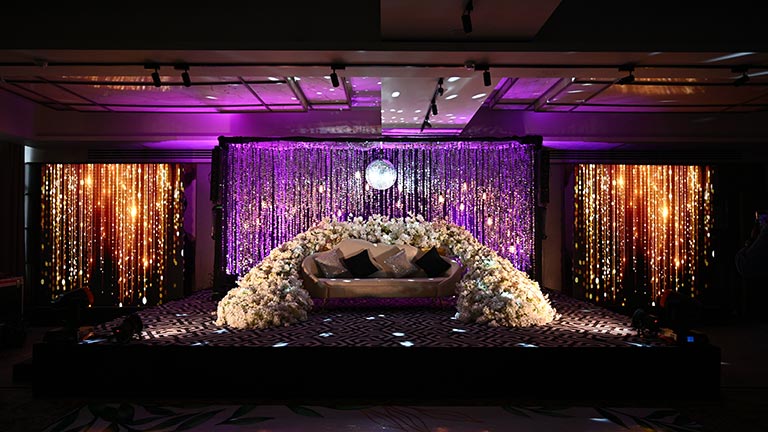 The banquet halls and venues in Udman Hotel are equipped with state-of-the-art amenities and facilites. There are several banquet halls and spaces that can accommodate different sizes of groups, whether you want to have a big and lavish gathering or an intimate soiree with your loved ones. These venues make Udman Hotel one of the best choices for hosting special occasions – from weddings to corporate events. The following venues in the hotel are popular for hosting the events mentioned above:
– Unma: a banquet hall that may hold between 100 and 125 people.
– Ullas: a smaller banquet hall that may hold 60 to 70 people.
– Urvi: a terrace garden with a little open area that has seating for 30 to 50 people.
– Udyan: 200 to 250 people can be accommodated on the large lawn
– Utsav: the largest of all is a hangar-style venue, which can accommodate 500–800 people.
– One business conference room that can accommodate 25–35 people
3. Culinary Experience at Udman Hotel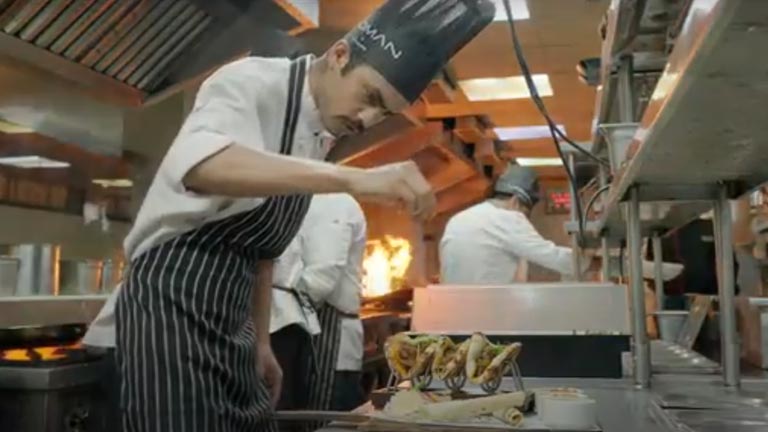 The culinary experience at the hotel is a wonderful sanctuary for foodies. The multi-cuisine restaurant called U Kitchen offers not only wonderful food but also an immersive eating experience. It is surrounded by beautiful foliage and decorated with attractive lighting. Indian and other world cuisines are combined on the menu and are prepared by experienced chefs using only the best ingredients. You may get everything you want here, prepared with style and skill, whether it's a hearty Indian curry or a wood-fired pizza.
To enjoy a light snack or some hot/cold beverages, you can visit the tea lounge called U Lounge. It is the perfect space to unwind and get yourself energised by consuming light and hearty coffee or tea. To enjoy some cocktails and mocktails, there is a serene and contemporary bar at the hotel called U Bar.
4. Dedicated Services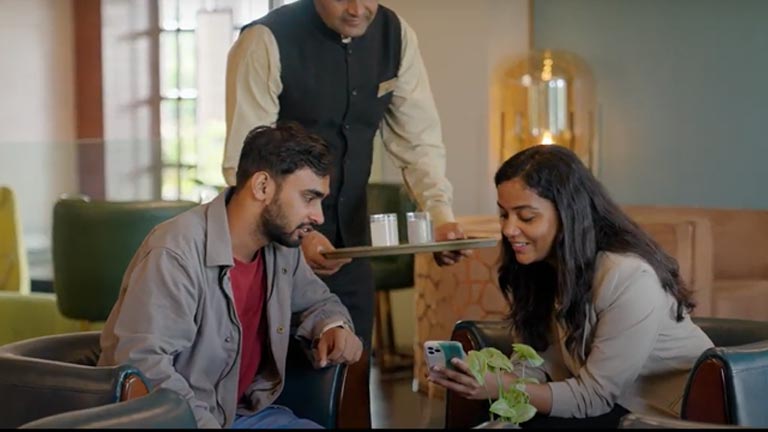 Udman Hotel Greater Noida's persistent dedication to providing top-notch service is what truly sets it apart. Your stay will be made memorable by the personnel, who have undergone careful training in the art of hospitality. You'll experience the friendliness, consideration, and personalised service that distinguish the Udman Hotel experience from the time you check in to the time you check out.
The hotel's rooms are all furnished with facilities to provide you with the most opulent and comfortable stay possible. All of your demands will be taken care of by our team of qualified employees. By offering you top-notch services and help, they hope to make your stay at the hotel as comfortable as possible.
Wedding venues at the Udman Hotel Greater Noida by Ferns N Petals are first-rate and can accommodate an array of tastes and preferences. The Udman Hotel is the ideal location to make your ideal wedding a reality, whether you picture an outdoor garden wedding, a magnificent banquet hall celebration or a fantasy event on an expansive lawn.
You can rely on Udman Hotel to make your wedding day a genuinely remarkable experience because of its dedication to individualised service, opulent amenities, and attention to detail. So, if you're organising your big day in Greater Noida, think about booking one of the wedding venues at the Udman Hotel for a party that you'll never forget.