Top wedding venues in North Delhi
FNP Venues Near North Delhi
Address: –Plot No. R-1, Omega 1, Block C, Greater Noida, Uttar Pradesh 201310

Planning a dreamy wedding is exciting and stressful all at the same time, especially now when there are so many options to choose from. From selecting a venue, choosing a suitable caterer, décor manager to making sure that all the guests are being taken care of, it becomes taxing to manage all of it. However, the wedding industry has evolved over the years that any wedding function can be organized seamlessly with the help of experts.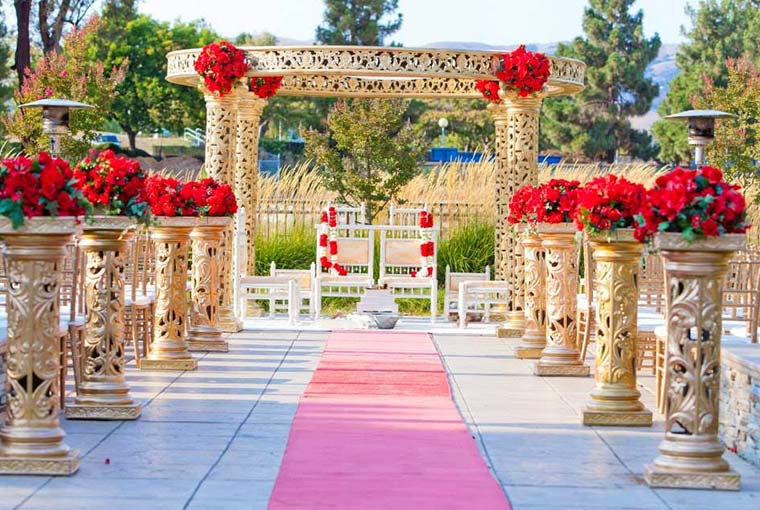 While selecting a suitable venue, several aspects should be considered such as indoor or outdoor space, terrace, lawns, banquet halls, landscapes, etc. We are all aware of the fact that weddings in Delhi are extravagant and dreamy. Whether it is South Delhi or North Delhi, all the weddings that take place have a unique element attached to them since creativity has no boundary. This blog focuses mainly on the venues in North Delhi, and we will highlight some of the most popular venues in town where you can host fairy-tale weddings. These locations have all the necessary amenities to host beautiful weddings that will be remembered forever.
Tivoli Lawrence Road
Address: B-3, Lawrence Rd, Dr Lohia Industrial Area, Keshav Puram, Britannia Chowk, New Delhi, Delhi 110035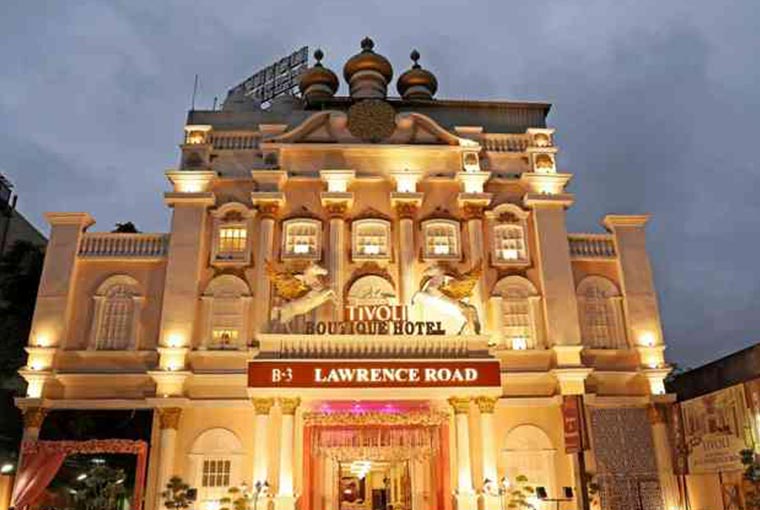 Tivoli Lawrence Hotel is situated in Wazirpur in North Delhi. Tivoli Lawrence has a dedicated team that offers maximum customer satisfaction by providing quality-filled services. This hotel is also famous for hosting fairytale weddings and residential weddings in North Delhi or wedding venues in delhi . Tivoli Lawrence provides a vast space to host your wedding functions and it can accommodate 50-900 people at the venue. It is possible to combine different spaces of the hotel to host different wedding nuptials in one place.
Mithas Motel
Address: 92, 16, GT Karnal Rd, Alipur, Delhi, 110036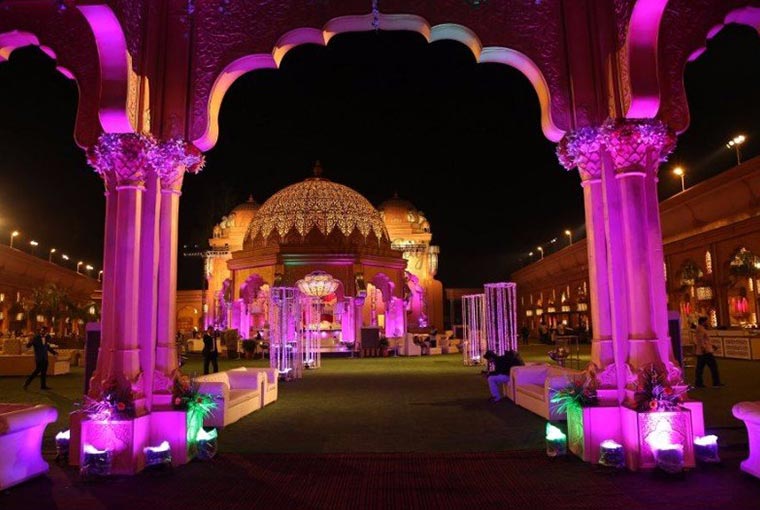 Mithas Motel is in North Delhi amidst lush, landscaped gardens, waterfalls, and fountains. This venue is a great choice to host elegant and luxurious weddings as there is a dedicated and diligent team that caters to your specific needs. There are several options at the motel, such as lawns and halls, that can be used as weddings spaces and each space can hold up to 350 people in seating and 500 guests in floating.
Bageecha Lawns 
Address: GT Karnal Rd, Siraspur, Delhi, 110042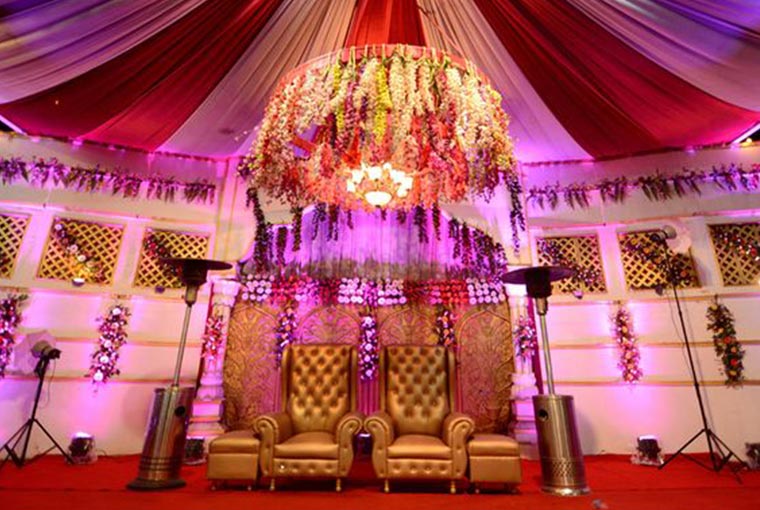 Situated at GT Karnal Road, Bageecha Lawns is known for its pristine décor and charm. The hospitality service that they offer is known for its best value, quality, and royalty. The banquets and lawns are spacious and versatile to throw any kind of wedding function and ceremony. Their in-house amenities make it easier for people to host weddings as they have an in-house catering and in-house alcohol service.
Valentine Motel & Resorts
Address: Grand Trunk Rd, opposite Siraspur Gurudwara, Nangli Puna, New Delhi, Delhi 110036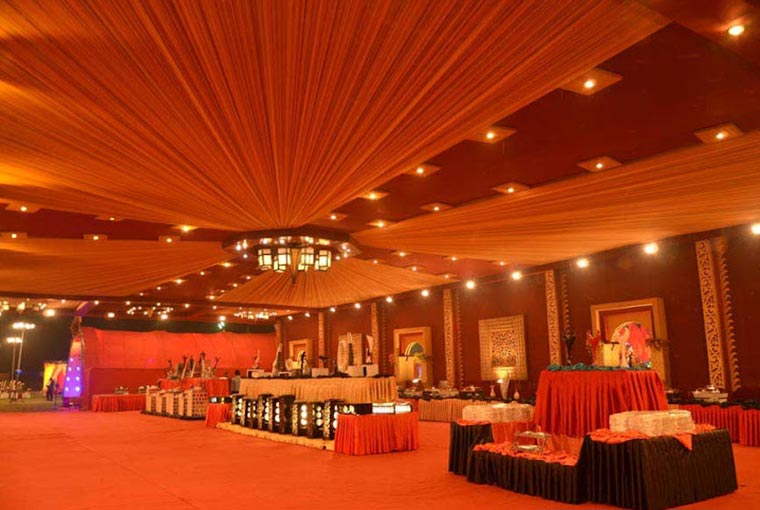 This state-of-the-art accommodation has all the facilities and amenities to host elegant weddings. Valentine motels and resorts are located at G.T. Karnal road. From in-house catering to accommodation services, this venue has everything to offer to host successful functions that will leave your guests in awe. The team ensures that all your needs are met, and they provide their services most professionally.
The Black Diamond
Address: Siraspur, Delhi, 110042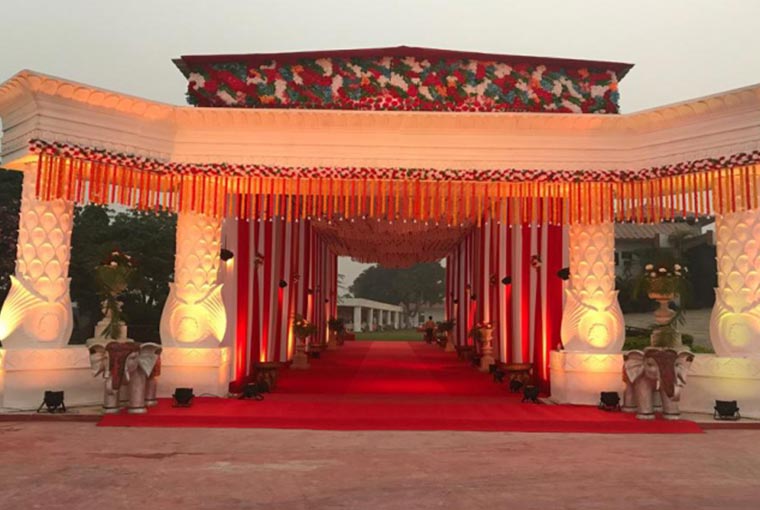 Located on G.T. Karnal road, The Black Diamond Kailash Farm is a great wedding venue to host a range of parties and weddings. This venue is famous for destination weddings, for the scrumptious in-house catering, excellent event and décor services, and spacious lawns. The Black Diamond farm offers both indoor and outdoor spaces for you to host elegant affairs. This venue is not only used for weddings but also to host other social events such as birthdays, conferences, corporate events, etc.
Also, check out – Wedding Venues in Greater Noida
Zafferano Suryadev Motels and Resorts
Address: 95, Jindpur Mod, 16, GT Karnal Rd, Alipur, Bankoli Village, New Delhi, Delhi 110036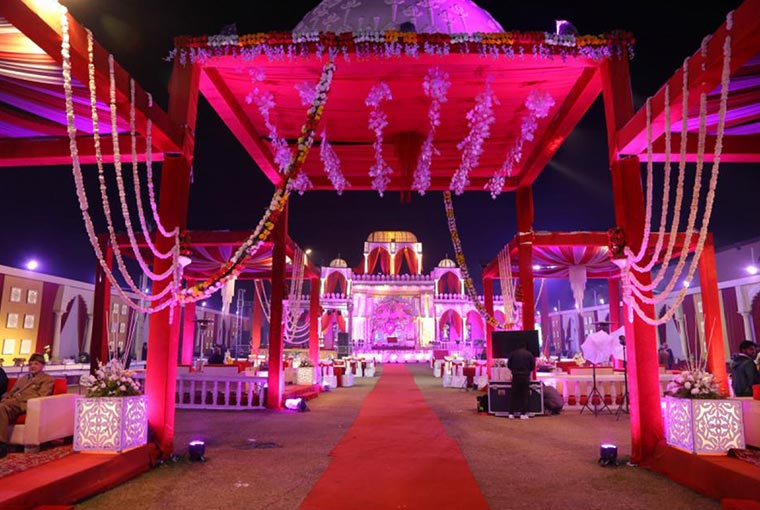 Zafferano Suryadev motel is in Alipur and offers a beautiful space to host social events and weddings. Even though there is a variety of cuisines offered by the in-house catering, people have an option of calling their own choice of catering. Additionally, the motel offers a complimentary groom and bridal changing room for the special day. Their world-class services and facilities would enhance your celebration experience to another level.
Zeennat Motel and Resort
Address: G.T Karnal Road, Alipur,, New Delhi, Delhi 110036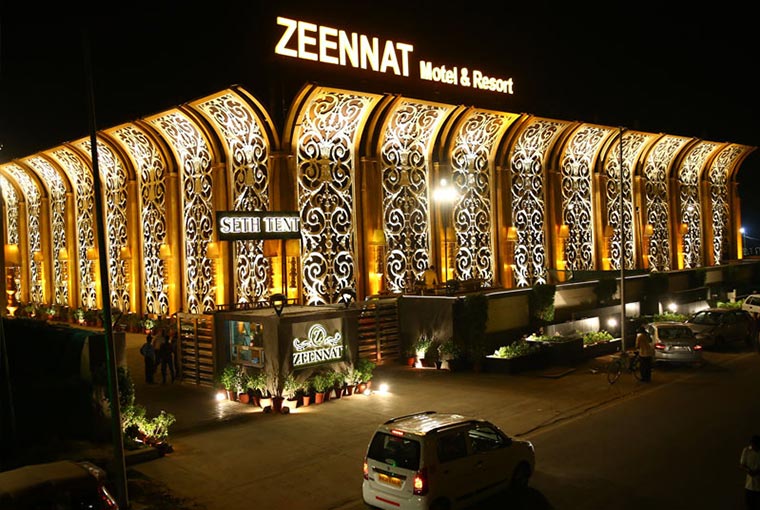 Enjoy the ambience that is filled with beauty and elegance at Zeennat Motel and Resort, which is located at G.T. Karnal road. The professional team at this resort manages end-to-end services from catering to function space to ultra-luxury décor. This wedding venue offers sparse spaces that can accommodate up to 1500 guests and additionally, they have 20 grand rooms to accommodate guests. All the amenities are of 5-star quality and has a well-structured architecture.
Blue Sapphire Motels and Resort
Address: LAWN, Blue Sapphire, GT Karnal Rd, opposite Shani Mandir, Alipur Village, Delhi, 110036
The lush green lawns of Blue Sapphire Motels and Resort offers an elegant space to host grand weddings and other lavish social events. This wedding venue offers luxurious rooms for all the guests to stay in comfort and the resort is equipped with all the necessary amenities. The venue has multiple party areas, which makes it easy to have different functions at the same venue.
Lavanya Motel 
Address: G T Road, Palla Bakhtawarpur Rd, Alipur, New Delhi, Delhi 110036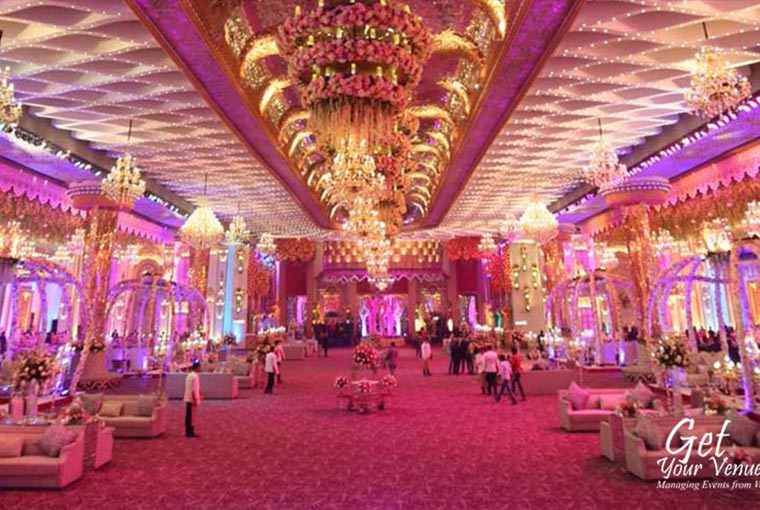 Lavanya Motel is a beautiful space with an inviting ambience that is appropriate to host any sort of function such as pre-wedding functions, weddings functions or post-wedding parties. The venue offers a lush green lawn that is perfect for open-air functions. Along with that, the venue offers comfortable accommodation for your guests to stay and relax.
Shagun Farm by FNP Venues
Address: Band Road,Near Radhye, Mohan drive, Jonapur,Chattarpur , Mehrauli, New Delhi, Delhi 110047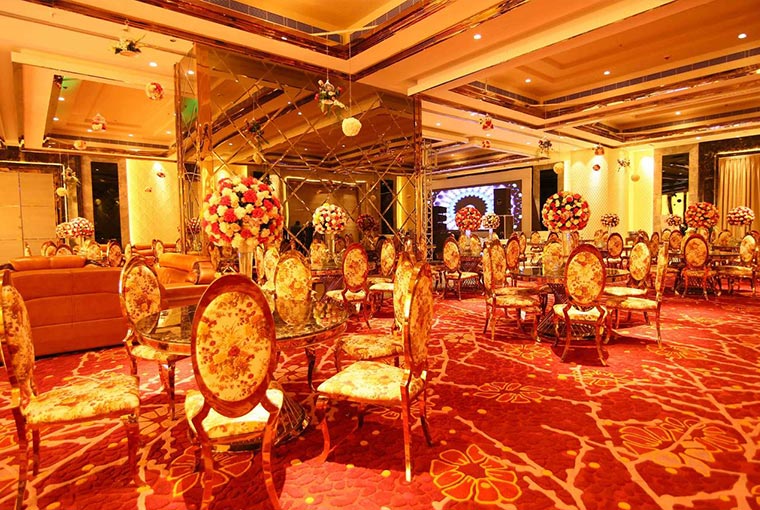 Ashirwad Garden 
Address: 19, Sultanpur Mandi Rd, Chhatarpur Farms, DLF Farms, New Delhi, Delhi 110030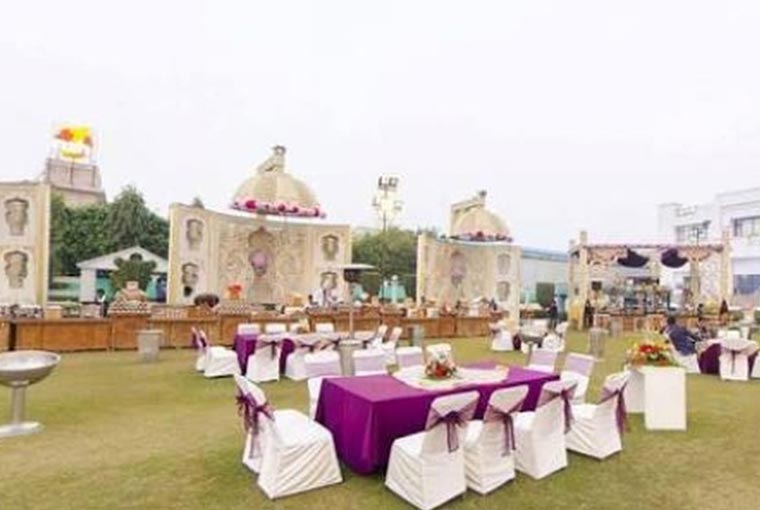 Ashirwad garden specializes in organizing elegant and wonderful weddings. This venue can accommodate 50-2000 guests, and as they have an outskirt location, it makes it more desirable as it is away from the chitter-chatter of the city.
Read Also:-Wedding Venues in Gurgaon