Why is it not worth stressing about the weather near your wedding?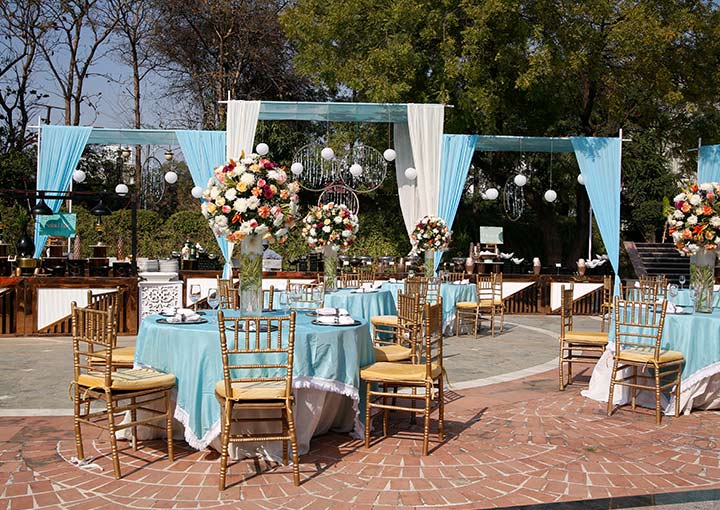 While planning your D-Day, you need to keep a lot of things in your mind. You plan for this day for months so that everything goes on perfectly! However, you should know that there are certain factors that are out of our control. The one thing, that is not in your hands is the weather no matter how hard you try! Above all, it can also create havoc if rains heavily on the way to your ceremony, or if a freak snowstorm changes its course on the day of your functions! But all this doesn't have to ruin your wedding…
Though it is strongly recommended that all the couples who are planning their wedding should have a backup plan in place for your wedding, especially if you are planning an outdoor wedding!
To help you cope with the unpredictability because of the weather, here are some key reasons why it's not worth stressing over.
First of all, you can't control it
If you want to enjoy the wedding to your fullest, then we urge you and your partner to accept the fact that there are certain things that will be outside of your control. If something non-planned happens then all you need to do is roll with it! You should embrace whatever happens and make the best of it even if the weather is not in your favour!
Stressing about it will spoil your mood
You must be waiting for your D-Day for ages, therefore you can't let a little hiccup spoil your mood on your wedding day! Above all, stress would also be bad for your own health, and it can impact the moods of those around you. Also, if you snap at others due to the weather then it could potentially cause more permanent damage. Even if you are the bride you need to be considerate of others too. Just try to distract yourself to look at the bright side.
Try to take the advantage of the Inclement weather
Believe it or not, there are certain ways in which you can take advantage of the bad weather! For instance, if it rains, then it can help you to create incredibly romantic photos with ideal lighting. So there is a way to embrace it! Trust us, we have seen some stellar photos taken on the beautiful rainy days. You can do it too if you are bummed about the rain. All you need to do is just flip your mindset and think of all of the amazing pictures that are going to come out of it.
This shall pass too
You just can't waste your day stressing about it! You need to remember that this day will be all about rain or shine, and it will pass. Instead of spending the most precious time of your life stressed out, that can cause negative effects such as headaches, fatigue, upset stomach, and muscle pain. Just relax and re-focus on the beauty of the day so you can enjoy the moments while they're happening.
We hope this helps!