What needs to be done if you have to Reschedule or Cancel Your Wedding Due to the Weather?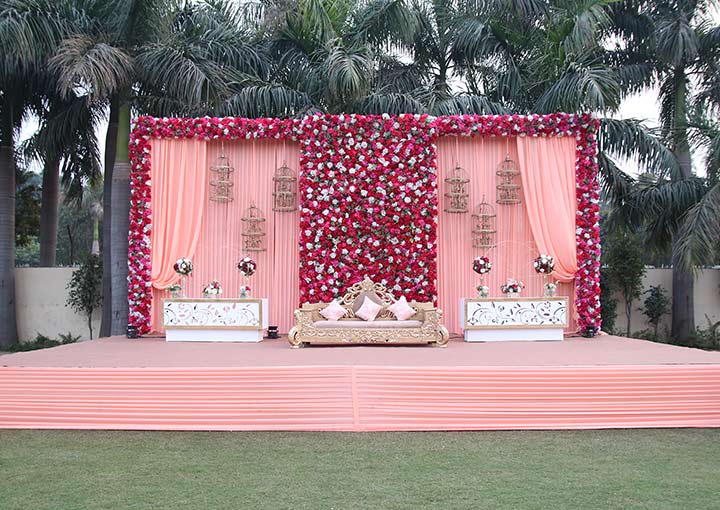 Nature is an unpredictable phenomenon and while planning your wedding it can force you to re-think your wedding plans. But what will you do if risky weather makes a move on your wedding day? Though it is always a good idea to have a backup for rains or chilly temps. Although there are certain situations that can force you to change your plans such as a hurricane, blizzard, or another natural disaster. So what should be done when you realize that you need to reschedule or cancel the nuptials due to a dangerous forecast?
Before you go into a frenzy, just keep in mind that this very rarely happens. Even so, there's nothing wrong with being prepared to handle such s situation. Therefore, to arm you with all the knowledge required for this unfortunate situation, we have gathered some tips to prevent that last-minute panic!
Be realistic about such situations
Rescheduling a fully arranged wedding is not an easy decision to make! We would strongly advise you to be realistic about the weather. We are not saying that you need to cancel your function just because rain is in the forecast, but be ready with something if there's a serious threat. It's not an ideal situation, but neither is putting anyone in danger.
Consult your contracts with vendors
If it gets really clear that you have to reschedule your function, then the first thing you need to do is give a read to all your vendor contracts. Most of the major vendors include Force Majeure (or superior force) clause, which outlines what happens should an unforeseen, unavoidable, and often dangerous situation arises. Therefore they will be working with you to reschedule your day, but you need to have these details in writing. We again want to mention that every couple should have a backup plan and should understand exactly what employing it would mean for their day. In the case of an outdoor wedding, it is important to talk about the 'ideal plan' and the 'rain plan' at the same time. Above all, you also need to talk about what happens when plan B goes into effect.
Ask for help
Trust us, this is a big thing to execute… you would require help from the people around you to reschedule! You can ask your friends, family and your wedding planners if you change your plans. There are chances that all of your vendors will try to connect with you which may stress you out. But if you ask someone for help, they can immediately send them all a mass email to direct all contact to them. This would be a life saver!
Find an alternative
We know it would always be possible… but if you are able to be able to get married on your intended date then things will be different for your mindset. You can choose another venue or even get married at one of the residences of you or your partner! Also, try to ask for help from your decorator or venue team regarding the décor to be done at home!  Such things will really help you to have a plan to still get married.
Spread the word
If you really have to call off the celebrations due to the weather, then there's a good chance your guests already realize that this was a possibility. Even so, you have to notify your guests as soon as possible. This not only let guests know that the wedding would take place at the intended venue a few months later but also that they were throwing an impromptu celebration in a safer location. To inform your guests you can divide the guest list and send out mass emails or messages to notify guests! In some cases, you may have to call them!
We hope this helps!
Visit Also:-Udman, Panchsheel venue