Some hacks to save some big bucks on your small budget wedding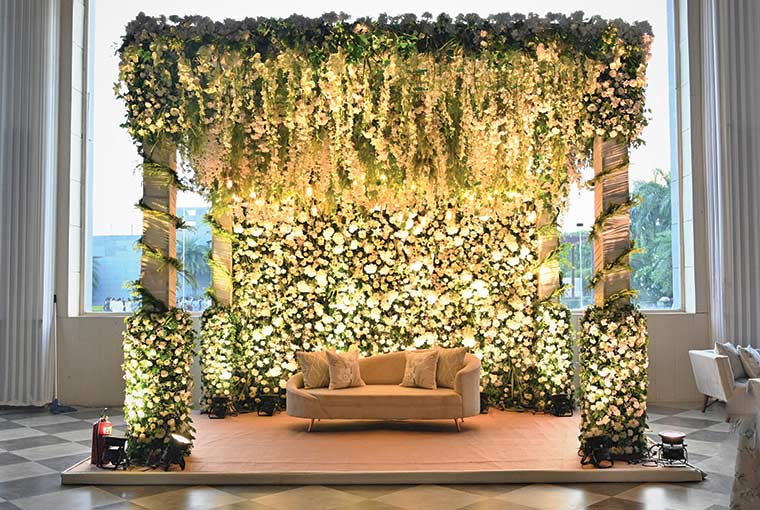 Indian weddings are getting bigger day by day which involves spending a lot of money! Wedding events are really big and expensive. Above all, there is so much to be done for the couple and the guests that it is a little difficult to save some bucks. But if you are really keen on saving some money while planning a wedding then you should take some help of some wise ideas. Such tips and tricks will help you trim your budget, and above all, they are so helpful! If you are looking for such tips and tricks then here are some hacks that will help you save some big bucks. Though there are little things, these tips will prove to be gold!
So what are you waiting for… read on…
Go for a non-saya or non-auspicious date that will offer you a significant price difference in almost all the vendors. You can even have your dream venue at a lesser price! Also, if you book the venue through a planner then you can take advantage of better deals that too with multiple inclusions
Choose a decorator that offers uniqueness on a limited budget by their detailing in décor. Don't go overboard by adding so many elements to the venue. Ask your decorators to try and incorporate décor detailing with existing elements at the venue. Trust us unique doesn't mean expensive
One of the best hacks you can try is adding signature drinks on the menu with limited editions rather than expensive brands
Keep room hampers in the rooms to save the cost of the minibar by getting them locked. Giving a 24×7 tea coffee counter with Maggie can also save your evening hi-tea cost
Adding more DIY elements to the celebration will also help You can source things locally! Even the smallest detail about your relationship can become the essence of your wedding making it more memorable. We would advise you not to underestimate the power of little things and go DIY to add that special touch.
Add takeaway snacks and drinks in the hotel lobby place for the guests. This will be cheaper than a hamper in every room
We would also suggest you have multiple dates for venue screening. You should never stick to date and then look for venues. This will actually help you save big numbers. Try to go for a wise deal and that too with a break up of services in your hand. By doing this, you won't be surprised later and end up knowing exactly how much you are spending
We hope this helps!
Read Also:- Budget Wedding Venues in Chattarpur Delhi