How should a modern wedding vedi look like?
In Indian weddings, vedis or mandaps play a major role as it is the main spot where the nuptials and rituals takes place. Nowadays, it has become a struggle between traditional requirements and modern lifestyles. The western influence on our lifestyle and innovations have definitely impacted the natural jewels.
Today, the prime highlight of any wedding décor is the vedi as the bride and groom want the design to be exceptionally unique and at the same time should also match their aesthetic sensibilities. According to the latest trends, you can experiment with different shapes, use the most exotic flowers, candles, strings of crystals, glamorous light effects, and some unique elements. The design element in vedis can further be enhanced by the creative use of décor techniques and lighting.
We rounded up some new ideas that are floating around – so your wedding is nothing short of a fairy tale.
1. Contemporary Vedi With a Twist
This vedi is not only stunning but it also reflects the transformation of traditional setups with the time. The additional prop in the side is a unique way to  add a little quirk to this setup.
2. Mughal Themed Vedi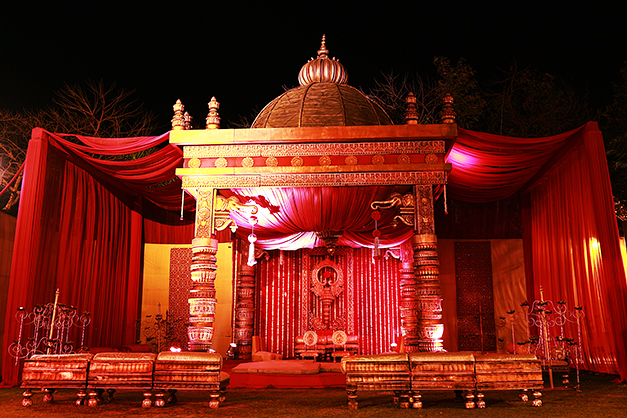 People who love regal as well as traditional setups can go for this Mughal themed vedi. The bold color combination of red and gold makes it even more attractive.
3. Peacock Vedi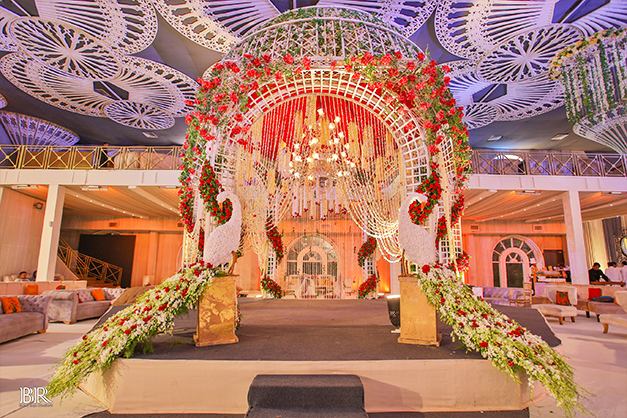 This vedi is a total treat for eyes. The use of flowers and the chandelier in the centre is enhancing its beauty even more.
4. Draped Vedi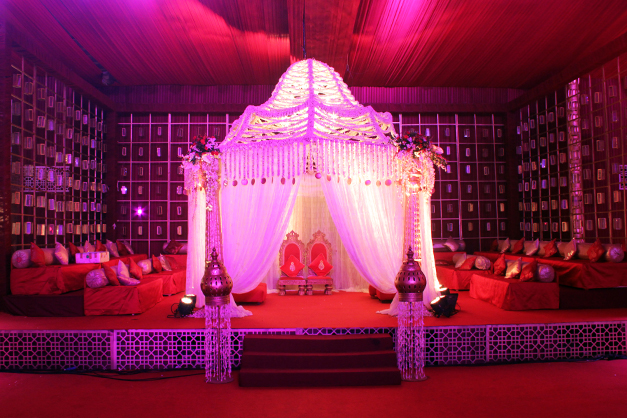 The beautiful draping in white color with floral hangings is taking over vedis these days. And the biggest deal with this theme is how close it is to the Indian look and feel.
5. Temple Vedi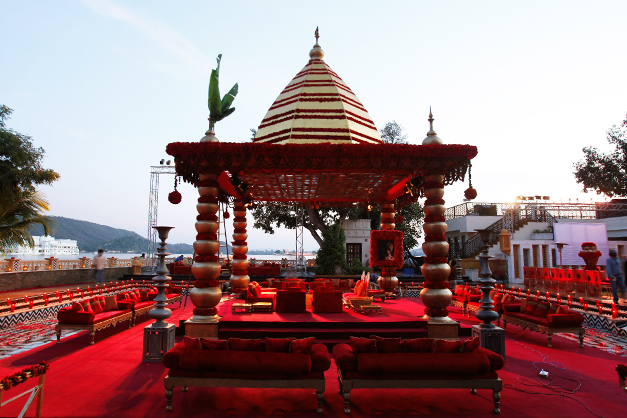 This vedi is perfect for traditional setups. It's resemblance with temple and use of kalash  as well as red color has accentuated its silhouette even more.
6. Traditional Vedi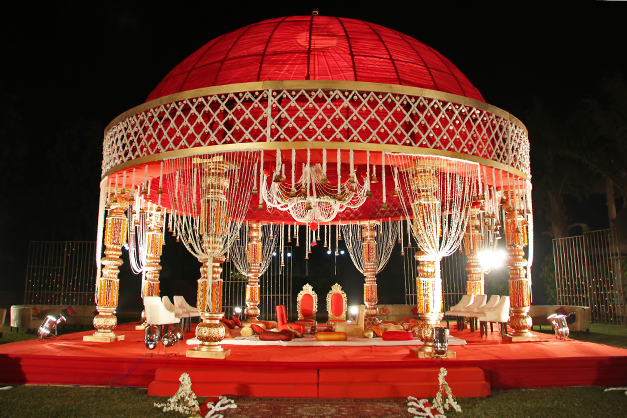 These traditional vedis can never go wrong.  It has got everything from flower drapes, flower chandeliers, to ethnic elements which are taking over them.
7. Modern Day Wedding Vedi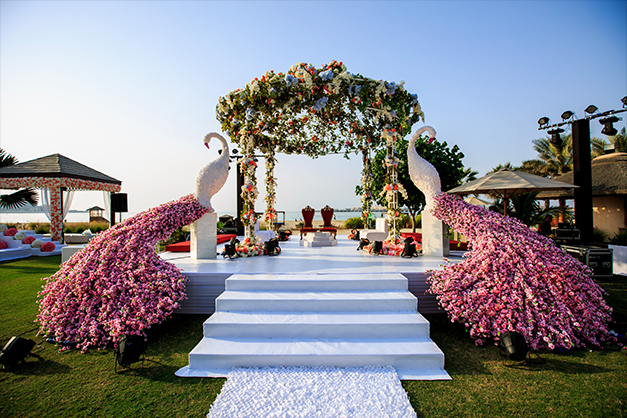 This vedi is a total stunner. The use of stunning flowers can make your Indian weddings even more magnificent and the sweet smell as well as the white colour just makes it super minimalistic and neat!
So what type of vedi will you add to your wedding decor? Tell us in the comments below…
Read also : The most surreal wedding stages that will steal the show this wedding season!