Some Essential Attire Tips For Grooms For A Summer Wedding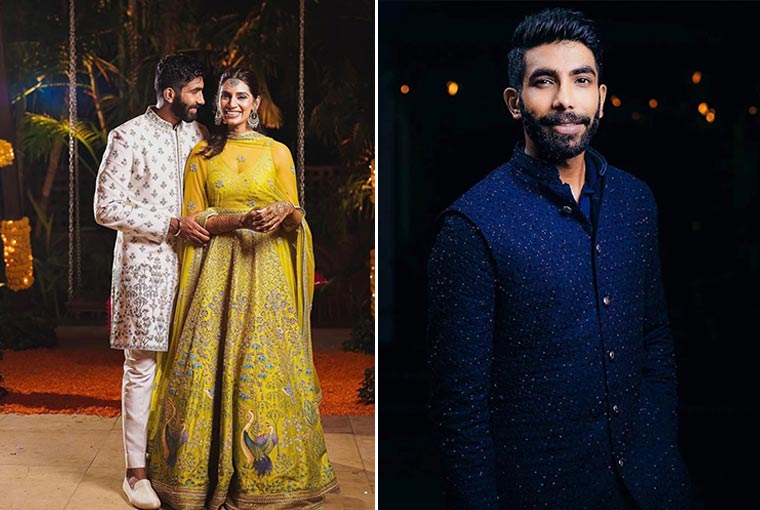 Summers are almost here and so is the summer wedding season. If you are also planning to get married then being the groom you must be getting stressed about the attires. As the weather gets a little problematic in Indian summer weddings which can make it difficult for you to wear something heavy or a three-piece suit with a tie. Such attires can make you restless and at the same time make you sweat and being the groom you can't let that happen. Therefore, you should go for something comfortable as well as relaxing and at the same time looks good too. Here is a little help from our side we are sharing some essential tips with you to ease your journey.
Opt for light colours
Summers get really hot in India, therefore you should opt for breathe easy and comfortable attires and for that, it is important that you choose lighter hues. They are not only soothing but they also have a cooling effect. They will make you feel light and airy, which would be the need of the hot summers.
Go for solid colours for indoors
There is a probability that you must have chosen indoor venues such as ball-room or banquet halls that are air-conditioned. For such venues, you can go for your favourite solid colours like dark blue, royal blue, green or even black. But, if your venues aren't some indoor space or you have functions in a typical lawn or farmhouse then we will strongly advise you to avoid wearing dark colours which can make you uncomfortable on your functions.
Complete your look with some pattern or bow tie/tie
If you are choosing light colours then light grey is the perfect shade for outdoor wedding venues. You can complete your look by adding some pattern to it with the help of a tie or a bow tie or a proper tie. They will not only give an edge to your attire but also add a fresh look to it.
Light fabrics would be your saviour
The fabric of your attires plays a major role in your comfort. You should go for some light fabrics for your suits, kurtas as well as sherwani so that you stay comfortable in this cold weather. If you choose something in heavy fabric then such attires will make you uncomfortable and irritate you throughout your functions. So, it's better to choose some light and airy fabrics.
Ditch tie to breathe with ease
Though we told you to add a tie to your attire if you are not comfortable with it in the summers then, you should definitely ditch it. If you have something like a designer suit and it looks great without a tie, then drop the tie. The attire should be comfortable and a tie can make it a little difficult for you to breathe in summers!
Just keep these things in mind while selecting your attires in summers as comfort is supreme!