Stunning Ways to Add Elephants in your Wedding Décor!
In Indian weddings, décor is being done in so many creative and beautiful ways that make the venue look all pretty. There are stunning installations and elements that help to brighten up the setting. Amongst them, the most interesting installations that caught our eyes are the elephants. They have been a part of Indian weddings for quite some time now, and the way they are added onto the décor is engulfing us completely in their charm.
These elephants are being incorporated in various sizes and umpteen ways. They also make the atmosphere more spiritual, serene and magnificent. Because we are completely ogling over these wedding decor elephants, we are sure that you would too. So we've listed some charming ideas to use elephants in your wedding decor with utmost perfection!  Have a look at these cutesy installations and take some inspo!
Larger than life installations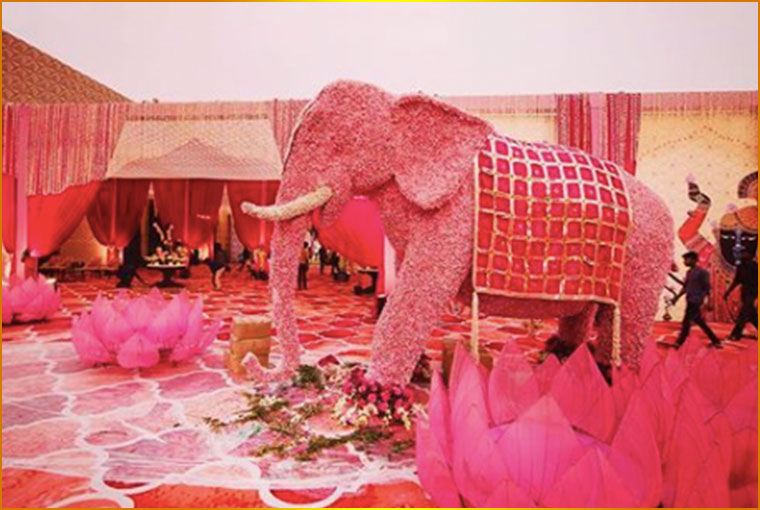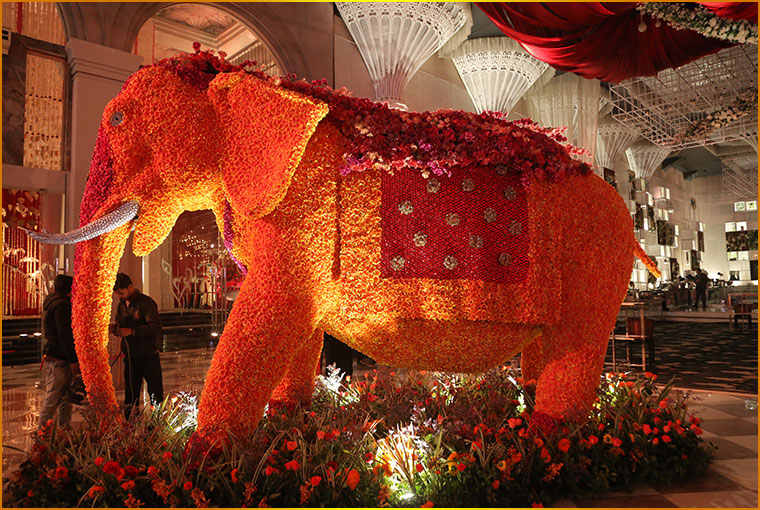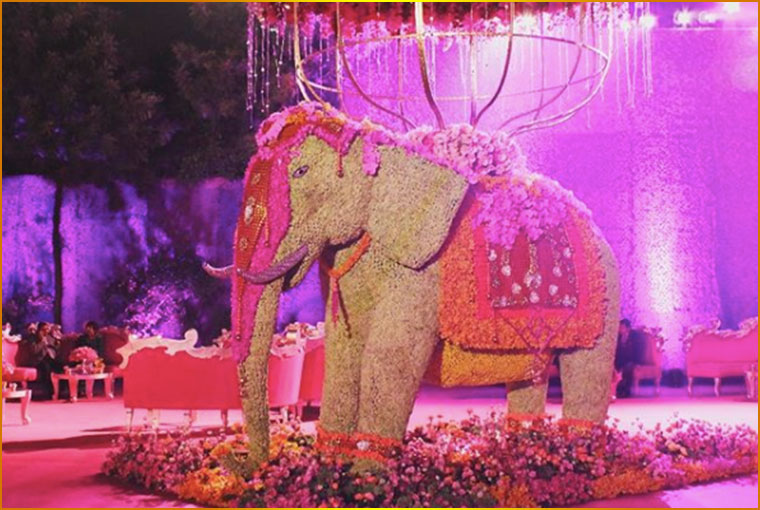 These larger than life elephants are so breathtaking Plus, they are just perfect to add a royal touch to your décor. They are usually created out of flowers that makes them even more stunning as the beautiful flowers add a refreshing pop of colour to the setting of your wedding. 
All Glammed Up!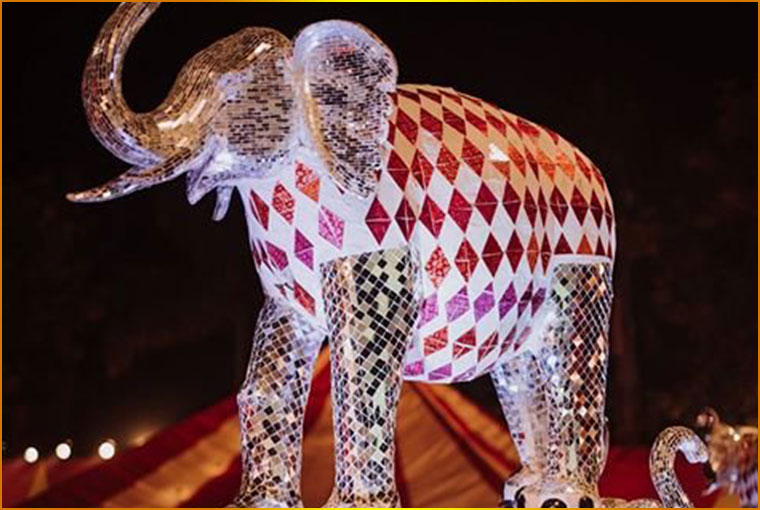 If you love bling then you can add these elephants in a glammed up way. The elephants can be adorned with mirror work to perfectly complement your kind of wedding décor with all that bling!
Table Decorations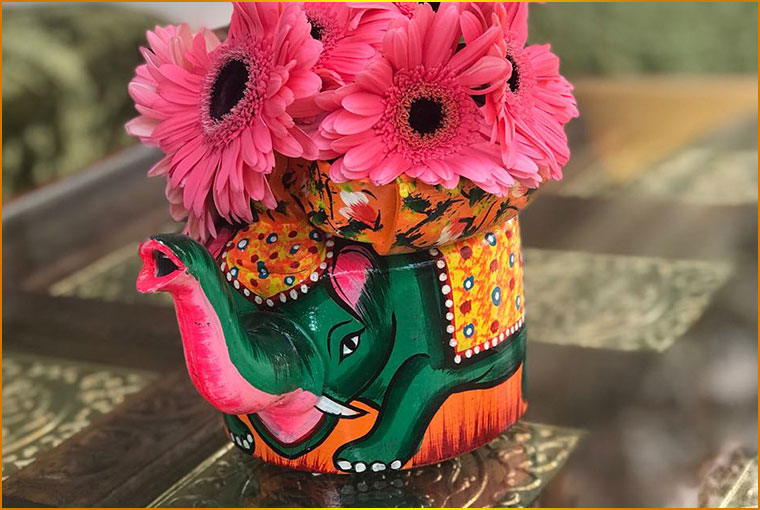 Sometimes, good things come in small packages… You can add the elephants with a little quirk by using these adorable table centrepieces. They will not only look cute but they will also add a perfect blend of auspiciousness and spirituality in the décor. We think this is the cutest way to add these elephants!
Smaller Floral Installations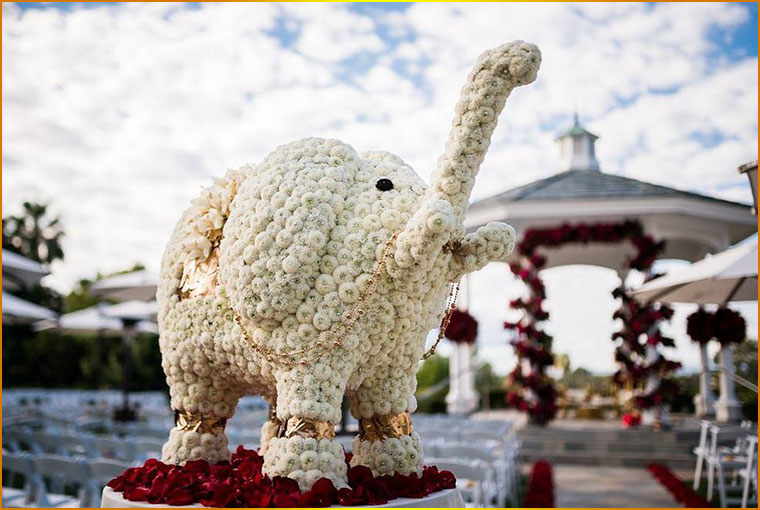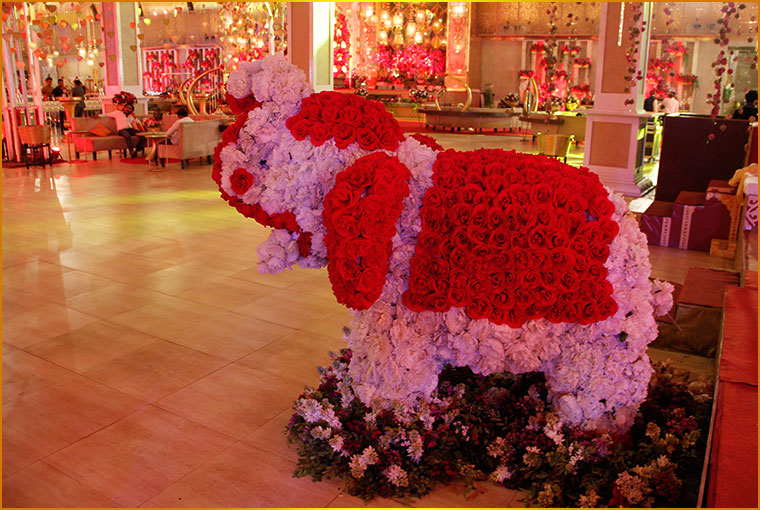 You can also go for these medium sized and easily incorporable floral elephants that will look all regal to elevate the beauty of your wedding venue. They will not only look royal but also amplify the whole setting of the wedding décor.
What do you have to say about these elephant decor ideas? Share with us in the comments!
Also, Check Out : Bollywood Brides that totally took our breath away!