Tips on working with your wedding Makeup Artist!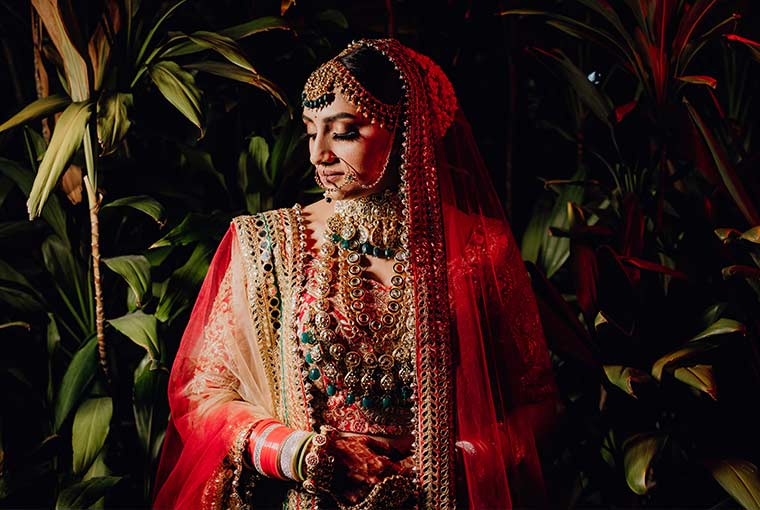 When it comes to weddings, brides want to look their best and what can easily make or break your look is your bridal makeup! If you are a beauty aficionado yourself or a professional makeup artist, the mere thought of applying too much makeup on your wedding day that too by someone else can surely make your head spin! Getting a professional on board for your wedding will surely take the stress out of your mind. If you are thinking of booking a pro then there are some things you should definitely keep in mind.
Here's everything you need to know when working with a wedding makeup artist.
Take inspiration as much as you want
While deciding on your bridal look you must have spent a lot of time on Instagram, Pinterest and bridal magazines. But your hunt for that perfect bridal look should not stop there. The best way to ensure getting that envisioned bridal look is by showing a reference photo to your MUA. Did a celebrity bride create a buzz with a perfect bridal look and you want to recreate it? It's best to take those images to your makeup artist to reference. If you don't have a specific image in mind, that's okay too. Even being acquainted with the shades you'd like to incorporate in your bridal look or the feeling you'd like to invoke can help your makeup artist to give you the look you'll love.
Find the Right MUA for your wedding
The best and easiest way to find a good MUA for your wedding is by asking your friends or cousins who recently got married! Nothing works better than the word of mouth, especially when you are booking your wedding vendors! Be it your wedding venue, MUA, photographer or even your hairstylist, you should take help of their suggestions as they must have worked with so many in the past.
Schedule Your Makeup Trial
We would advise you to book your makeup trial as soon as you send your wedding makeup artist your reference pictures. You must be curious to know as early as possible if the MUA you have chosen is the right choice to provide you with the look that you've been envisioning for your day. But always keep in mind that your inspiration photo should be just that, just an inspiration. It is really important to be open to suggestions from your makeup artist, especially if you don't have specific images you're referencing. They will guide you to a beauty look that complements everything from your features to your wedding colour scheme. You need to be a little flexible too!
 We hope this helps!
Visit Also:- Pavilion Chattarpur