Top 10 DJ Services in Gurgaon
Gone are the days of the jazz era when you shake your legs with the cheesy disco songs underneath a glittery disco ball in a wedding ceremony. These days it's all about the new contemporary DJ wedding trends that can make your special day even more magical with the new music mix. With the rise of the DJ wedding service in trend, most of the artists are currently emphasizing on providing more personalized services which include wedding theme playlist, reception sets, club DJs, MC service, etc. So, if you want to celebrate your wedding in a grand and elegant way then you can consider the list of some of the best DJ services in Gurgaon.
Best DJ Services in Gurgaon
1.

DJ 5000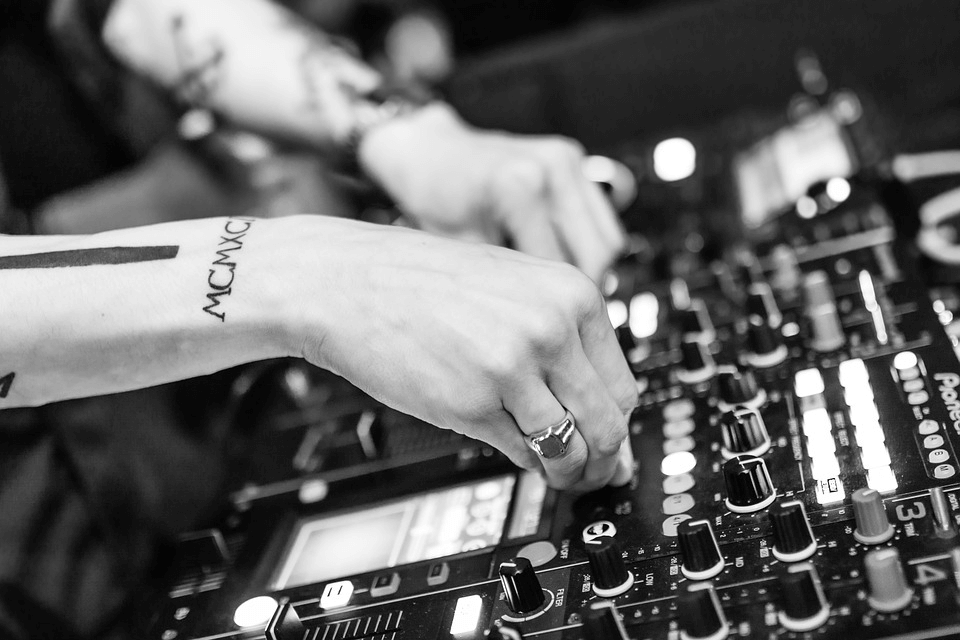 The wedding is always a special day in a person's life and if you are planning to make it more lively and dynamic then opt for DJ 5000 a Gurgaon based DJ artist. DJ 5000 is one of the eminent DJ artists who have the ability to create various types of melodic tune and bass music for the wedding ceremony. If you are digging through the top 10 list for a DJ who can unite the guest with a melodic tune and can make your wedding ceremony more vibrant than DJ 5000 is the best option to consider.
DJ 5000 offers a wide range of music from top Bollywood mix to international tracks and can combine plug-ins in an effective way. He also can make the most of your wedding ceremony besides offering a plethora of services. Some of his services include modern turntable and DJ equipment, projector, LED screen, anchor, and lighting equipment.
2.

Monty DJ Heavy Sound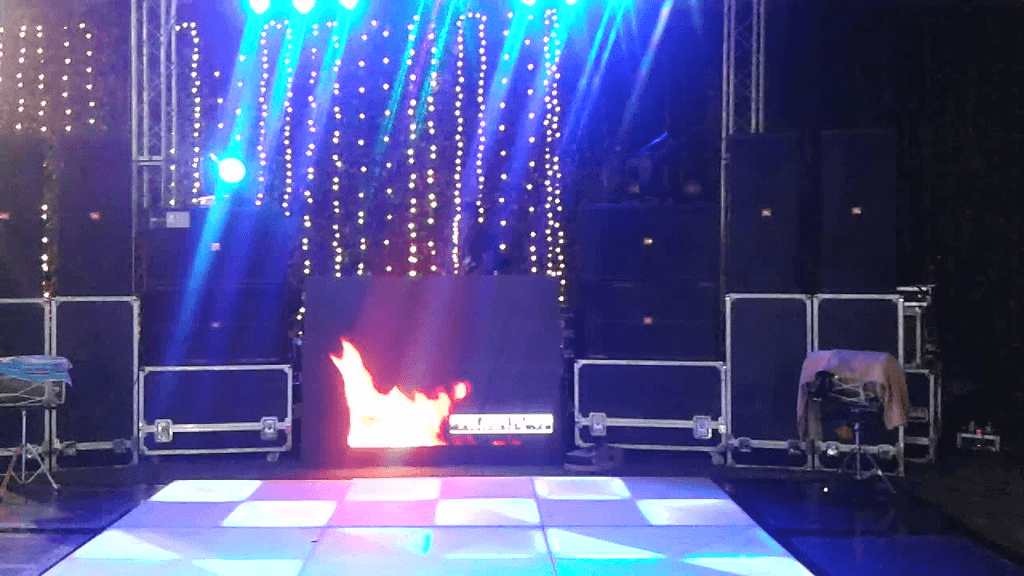 A grand wedding celebration is never complete without music. Therefore if you like to set a perfect white noise that defines the overall wedding ambience and make your union more memorable than turn on to Monty DJ Heavy Sound. He is a Gurgaon based DJ artist who has the potential to create a promising DJ sound experience in your wedding ceremony. Monty DJ Heavy Sound not only emphasizes on creating a memorable wedding experience through music but also has the ability to switch up between different tunes in an effective way.
Monty DJ Heavy Sound offers a wide range of music styles and provides DJ services for a variety of events ranging from wedding ceremony to reception celebration. The enticing beats, unique rhythms, switching of plug-ins and his ability to create energetic beats has what made him popular as a renowned DJ artist. He travelled within the city and offered a wide range of services like DJ, sounds, and lighting within an affordable range.
3.

DJ Sarab
If you are planning to arrange a splendid evening party for your wedding ceremony, then DJ Sarab can be the best option for you. He is one of the renowned Gurgaon based DJ artists who can create a variety of grooves to set the dancefloor on fire. DJ Sarab offers a wide range of latest music mix and is specialized in plug-ins and variations.
DJ Sarab has specialized his music skills and has been producing the quality music mix from 2008. He has provided DJ music service for various events which range from pre-wedding ceremonies to wedding ceremonies and also for other events. DJ Sarab always assures to make the wedding ceremony best with his mix of new-age music style which sets the perfect tune for the wedding party. Some of the genres played by him include EDM, International, Hip-Hop, Bollywood and Commercial House music.
4.

JMD DJ & Events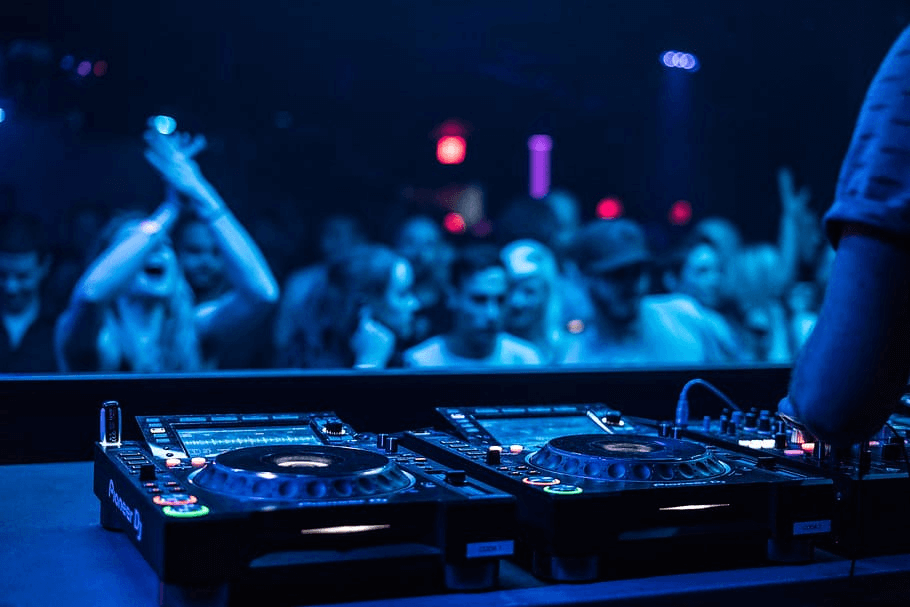 The trend of DJ at wedding ceremonies may be common these days, but a unique tune can always add a distinctive touch to your wedding ceremony. So when it's about complementing your wedding ceremony with a vibrant, unique sound opting for JMD DJ & Events can make a difference. JMD DJ & Events is a Gurgaon-based DJ artist who is proficient in music production and music mix and played music at various ceremonies and events. He is proficient in playing some of the music genres which include Hip-pop, EDM, House music, and Bollywood music. Moreover, JMD DJ & Events offers a one-stop music solution for all types of events but is especially popular for playing DJ mix at wedding ceremonies. Apart from that, some of their DJ services for wedding ceremonies involve turntable, lighting equipment, sound equipment, dancefloor and led screen.
5.

Moldy Coin by DJ Amit
Planing to create a rich sound ambience for your wedding ceremony? Something that sets a perfect tune for your big wedding ceremony to celebrate in a grand and elegant style. Then Moldy Coin by DJ Amit can be the best option for you. He ventured into this business in 2004 and since then has been producing music mix for several wedding ceremonies. His speciality in mixing traditional music styles with new age music has made him a renowned name in the top DJ arena. Even though he played music for various events but what made him famous is his music mixing style and beats that complement well for the wedding ceremonies and events. Apart from that, some of the services provided by him include DJ services, Lighting Equipment, Dance floor, and Sound Equipment.
6.

DJ Utkarsh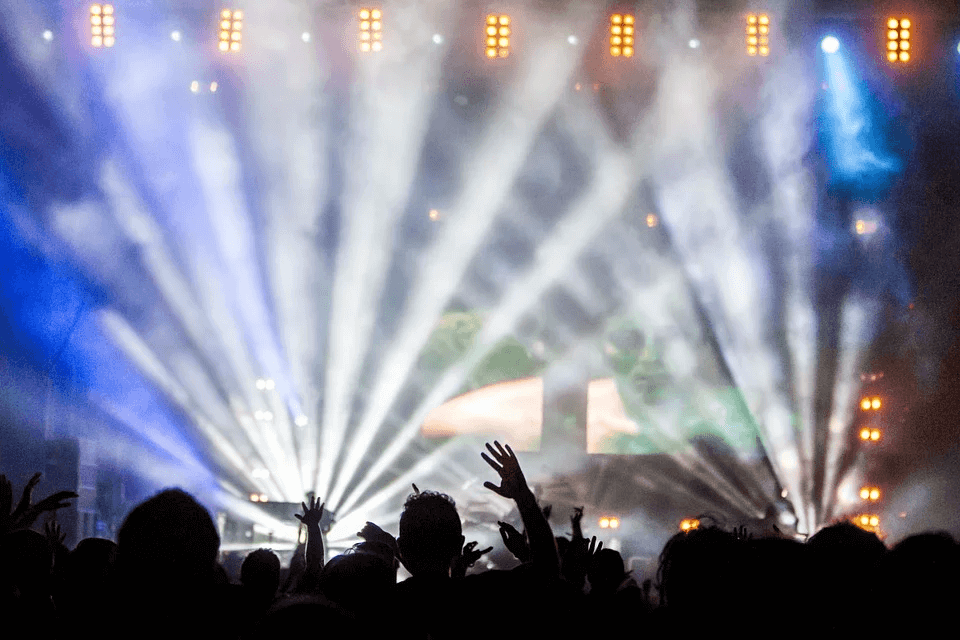 It's not possible for anyone to plan a wedding without good music as it has always been the soul of a wedding ceremony. With the change in trend, DJ has been in the new music style and if you are planning to celebrate your wedding in an upbeat fashion then opting for DJ Utkarsh will be a suitable choice for you. He is one of the most popular DJ artists in Gurgaon and has the potential to make your wedding ceremony a grand success.
DJ Utkarsh is available both for city-based wedding ceremonies and for a destination wedding. From DJ to dancefloor services he has a team of professionals who will give you a one of a kind music experience. He has mastered mixing different types of genres and also plays a personalized mix for theme-based wedding ceremonies. Some of the popular genres that he played at the wedding ceremony include Hip Hop, Rock, Bollywood, House/EDM and Punjabi.
Also Read: Top wedding caterers In Gurgaon
7.

Panther Events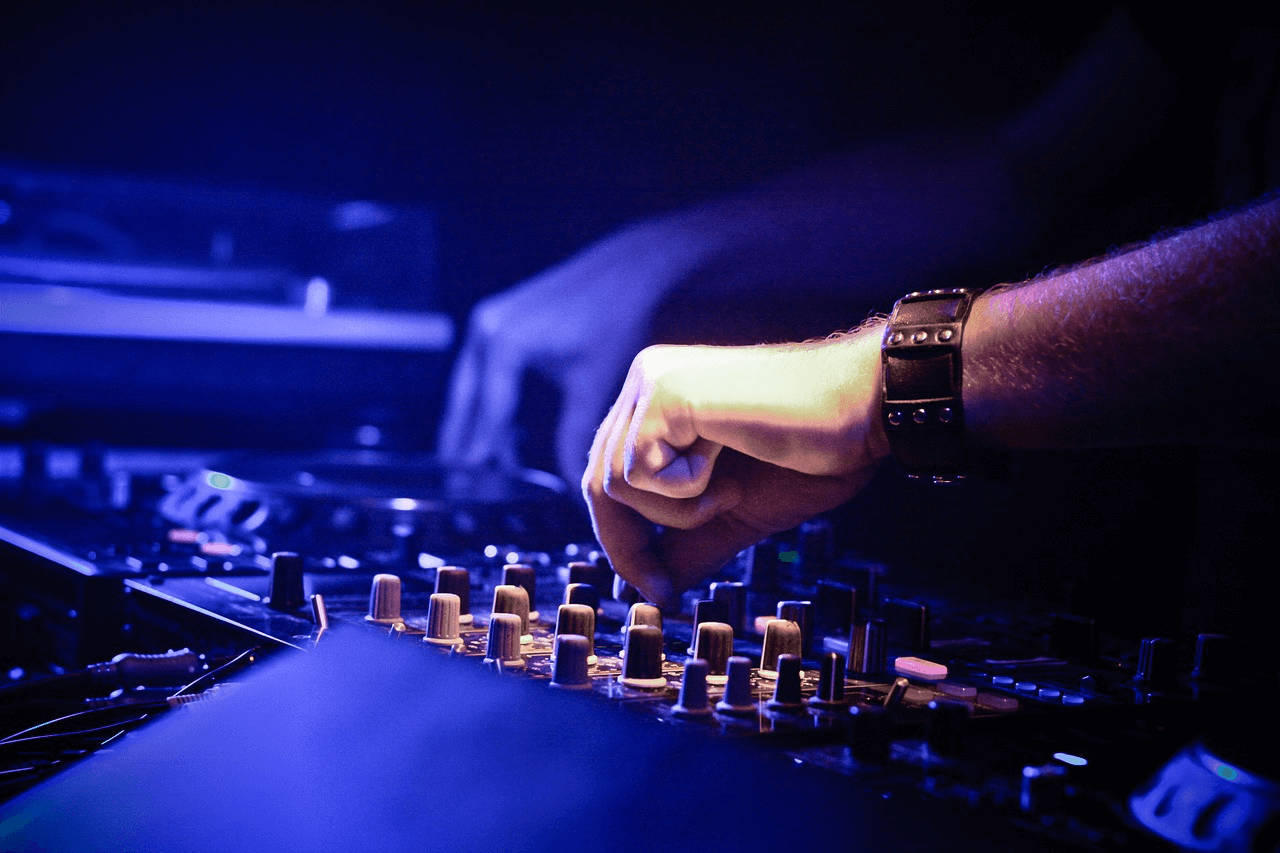 In India, the wedding ceremony is always celebrated in a vibrant fashion to create a memorable wedding experience. And to make this experience more alive and beautiful Panther Events, a Gurgaon based DJ artist has come up with a mix of new-age genres that will set the perfect tune for your wedding ceremony. They have a team of a professional artist who has the experience of creating a lively and energetic tune for various wedding ceremonies.
Panther Events are known for playing the most popular songs and always try to give a new experience to the wedding couples in a unique way. They are specialized in playing international genres and have the potential to mix it with various Bollywood music. The wedding services provided by the Panther Events include percussionist, DJ sets and turntable, LED screen, sound, lighting, and proper arrangements of the dance floor.
8.

Music Track-Dj
Music Track-Dj has been into the DJ circuits since 2010 and is well known for mixing various kinds of genres. He is a Gurgaon based artist who has the experience of blending various types of classical genres with modern bass house music. Whether be it a wedding ceremony or a reception party he has a variety of music styles that will set the perfect tune for the event.
The music mix and the vast experience of Music Track-Dj have been his biggest positives as he is skilled in providing quality music. His performance always stands out as a prototype as he spins and mixes various music and genre in the turntable. Moreover, Music Track-Dj possesses the quality to turn your wedding into an endless night with his drops and mix of electronic music. Some of the services provided by the Music Track-Dj include DJ sets and sounds equipment, dance floor, lighting equipment, and anchor.
9.

Soundworks The DJ
Music always plays a significant role, whether be it a traditional Indian wedding or a modern wedding ceremony. And so to make your wedding more entertaining and enthralling with a good music mix you can opt for Soundworks The DJ. Soundworks is a very prominent name in Gurgaon for producing as well as mixing various sound genres. He has rendered DJ services to various wedding ceremonies and occasions and has the ability to spin and switch between various genres. Soundworks The DJ is specialized in playing international music genres which include EDM, House, Bass House, Electro and Trap music. Apart from this, he is also good at blending different types of deshi music with international genres. The services provided by Soundworks The DJ include turntable and DJ sets, dancefloor and LED Screens and are within an affordable range.
10.

DJ Karan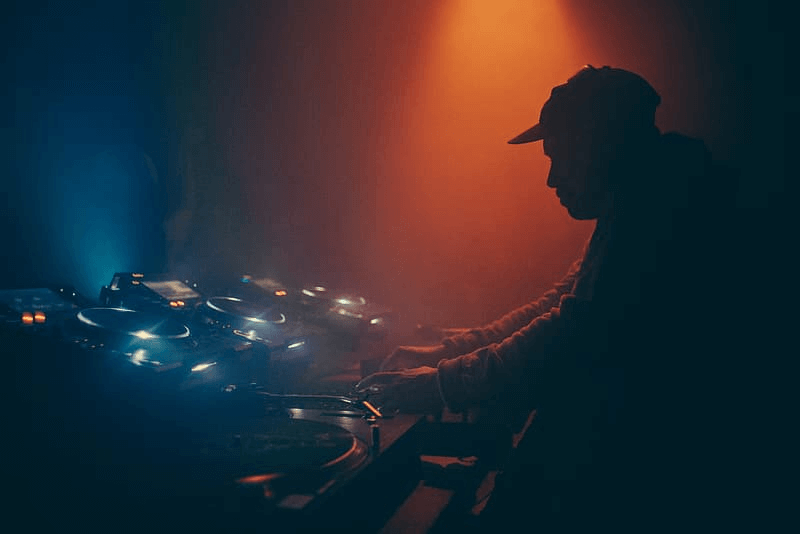 Make your dream wedding day more alive with DJ Karan a Gurgaon based wedding artist who has the potential to create a lively atmosphere for the whole wedding ceremony. He always emphasized on producing a music mix that best suits the music preference of his clients. DJ Karan has been in the DJ circuit since 2013 and has constantly composed a new music mix that has delighted the people.
DJ Karan's expertise along with specialized skill in music mixing has made him a renowned name in the DJ industry. Hiring him for a wedding ceremony will assure you of one thing that you don't have to spend a dull moment cause he has that potential to mix music that is not only vibrant but also lively. Some of his services for wedding ceremonies involve DJ setup, lighting, percussionist, and dancefloor arrangements.
To Conclude:
Music has always played a significant role in the wedding ceremony. The new innovative approach towards the wedding celebration has brought music to the centre stage to jazz up the spirit of the celebration in a more vibrant manner. So, browse through the top 10 DJ services in Gurgaon and set the perfect tune for your wedding that helps you to make it more memorable.