Top 5 picks for a Summer Wedding!
We know, with every wedding season the confusions about shopping pops up all the time whether it your own wedding or someone else's! As summer wedding season is quite difficult to handle and getting the best outfits is even more difficult. Don't worry, we got your back! It is always advised to go for subtle shades and lighter silhouettes for summer. Here are some of the most drool-worthy and summer appropriate outfits as well as accessories that will surely suit your pocket as well as taste.
Light hues by ABHINAV MISHRA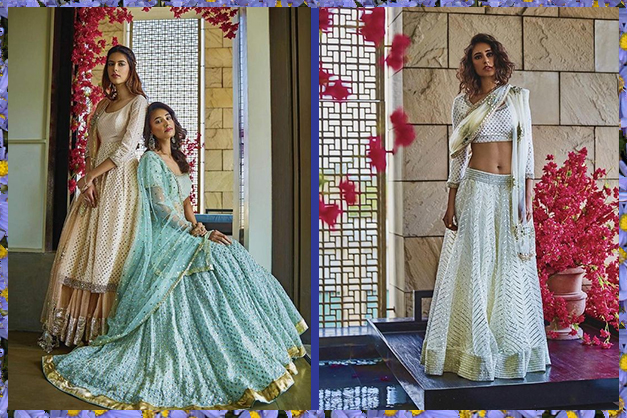 These light hued lehengas by Abhinav Mishra are truly gorgeous. His lehengas with mirror-work scalloped border perfect for the bride for their Mehendi or even the bridesmaids.
Subtle tones by ASTHA NARANG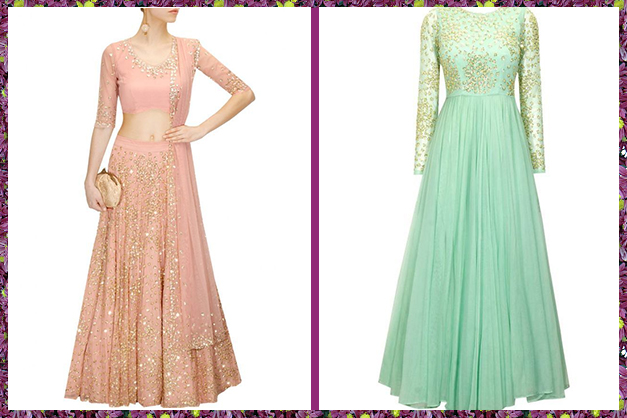 These subtle toned outfits by Astha Narang are a must have for the weddings in summer. Her lehengas, gowns as well as anarkalis are a total love to don in wedding functions.
Royal outfits by ROHIT BAL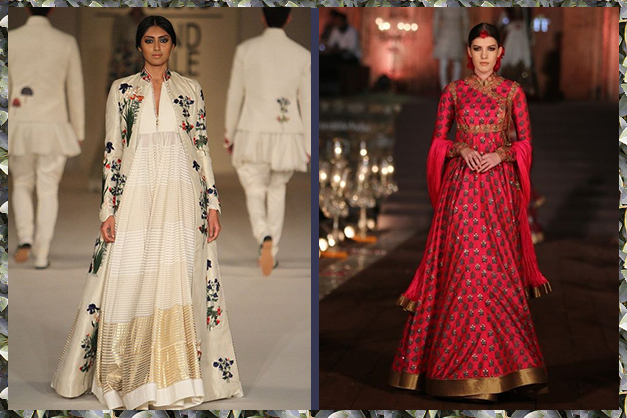 Words would be less to describe the beauty of the outfits designed by Rohit Bal. The ace designer's white outfits can never go wrong for summer weddings. His designs in other colors like pink and red are also apt to flaunt at wedding functions.
Easy breezy outfits by MASABA GUPTA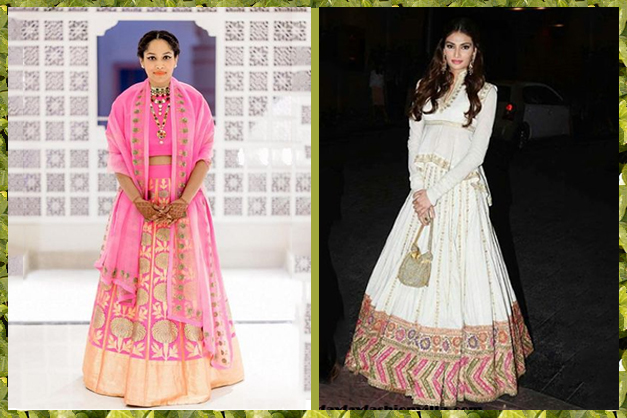 Masaba Gupta is known for using vibrant colors, bold prints as well as unique silhouettes. Her lehengas are very much different and can never go wrong for weddings.
Summery shades by MANI BHATIA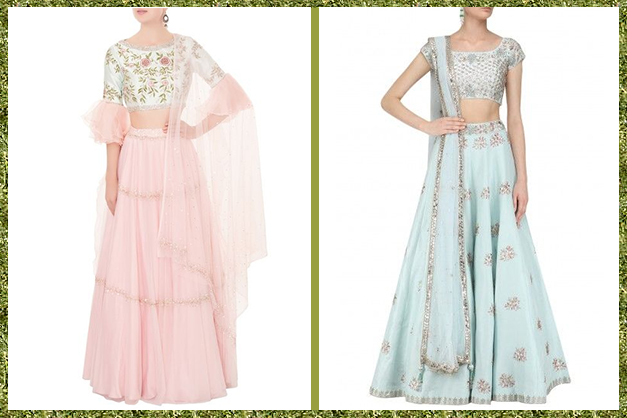 Mani Bhatia's designs are so modern and lovely that will surely add a fairytale touch to your look. Her use of ruffles and light embroideries make her clothes unique and more than perfect for this wedding season.
Which designer's styles do you like the most? Tell us in the comments below…
Also read: Cool Summer Wedding Ideas To Splurge On!