Top Things to Carry for a Summer Honeymoon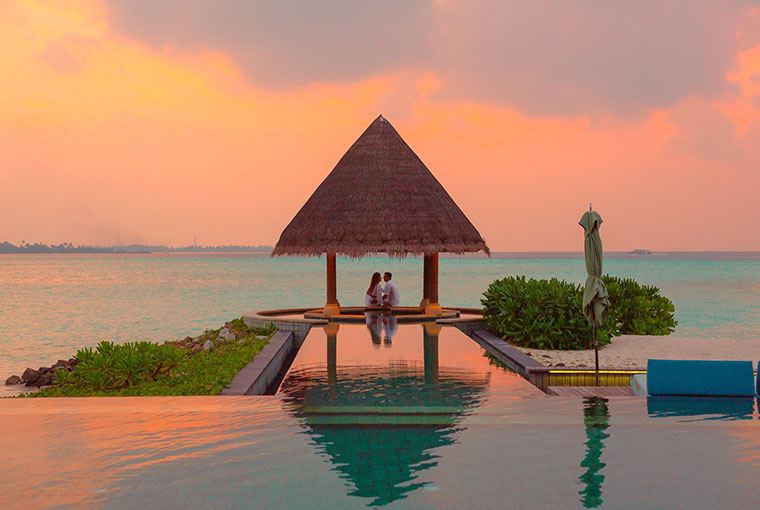 After months of planning and coordinating your wedding venues , the excitement to go to a tropical island with your husband is real. It's finally time when you can cherish all the fun you had at your wedding functions and relax for a couple of days, isolated from the hustle and bustle of life.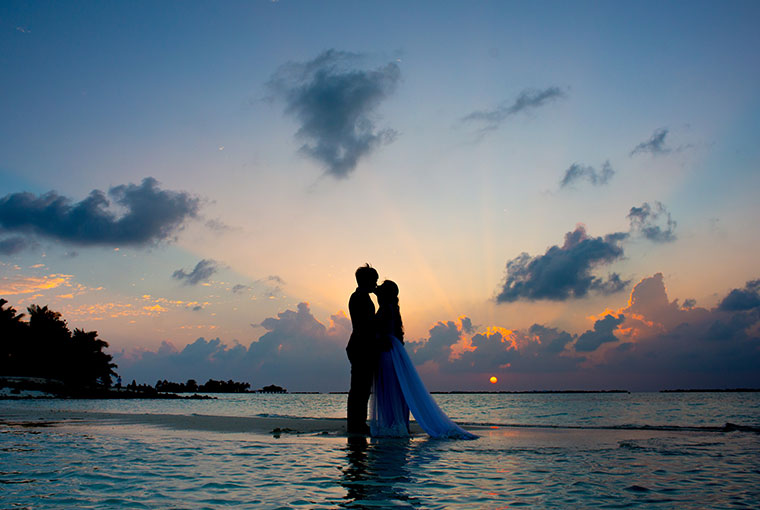 Here we are to help you pack efficiently for your tropical and summer honeymoon, making sure you pack light but effectively. As much fun you want to have, it is also important to look your best. Let's make use of summer outfits and pack an interchangeable travel wardrobe that you can seamlessly transition from AM to PM.  Before anything else, it is highly recommended that you research about the place you are travelling to, such as observe the weather temperatures, local cultures and norms, the activities you will engage in, etc. This will give you a clear idea about what to pack so that you can avoid any sort of faux pas.
Flowy dresses
Flowy dresses can never go wrong. Whether it is a short dress or a long dress, it is easy to lounge in flowy outfits and allows you to move around freely. To get absorbed in the tropical atmosphere, there's nothing better than floral, flowy dresses.
TIP: Choose flowy long dresses that can seamlessly transition from day to night. This will help you pack light.
Summer tops, pants, and skirts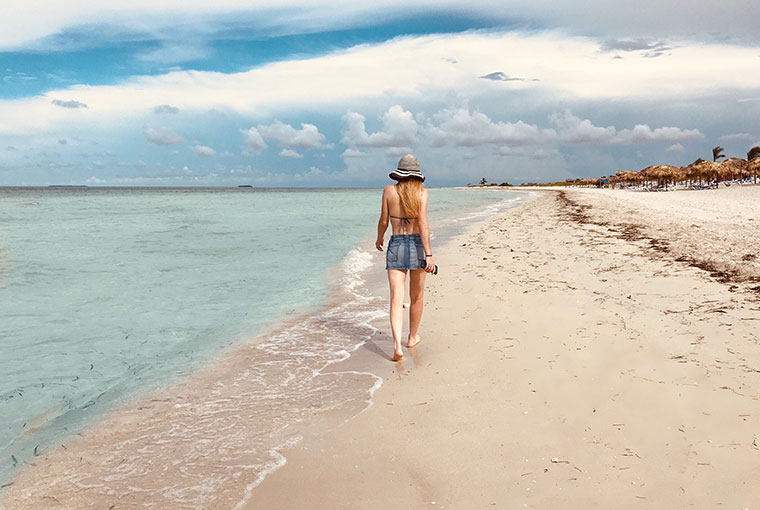 Thank us later for this. As fancy as it may look, wearing bodysuits and tight clothes are not the most comfortable beach attire. Carry cute summer tops, short skirts, and flowy tops to keep you comfortable throughout the day. Additionally, it is also the most appropriate attire in case you are engaging in activities or water sports.
TIP: Research the culture of the destination you are travelling to. It'll save you the hassle of choosing outfits for an appropriate setting.
Summer skincare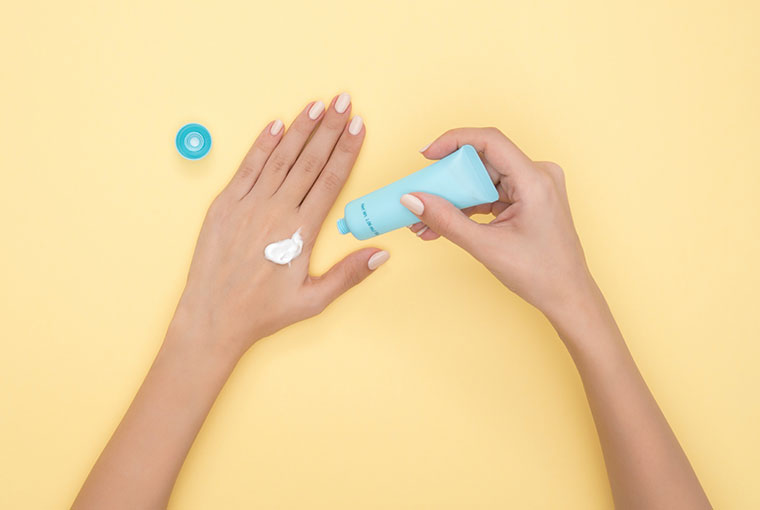 Sunscreen is a must! Carry the most effective sunscreen that is preferably 30+ SPF to protect you from the heat. Keeping your skin nourished is very important to maintain the condition and to keep the glow on. Additionally, carry face mists and light moisturizers that you can apply every 2-3 hours for rejuvenation. Another important point not to be missed is to carry waterproof make-up. It will be a good investment, considering you will be surrounded by water most of the time. Carry light perfumes to make sure you are always smelling fresh for your partner.
TIP: Try investing in make-up products that already contain SPF, it will give you an extra layer of protection from the sun.
Beachwear/lingerie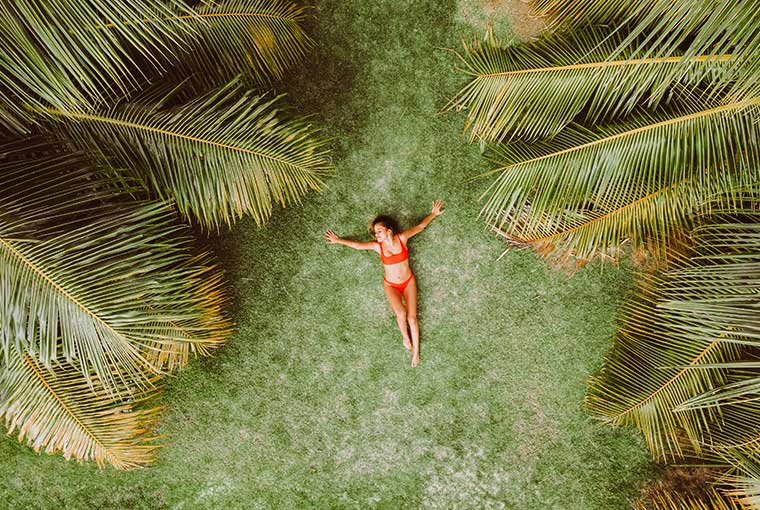 What is a beach honeymoon without an appropriate set of beachwear! Invest in a good swimsuit, that accentuates your figure and keeps you comfortable. Here you have the liberty to choose between a bikini or a monokini, whatever you prefer. Moreover, it is equally important to invest in good lingerie. Comfortable and beautiful lingerie is a must, after all, it is your honeymoon.
TIP: Carry swimsuits that can be turned into lounging attire as well. These swimsuits can be paired with shorts or a cute top, keeping it casual.
Beach accessories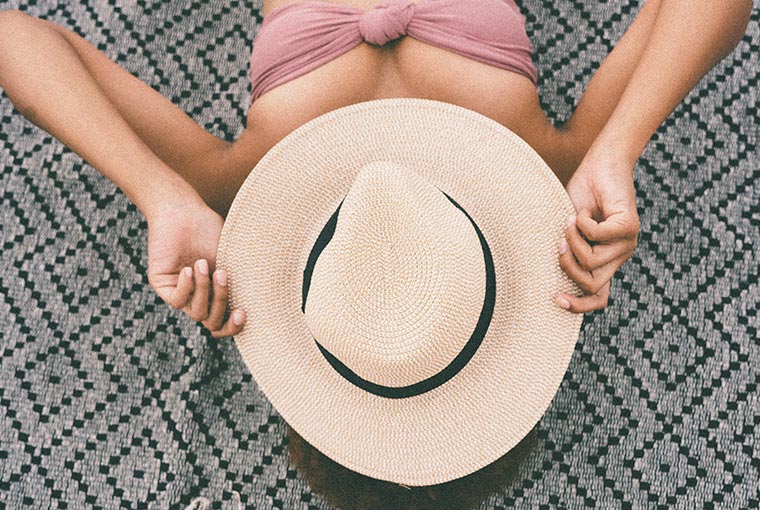 Beach accessories are a must, it enhances your outfits and makes you look chic, even if you are wearing nothing but a swimsuit.  Straw hats are trending these days and what's better than an accessory that makes you look good and protects you from the heat at the same time. Beach clutches, tote bags or sling bags will add some pizazz to your look. Carry sunglasses that are not very expensive, keeping in mind that you will wear them around water and sand.
TIP: Carry waterproof pouches where you can keep your phone so that you don't ruin the only precious object on your honeymoon.
Footwear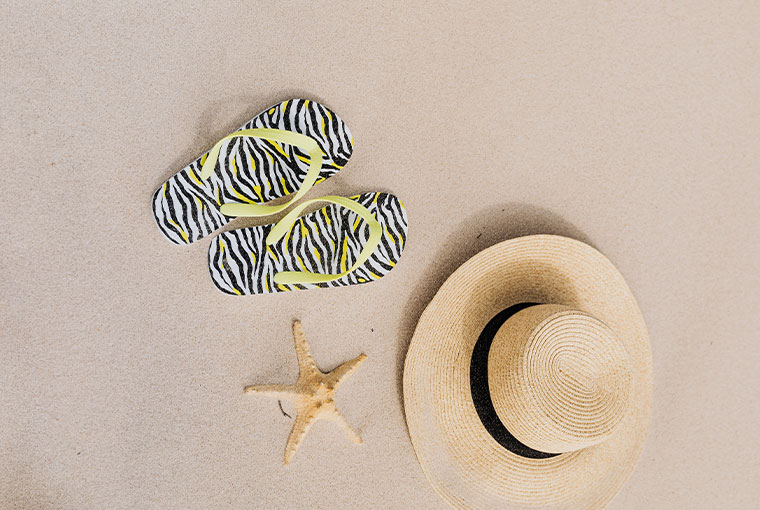 Carry cute sandals or slippers for the beach, something that can survive in the water and sand. The best way to choose slippers is by checking how compatible they are with your outfits and beachwear. For elegant dinner dates and outings, pair your dresses or outfits with wedged heels. It will keep you comfortable for a walk post-dinner as well.
TIP: Carry a pair of shoes, a pair of slippers and a pair of heels. Anything more than this is extra baggage.