What would be the future of Indian Weddings after COVID-19?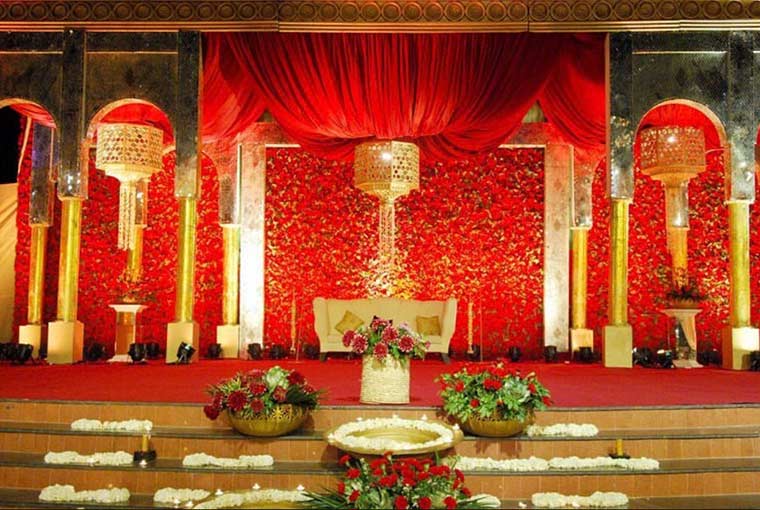 This pandemic has already shaken our lives and especially of those who were planning to get married. Some of the couples went for smaller ceremonies or even postponing to a later date and so on. But, have you ever gave a thought to the future of weddings post COVID? Do we have to wear masks all the time at weddings too? What safety precautions would be taken by the vendors? Don't worry! We are here to give answers to all your queries!
When we got back to the new normal Indian wedding industry geared up for future weddings! We got to see so many transitions in the wedding trends such as smaller celebrations, socially distanced seating, attending weddings over zoom and so on. The pandemic forced people to shift to watching ceremonies online from the concept of big fat Indian weddings. Couples opened their hearts and minds to the idea of intimate weddings but nothing is set in stone.
Here are some of the highlights that will be the new reality of Indian Weddings…
Safety and health measures will become the new normal
This never used to happen before COVID as now every couple ensures sanitisation to be the top priority of wedding planning! Even the venues have made the temperature checks mandatory at the entrances and not only that hygiene kits with sanitisers, tissue papers, and masks are stationed at multiple points at the venues! You will find sanitisers everywhere such as the dining area, bar area, buffet counters and so on. The staff will be wearing masks and gloves while serving the crowd! We may even see new technology things taking over that will ensure safety at its best!
Food and drinks will be served in a different way
Food and drinks are the essences of Indian weddings but they will have a new face now. Caterers, venues and wedding hotels have confirmed that they will be opting for plated meals instead of a buffet. Above all, a greater emphasis will be on wellness-oriented food sections that will serve healthier meals for a greater level of immunity. Sit down meals will be given preference as food installation bars increase the chances of contamination of the service gears. Pre-plated food will be encouraged and multiple customers touching the same serving spoon will be avoided. Even the drinks menu will be all about health as well as exotic mocktails, aerated beverages, smoothies and juices in their offerings.
Also Read – How to get into your best shape ever on your Wedding Day?
Open Air Venues and Socially-Distanced Seats will be preferred
Marriage gardens, Wedding Lawns and Farmhouses will rise in popularity as it will be easier to maintain social distancing at such venues. Couples should plan their intimate affairs at open-air venues as it will help to eliminate the possibility of guests feeling confined in a closed space. Plus, the physical placement of chairs with each centre table will reduce to be able to keep a 6 ft distance from one another.
Concept of marrying now, celebrate later
Last year, many couples had to postpone their wedding dates but they still honoured their original wedding date with an intimate ceremony at their homes with their family members. There was also a term derived for such ceremonies know as "minimony." People celebrated their ceremony with their close family members and made all other important people join them over a zoom call. Couples are celebrating their marriage ceremony intimately with a small group of loved ones in person. Their remaining family and friends are attending the ceremony over a zoom call.
Believe it or not, this would be the new normal of Indian Weddings!