How to get into your best shape ever on your Wedding Day?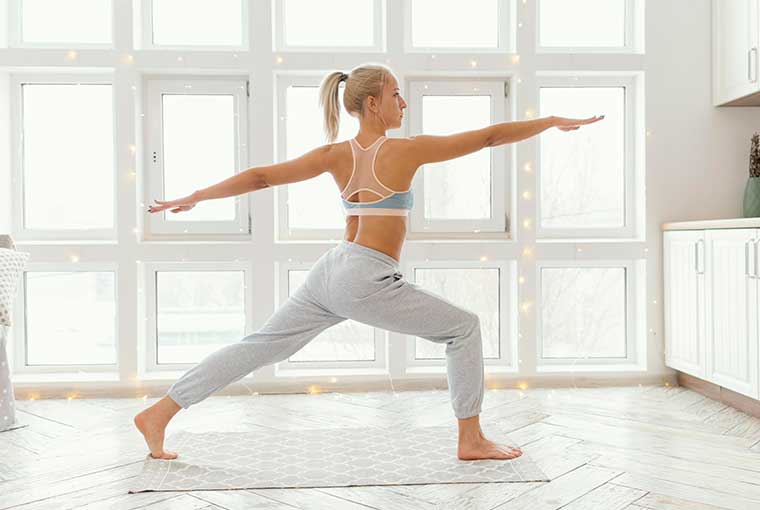 Wedding day is one of the most special days in a bride's life therefore, they give in their best to look flawless on their wedding day! But, the thing is how to begin? What are the target areas?… the list goes on… Usually, brides-to-be focus more on their face and hair but now it has shifted to fitness. The whole world is trying to look perfect by focusing on their body. Every time a new fitness fad is popping and people are getting attracted to it! We just want you to go for something that suits you and reach some goals. Here are some tips for the brides to get started with a plan that will help them feel beautiful and fit both inside and out.
Start with acceptance
Usually, when it comes to fitness, all of us have target areas such as the stomach, thighs, hips or arms. When you look in the mirror and have strong feels about the areas that need improvement, doesn't give you the perfect workout motivation. You have to start with acceptance by seeing where you are and you have to embrace it. We know it may sound counterintuitive, but you have to avoid self-sabotaging yourself as it you can't accept your current shape then your achievements also won't be able to satisfy you!
Begin your regime as early as possible
This is really important! You need to be early in the terms of your daily schedule as well as the beginning of your overall weight-loss process. We strongly recommend you to begin your daily morning sweat sessions as it will help to indulge in good habits. Also, if you are aiming at losing five to kgs then you would need three months minimum. But if you are aiming at more than that then you would require at least six months. Therefore, sooner you begin to with your healthy regime, the sooner you'll see results which will further motivate you.
Get some company
All of us have been there! Usually, it gets a little difficult to get onto a fitness regime alone, but if you get some company it will make you more attracted to it. It's been rightly said that teamwork makes the vision work and it can also be applied to you when you are on your fitness regime. You can ask your bride squad, your BFF, your sibling, some cousin or even your spouse to be a part of it.  Having a workout buddy would be really great.
Sweating and Toning is the key
There are many things that can help you achieve your fitness goals. You can go for CrossFit, kickboxing, cardio, running and so on. If you are aiming at toning and losing some inches then Pilates are your best option!  But that doesn't mean that Pilates would be the only thing that will work! If you want to burn any kind of fat you need something that increases heart rate therefore cardio is your best friend. It should be done for at least 45 minutes.
Kick off with small steps
For beginners, things can feel like a mountain but we would advise you to climb that mountain by making small changes. If you can't workout daily then make thrice a week as this will surely increase your confidence and even improve your fitness level!
Nutritious food is really important
Your fitness plan should be in sync with your healthy food diet. You just can't make your Pilates work with a bad diet as it will ruin all your hard work! Your food plays a bigger role than your exercises in designing your fit body! Always keep in mind that food should be either absorbed by your body or you need to burn it! That depends on how you want to do it? It is really important that you switch to a high protein diet with veggies and low on processed food
Stay away from weighing machine
It's a natural thing that you get tempted to see your weight after a few days of your fitness regime. But it's strict no from our side! You are working on the way you look not how much you weigh! If you are looking good in your wedding attires and you are also feeling good from inside then numbers should not matter.
Don't pressurise yourself!
Finally, we want you to understand that sometimes it's you who is holding yourself from feeling your best. You don't need to pressurise yourself! Just don't go crazy with some unachievable goals! You are beautiful and the best version of yourself! Just be confident in your skin!
Just follow these tips if you're struggling to with the thought on how to begin with a fitness regime before your wedding!